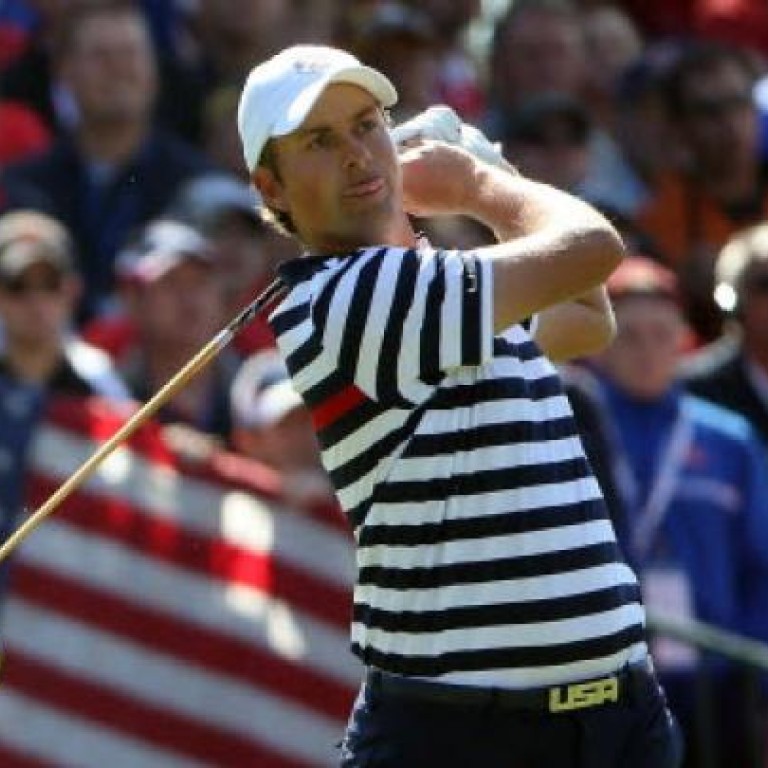 Long putter ban would be a belly ache for Simpson
US Open champion Webb Simpson, one of three players to win a major with the controversial long putter, says he is not worried by a possible ban but believes that outlawing the club would be wrong.
American Simpson has already begun practising with a conventional 'short' putter in anticipation of a possible rule change, though he feels that large-headed drivers have had a much bigger impact on golf.
The United States Golf Association (USGA) and the Royal and Ancient (R&A), the game's two governing bodies, have been discussing the status of 'anchored putters' with a ban among the options being considered.
"There's a bunch of arguments going around but I haven't heard a good one yet," Simpson told reporters on Monday ahead of this week's elite PGA Grand Slam of Golf in Bermuda.
"I'm friends with a lot of the R&A guys and the USGA guys. It's nothing personal and I know they are trying to do it for the betterment of the game, but I don't think it's a good decision."
Simpson switched to the belly putter in 2004 but says he has seen no evidence in the PGA Tour's 'strokes gained over the field' putting statistic that the longer putter gives players any advantage.
"Last year there was no one in the top 20 in strokes gained category that anchored a putter," he said. "So the argument of, 'it's an advantage', you have to throw that out there.
"It's going to be tough if they do ban it. It's going to be tough for a lot of people, not just players. It's going to be tough for committees to really have a stance on it and explain why."
The use of an extended putter seems to be totally at odds with the spirit of the game, but it has played a key role in reviving the careers of several players who have suffered from the yips, or the putting twitches.
Broomhandle or belly putters, pioneered by 2002 European Ryder Cup captain Sam Torrance among others during the late 1980s and early 1990s, are tucked under the chin or into the belly.
They are swung in a pendulum fashion, and crucially make demands on a different set of small muscles and nerves.
"The objections at professional level are all about if people become failed putters in the conventional way, why should they have a crutch to come back and compete against me when I haven't failed in the conventional way," R&A chief executive Peter Dawson said earlier this year.
"That's the general argument one hears. But we're also seeing now people who can putt perfectly well in the conventional way thinking that an anchored stroke gives them an advantage."
Three of the last five major winners used long putters - Keegan Bradley at the last year PGA Championship, fellow American Simpson at this year's US Open and South African Ernie Els at the British Open in July.
"What I found was I just became a more consistent putter," said the 27-year-old Simpson. "I don't get hot quite as much. I don't get cold quite as much.
"With the short putter, I was a real streaky putter, so in my head I figured if I want to play this game for a long time, I don't want my putting to be such highs and lows."
Simpson believes that other rule changes in the game have been much more significant.
"With the changes in the groove, the golf balls, the drivers, you've got a little persimmon head 20 years ago the size of a fist and now a titanium head 460 cubic centimetres," he said.
"In 1980 the long drive guy was hitting it 285 (yards), and now if you hit it 285, you're one of the shortest guys on the Tour. To me it's a bigger change to go from that size head to what we play now than the putter."