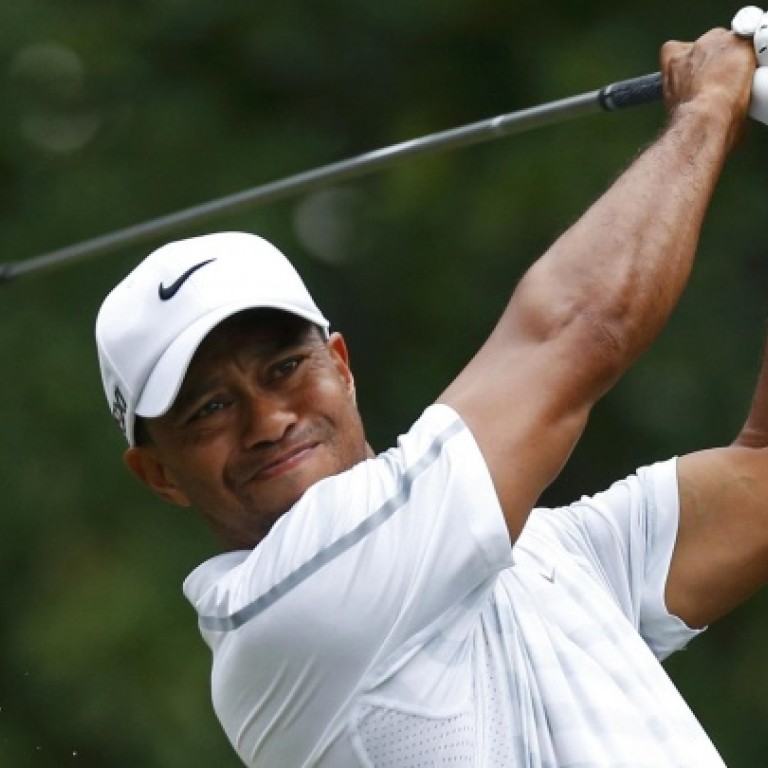 Woods returning to the days of dominance with TPC victory
The world No 1 says he's getting better with age as he wins his fourth tournament of the year after dominating The Players Championship
Playing with controlled aggression, Tiger Woods gave notice at The Players Championship that he stands poised to reassert his dominance once again on the world of golf.
After a wobble with a double-bogey on the back nine of TPC Sawgrass' Stadium Course, Woods reprised his familiar role of irresistible frontrunner to win his 78th PGA event and second Players title in his 300th career start on the tour.
The two-stroke victory by the world number one was his 52nd from the 56 times he has led or shared the lead after the third round of a 72-hole PGA Tour event. Most telling was the confidence and mastery Woods exhibited as he tailored his game to the challenges posed by the tricky Pete Dye-designed course.
"It was fast and difficult," said Woods. "And I hit it so good today, it was fun. I hit it high, low, left to right, right to left, whatever I wanted.
"I pured a lot of putts, too," added the 37-year-old American, who finished with a 13-under total after a two-under 70 in his final round.
"It could have been something pretty low today, just had a bunch of lip-outs."
Woods accumulated 14 major titles with his last triumph at the 2008 US Open, but then came a string of injuries, swing changes and the disintegration of his marriage. The result has been a five-year lull in pursuit of his top career ambition - the record 18 major titles won by Jack Nicklaus.
But it all seems to be coming together for Woods, right down to having his steady girlfriend, Olympic skiing champion Lindsey Vonn, cheering him on to victory at a site where he had managed just one top 10-finish since his first Players title in 2001.
The victory gave Woods his fourth victory of the year, a lightning start to the season unmatched in his career.
"This golf course has been a little bit tricky over the years, and I'm not the only one who's struggled with it. It's a tough course," he said.
"Fortunately I think this year I've been playing really well, and the last tournament I played in, I played really well," he said, referring to the Masters last month.
"The way I was playing at Augusta, I was shaping the golf ball both ways and controlling my trajectory and I thought that was important coming into this week."
Woods finished tied for fourth at the Masters despite a bad break at the par-five 15th hole in the second round when his approach shot hit the flagstick and bounced into a water hazard. He was also slapped with a two-stroke penalty for an improper drop.
The next chance to add to his majors haul will come next month at the US Open at the relatively short Merion layout outside Philadelphia.
Because Woods kept his driver in his bag for most of the Players Championship in favour of using his three-wood and five-wood for greater control, he was asked if this might have been good preparation for the US championship.
"I've never played Merion. It sounds good in theory," he said, drawing laughs from reporters.
"Whatever the golf course gives you, I come up with a game plan where I want to play the holes from."
Oozing confidence, Woods forecast his best was yet to come.
"I'm just trying to get better, and I feel like I'm getting better as the year's going on.
"I know a lot of people in this room thought I was done," he added. "But I'm not."
This article appeared in the South China Morning Post print edition as: I'm far from done, Woods tells critics