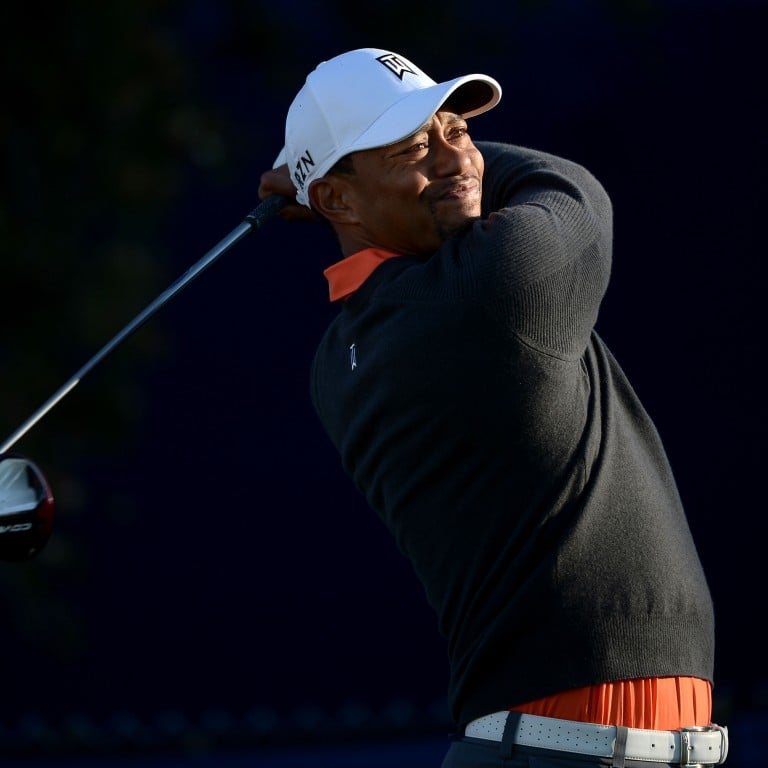 Tiger Woods admits time is running out in majors quest
Top-ranked Tiger Woods says he still feels in the prime of his career, but admits time is vanishing in his chase of the record 18 majors won by Jack Nicklaus.
Woods, a 14-time major winner, makes his 2014 debut on Thursday seeking his ninth career triumph at Torrey Pines and his eighth victory at the US$6.1 million PGA Farmers Insurance Open.
The 38-year-old superstar comes off a 2013 season in which he won five times but came no closer to his dream since childhood of surpassing Nicklaus.
"I'm not done with my career," Woods said. "I'm still in, I feel, my peak years. I'm still playing well.
"There have been a number of guys to go on in their 40s to win major championships. I feel like I've got a number of years ahead of me and I'm really looking forward to that."
No player other than defending champion Woods has won eight titles at a course and Woods has done it on three different ones, also at eight wins on Bay Hill and Firestone.
Five of the past six years when Woods has started his year's competition at Torrey Pines, he has won the event.
Woods captured his most recent major crown at Torrey Pines in the 2008 US Open but his quest to surpass Nicklaus has stalled as a pivotal year looms.
Woods has prior major wins at three of this year's major courses – Augusta National for the Masters, Valhalla for the PGA Championship and Royal Liverpool for the British Open – and a second and third at Pinehurst, site of the US Open in June.
"Looking back from the beginning of my career to now, I know that I don't have 20 years in my prime," Woods said. "I don't see being 58 and being in my prime. So it's a little different but the outlook is still the same."
Woods has changed his swing to try and avoid the nagging knee injuries that hampered his 2011 and 2012 campaigns, having lost the superior driving distance that once made him golf's dominant player.
"I'm still able to generate the same amount of clubhead speed as I did when I was younger," Woods said. "It's just that I can't do it every shot anymore. I don't have the rotational speed that I used to and that's a fact of ageing."
Woods compared his situation to that of his friend Michael Jordan, the NBA star who changed his game after winning three NBA titles with Chicago and taking most of two seasons off, then won three more titles with the Bulls.
"When you look at when he first came out, he was able to dunk over everybody," Woods said. "But he got beat up by the [Detroit] Pistons in three straight play-offs, he was out and next thing you know he built up his body and developed a fadeaway.
"So you do it a different way. You evolve as you age and I think I've done that so far."
Evolving is one thing and major titles are another. Just ask Phil Mickelson, who will try to complete a career grand slam by winning the US Open at Pinehurst after six runner-up finishes in the event.
"It's a tournament I've played too well in over the years not to finally win and I actually believe I will win a couple," said Mickelson, who turns 44 during this year's US Open.
Mickelson finished second last week at Abu Dhabi.
This article appeared in the South China Morning Post print edition as: Tiger admits time is running out