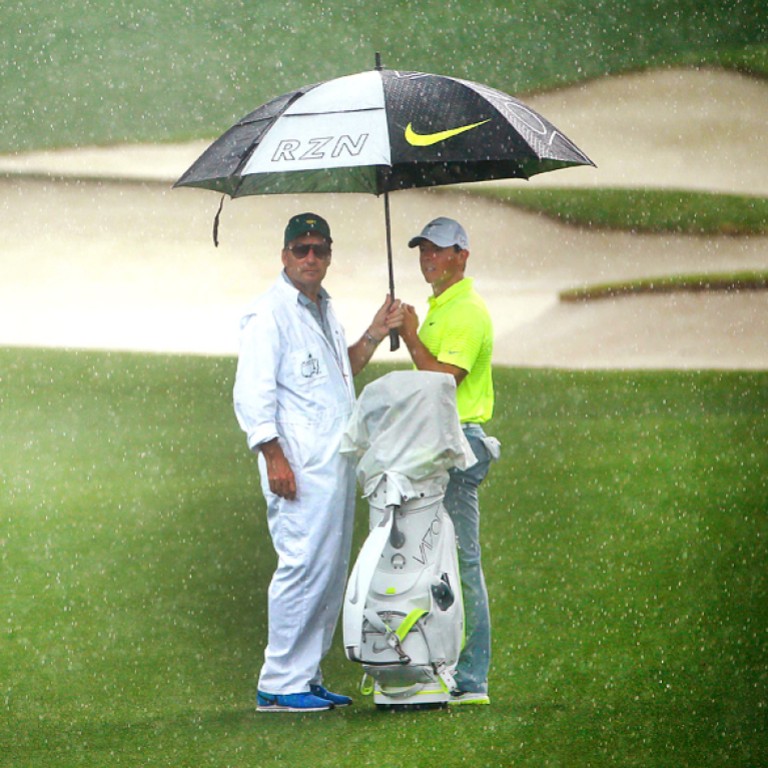 Augusta par-fives the key to complete grand slam, says Rory McIlroy
Big-hitter says he may have to rein himself in
Rory McIlroy is targeting the Augusta National par-fives at the
Masters
this week as a key to joining golf's elite club of career grand slam champions.
McIlroy, 25, would not predict his chances of reaching Jack Nicklaus's record 18 majors, or of matching boyhood idol Tiger Woods's mark of 14, but knows what he needs to do to wear the green jacket.
"If you look at the previous winners here, they've all played the par-fives well," four-times major winner McIlroy said on Tuesday.
The Northern Irishman compared his par-five results with 2014 champion Bubba Watson.
"Bubba last year played them at eight under par. I played them at even par and he beat me by eight shots," noted McIlroy, who is 21-under on par-fives in 22 Masters rounds.
McIlroy said his booming drives actually worked against him.
"Sometimes on par-fives, with my length, I can be a little over-aggressive," said McIlroy, who hit nine-irons into the 13th and 15th in last year's final round and posted bogey-sixes in failed attempts to get an eagle.
Winning would complete his set of majors following wins in the U.S. Open, British Open and PGA Championship – a feat accomplished only by Gene Sarazen, Ben Hogan, Gary Player, Jack Nicklaus and Tiger Woods.
He won the last two majors of 2014 to bring his total to four, and some wonder how high up the ladder he will climb.
But not McIlroy, who takes everything one step at a time and credits Woods as an inspiration to the new generation of players.
"My mind wanders to winning this tournament and thinking what it would be like and what it would mean," he conceded. "It hasn't really wandered beyond that."
Still, as Woods emulated Jack Nicklaus with a poster of the Golden Bear's achievements on his bedroom wall, the curly-haired McIlroy has the 39-year-old American to look up to.
"He was a hero of mine growing up," McIlroy said about the former world number one.
"I did have posters of him on my wall and I did idolise him. He was someone I put up on a pedestal.
"I think if you ask a lot of golfers that are my generation, he was the benchmark. He was the inspiration for us to go out and try to be the best that we could be."
How good that might be, is not on McIlroy's mind.
"I don't have a target," he said. "At the end of my career, I'll add it up and see where it leaves me."