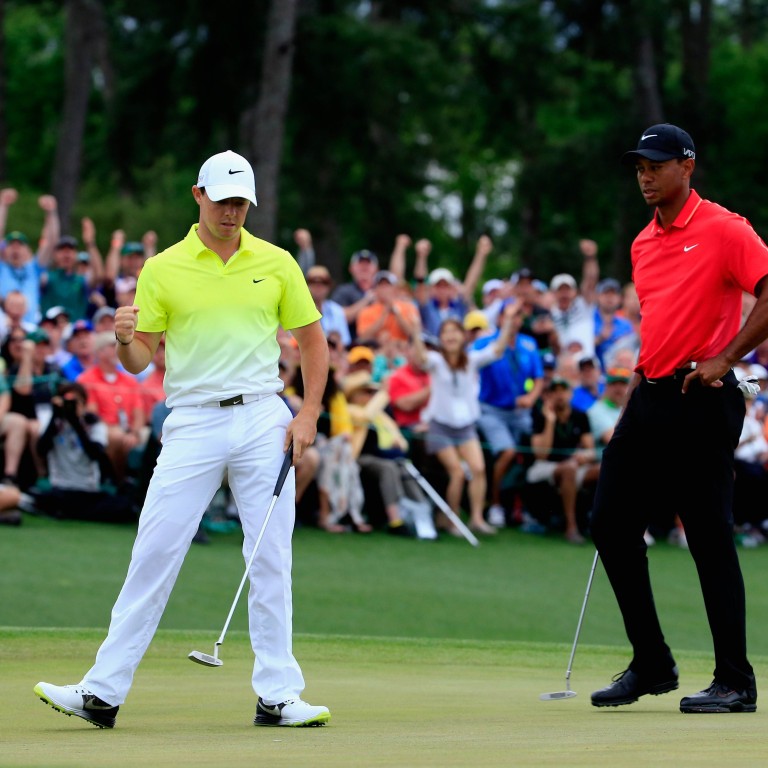 Rory McIlroy posts best Masters finish, but career grand slam just got harder
World number one's dream of becoming just the sixth man to win all four majors will have to wait until year
Rory McIlroy's career grand slam was put on hold after American Jordan Spieth ran away with the Masters green jacket on Sunday, signalling it may remain in his locker for some time.
Slow to find his form through the opening two rounds, McIlroy began to hit his stride on the weekend but was unable to chase down the rampaging 21-year-old Texan, despite carding a joint best final round of six-under 66 that still left him fourth, a distant six shots behind the winner.
"It is my best ever finish here," McIlroy said. "I played the last 45 holes in 15-under par. I did a lot of things I wanted to do.
"Just left myself too much to do after 27 holes. Forty on the front nine on Friday, that really left me with an uphill battle."
Only five men, Tiger Woods, Jack Nicklaus, Gary Player, Ben Hogan and Gene Sarazen, have a complete set of four majors on their resumes and after Sunday, McIlroy may find it more difficult adding his name to the elite list.
The Northern Irishman has never truly found his comfort zone at Augusta National, while Spieth has quickly made himself at home on the majestic layout.
Until Sunday, in six previous Masters the world number one had managed to crack the top 10 just once, an eighth last year.
Spieth, on the other hand, plays Augusta as if he was born and raised among the Cathedral of Pines.
In his Masters debut last year the young Texan played in the final pairing and finished tied for second behind winner Bubba Watson.
Spieth has played a total of eight competitive rounds at Augusta and at the end of each was in the top five, the most important coming on Sunday when he signed for a two-under 70, earning him a four-shot victory over Phil Mickelson and Justin Rose.
"It's obviously very, very impressive," conceded McIlroy. "I was fortunate enough to feel something pretty similar with my win (US Open) at Congressional. It's a special time for him to be able to walk up the last hole to enjoy, to really let it all sink in.
"He's been playing great for a 21-year-old, he's way more mature than I was at 21 and a hell of a golfer and a great person as well."