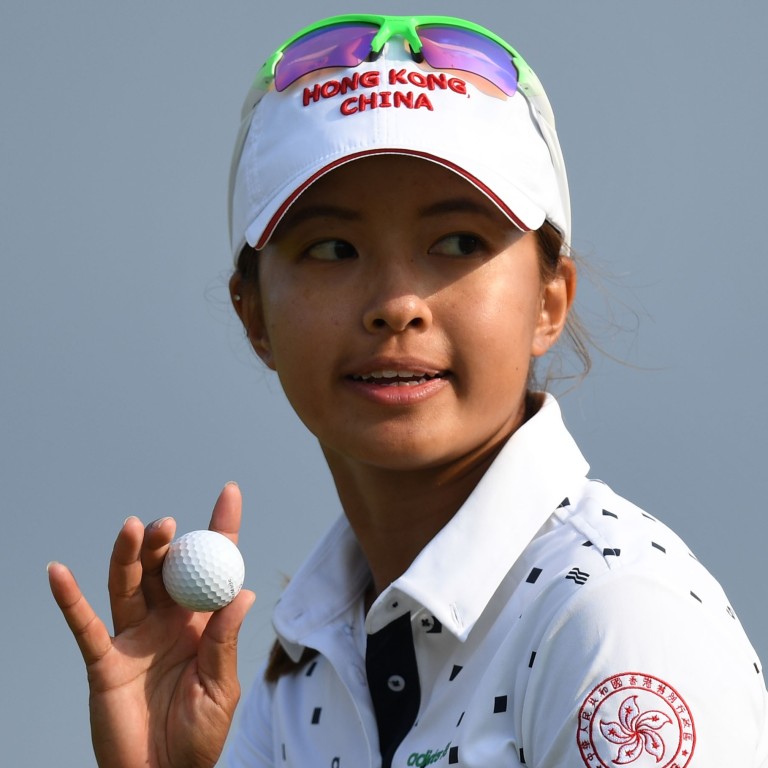 LPGA Tour: Hong Kong's Tiffany Chan hoping her love affair brings titles – and an Olympic gold
The 25-year-old hopes the game loves her back as she starts her second year on the leading women's golf tour
To most people, this would be a sacrifice. But to Hong Kong's leading golfer, Tiffany Chan Tsz-ching, giving up a social life and the prospect of romance is par for the course.
Chan lives, breathes, eats and sleeps golf. She can afford no distractions – even if that means "hanging out with friends and guys" – in her quest to become the best in the world.
That is a big dream for a girl from Hong Kong, which has produced only a handful of world-class athletes – and none in golf.
She thought it would be easy to survive her groundbreaking first year on the LPGA Tour but was taught a lesson on how much more she had to learn – and how far she has to go.
After that humbling rookie year and being forced to go back to
Q School to retain her card
, she now knows what it will take after closely watching the likes of Ariya and Moriya Jutanugarn, the Thai sister act.
It's a combination of the obvious, including practice, preparation, routine, course strategy, swing, fitness, health, focus, luck and self discipline, and arguably the most difficult, the mental machinations.
"Every little thing counts," she says. "Before I thought I had sacrificed a lot, but when you get to know the top players, I am like, 'I have sacrificed nothing'.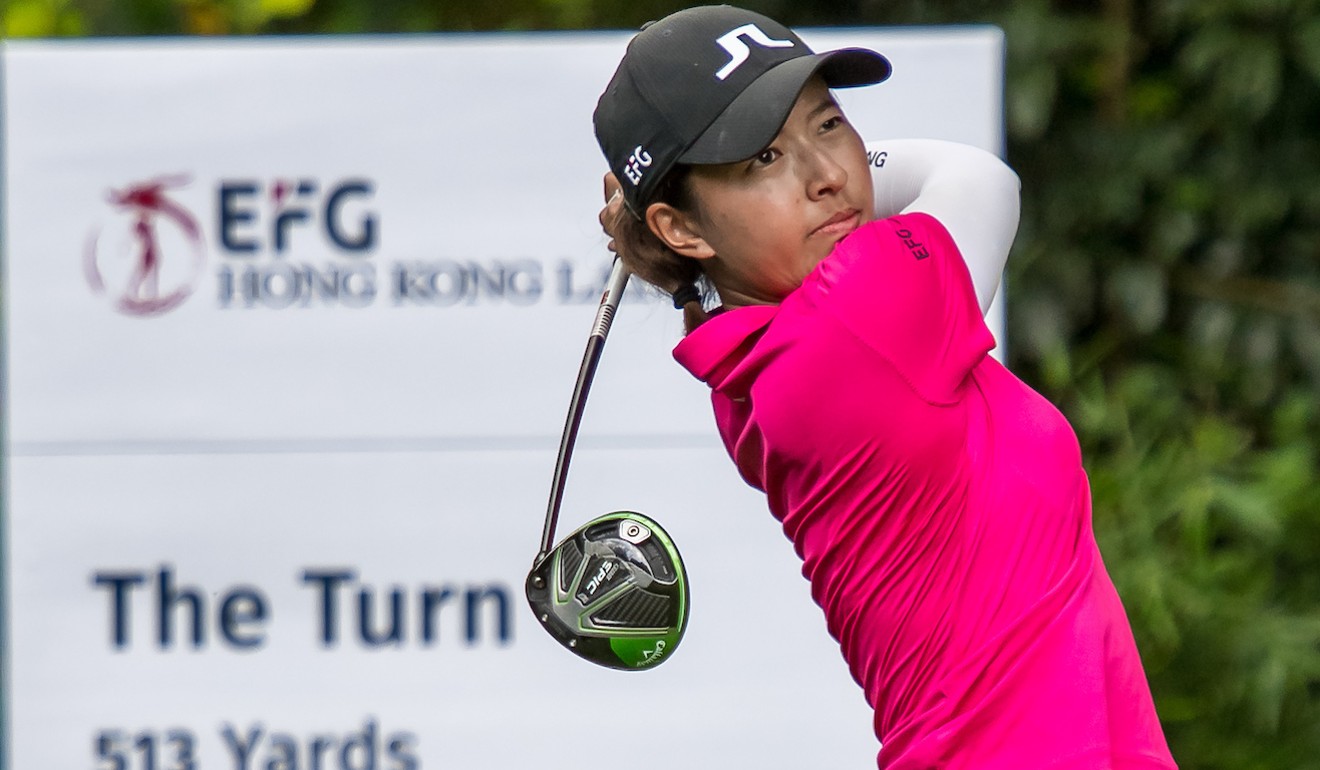 She is making changes for the new LPGA Tour year, starting in Melbourne on Thursday, and that includes one of the most important components of a successful golfer – their caddie.
She does not have to worry about the financials as she has three loyal backers, Swiss private bank EFG, the Hong Kong Golf Club and Peninsula hotel.
She also rejects any suggestion that support structure has made her "comfortable" and not desperate to make the cut every week and earn money.
MC (missed cut) is the nightmare of every golfer – and when they start stacking up the demons arrive for the feast.
"I love the game," she says. "I think about it all the time," but with love comes its alter ego, hate.
And that reared its head too often last year as Chan missed 10 cuts in a row.
"I have made a goal this year of not missing a cut," she said, but she did just that on the Korea Tour two weeks ago. A sore shoulder inhibited her, but she was reluctant to use that as an excuse.
It came after a sixth-place finish the previous week and a payday of US$11,000.
"I'm happy I know I have room to improve. I don't think I'm at my top yet. I'm tracking my progress and understanding myself [better] and investing time in what I have to do better."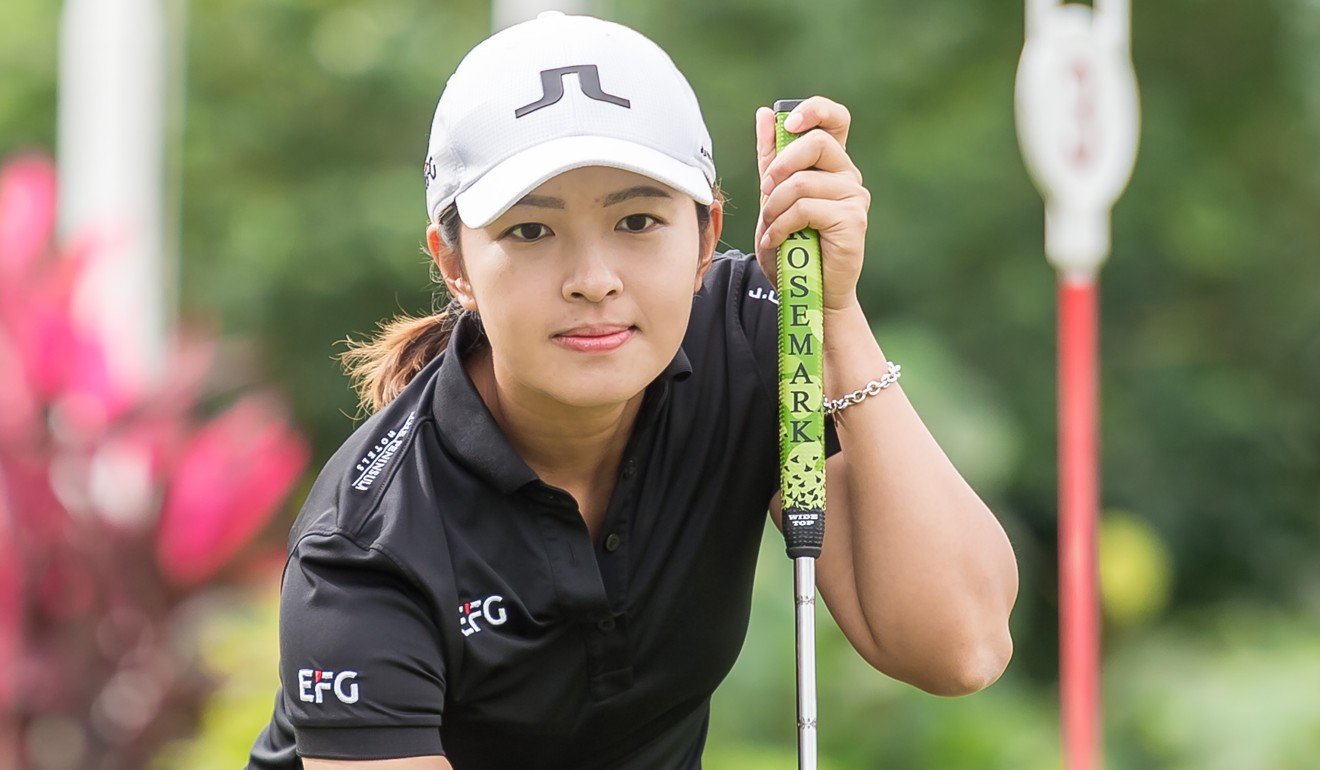 She is still looking for the right caddie, but 'Mr Right' can wait, she says as golf and romance are not good bedfellows.
"I had a boyfriend … but golf gets in the way because I travel so much," she says. "I travel nearly every week, making it impossible, unless I date a caddie or a coach – and most of the coaches are like 50!
"I'm only 25 and I'll have opportunities in the future," she says, "especially if I'm playing well."
"My ultimate goal is to be number one in the world … and win an Olympic gold medal.
"Of course, I want to be rich in the future, but it's not my driving force. My inner dream is I want to be famous in the game. I want people to look up at me and when they talk about golf, they relate my name."
Maybe one day Tiffany will resonate like Tiger.
This article appeared in the South China Morning Post print edition as: chan h opes her 'l o ve af fair' is a win ner