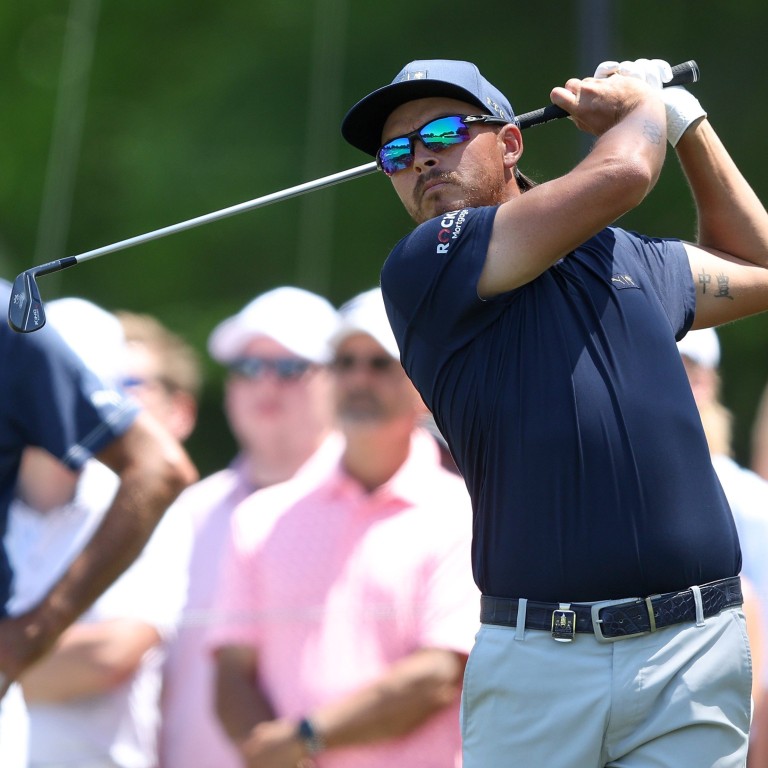 PGA Championship: Rickie Fowler undecided on LIV Golf, wants answers to key questions but says competition a good thing
Former world No 4 and three-time major runner-up says PGA Tour still best place to play
Clash between events likely and answer could lie in whether golfers are independent contractors or PGA employees
Rickie Fowler, a three-time major runner-up and former world No 4, has not made a decision about the Saudi-backed LIV Golf series and said he wants more information on key questions.
The 33-year-old, whose most recent of five career PGA Tour titles came at the 2019 Phoenix Open, said on Monday at the PGA Championship that he needs answers on player status as independent contractors and what punishments await those who play in an LIV Golf London event next month.
"To be straightforward with you guys, I haven't necessarily made a decision one way or the other," Fowler said at Southern Hills.
"I've mentioned in the past, do I currently think that the PGA Tour is the best place to play? I do. Do I think it can be better? Yes. So I think it's an interesting position."
Fowler, ranked 146th in the world, is still chasing his first major victory despite 12 major top-10 finishes and eight top-fives in majors, four in 2014 alone.
The American sees start up bids by two rivals as a message to the PGA, exposing opportunities for top talent.
"I've always thought competition is a good thing and these leagues or tours wouldn't be coming up or popping up if they didn't see those opportunities out there," Fowler said.
"Competition ultimately makes people better, whether it's business, sport, so it's interesting, that's for sure."
Last week, the PGA Tour rejected requests for releases by members who wanted to play the LIV London event, which will be contested opposite the Canadian Open in Toronto.
Fowler wonders what might happen to any players who compete in London and if LIV Golf leader Greg Norman has a point when he describes players as independent contractors who should be able to play wherever and whenever they want.
Courts might end up settling the question, but the lack of definite answers puts Fowler, and others, in a sticky situation as the conflicting events approach, as well as four US-based LIV Golf events that would be certain not to have releases from the US PGA.
"If someone goes and plays, I don't know, I'm like trying to learn as much as I can," Fowler said. "I have no commitment one way or another.
"I'm sure there will be some sort of consequences but I really don't know at this time. It's almost kind of have to wait and see what happens. The tour is currently best place to play in the world, hands-down.
"If there were other leagues or tours or whatever may be, the tour continuing to be the best place to play, guys will come and play and be at the tour but there's options to go play another event if you want to.
"I feel like there needs to be some clarity between if you're an independent contractor or are you basically an employee."
Fowler says some players want to know the punishment potential but others might just jump to the new rival league anyway.
"Guys would probably like to know," Fowler said. "Because if you're trying to make a decision one way or the other, I know there's some guys that are probably in a position where the consequence may not matter."