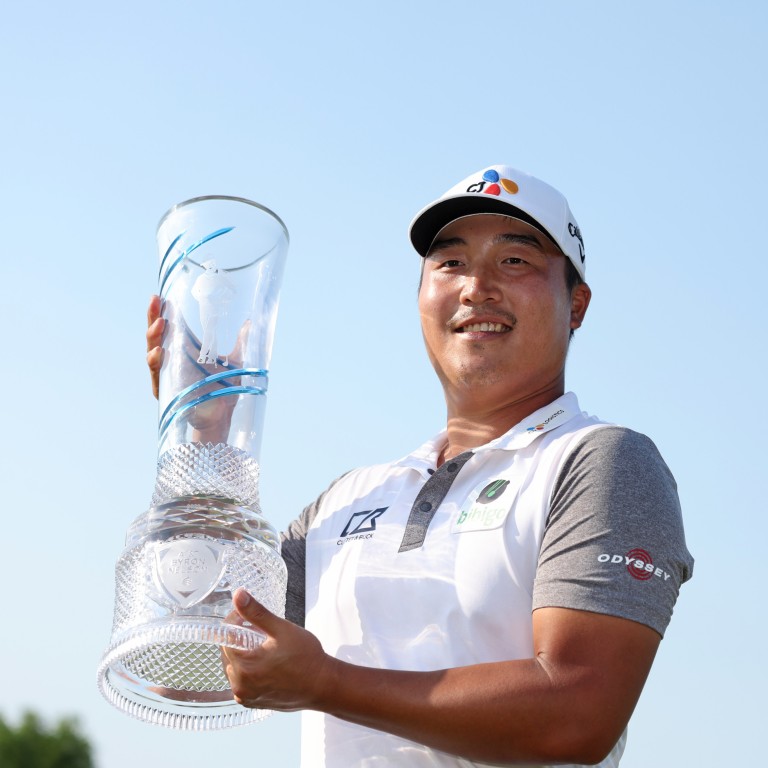 PGA Championship: K.H. Lee's hunger for success nourished by family restaurant
South Korean ready for the year's second major after his second PGA Tour victory in Texas last weekend
His mother, who ran the business, and father, who accompanied Lee to tournaments, have helped drive his ambitions
It was only when K.H. Lee was making strides as a golf professional that he learned how much hardship his mother endured to help him get there.
Lee's parents ran a restaurant in Seoul and had been putting aside money for years to fund his passion. His mother Hea Won-hong had even taken to sleeping alone in the eaterie because it was such a long journey home.
She took care of the family business primarily on her own while Lee's father Sang-moo took on the role of driver, chaperon and confidant for the teenaged hopeful Kyoung-hoon.
Their efforts are paying off. On Sunday, Lee successfully defended his AT&T Byron Nelson title at TPC Craig Ranch in Texas to earn his second
PGA Tour
victory.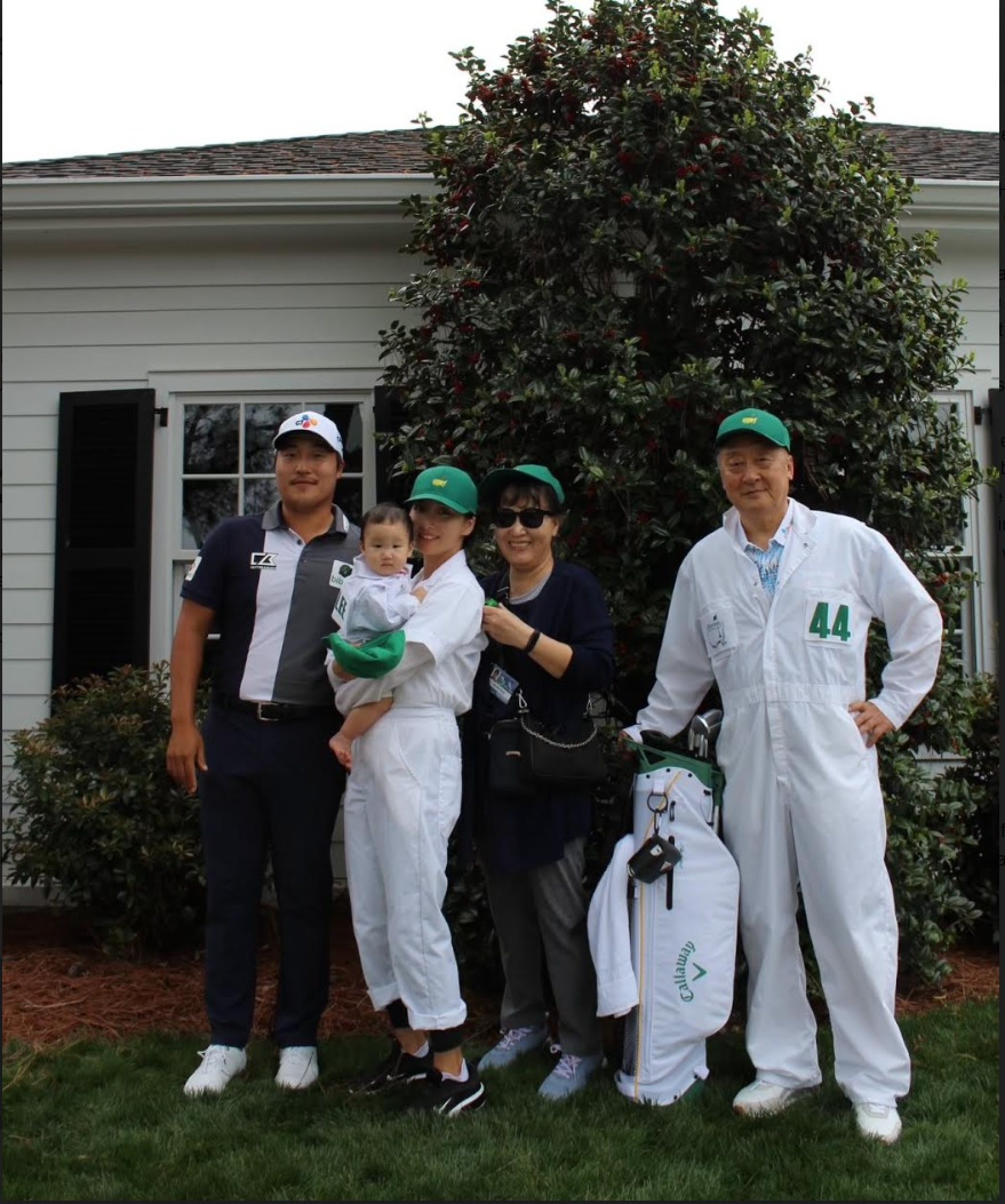 It was just the preparation the 30-year-old wanted for the
PGA Championship
, the year's second major, which starts on Thursday.
"It's always exciting to play in a major, and having won for a second time, I think I can handle my emotions better," Lee said. "My game feels like everything is in good shape. I'm up for the challenge."
His parents clearly are, too.
"Without my mother, we would not have been able to come this far," said Lee, who finished a career-best 31st on the FedExCup points list last season and is in 28th place following his latest victory.
"The hardest work was done by my mother alone. Dad and I were better off, because we lived together. I thought a lot about how lonely and difficult it must have been for her. Back then, they didn't talk about difficulties at all."
"There were times when I wished someone was by my side running the restaurant," his mother said. "The restaurant was for Kyoung-hoon to do well, so I was able to persevere and get through it."
Sang-moo said K.H. was accepting of the constraints on them.
"We were a little short [of money] at the time," he said. "If all his friends wore Nike, I had to buy him non-branded clothes."
Golf had caught Lee's attention because his grandfather played, and a driving range opened near the family restaurant.
Lee took lessons with a local pro, Hyung Sang-chun, who soon noticed some promising traits.
"He focused well and had good self-control," Hyung said. "He always asked questions. So I suggested to his father to consider letting him grow up to be a player, because he had capabilities.
"He practised steadily. I would say, 'Hey, Kyoung-hoon, if you're done with practice, go home.' He'd say 'yes', but he would never leave the range. He was the type of player golf coaches liked."
Lee has won twice each on the Korean circuit and the Japan Golf Tour, and Hyung thinks his former pupil can surpass the eight PGA Tour wins that compatriot K.J. Choi has managed.
"I think he'll play well for a long time," Hyung said. "He could win 10 times or so. I think he can."
That would be a decent reward for Lee's father's patience, as much as K.H.'s own application.
"We fought many times – it was really hard back then and there were a lot of fights," Lee Jnr said. "Thinking about it now, I feel sorry. My father accompanied me in every round, every day. In a way, he shared my schedule equally. Following [it] must have been tough for him physically."
Earnings of US$7.3 million have followed in four seasons on the PGA Tour, with that same determination keeping Lee hungry.
"Money was the bottom line," Lee Snr said. "That's when I learned the spirit of staying hungry and why athletes need [that]. We showed Kyoung-hoon our situation openly, but we didn't explicitly tell him our finances were difficult. He could learn something [from] that."
Chuah Choo Chiang is APAC senior director of marketing & communications for the PGA Tour and is based in Malaysia.