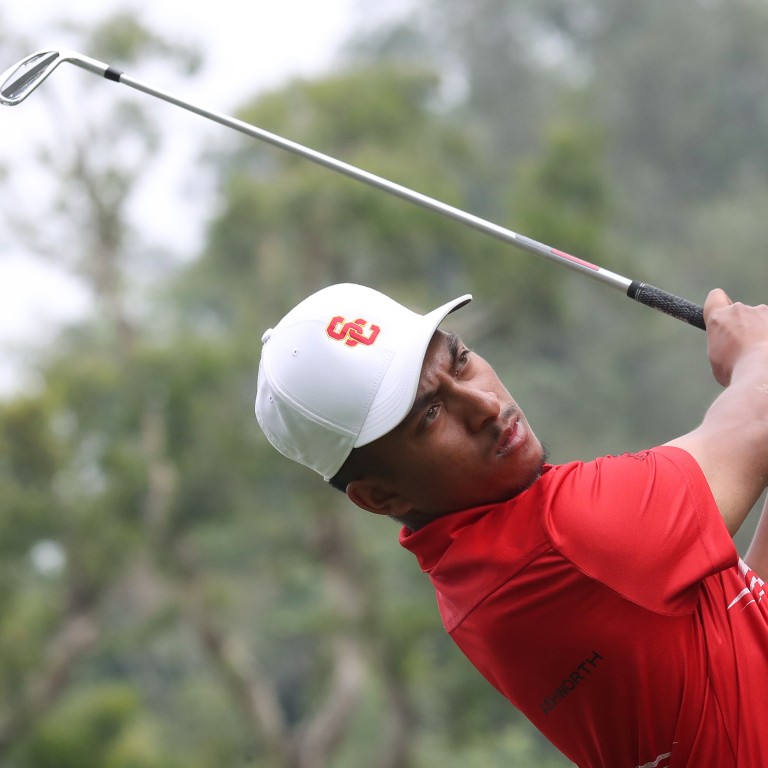 Hong Kong's D'Souza wins preliminary match play contest at The 127th Amateur Championship, secures spot in first round
Hongkonger sees off challenge of Irishman John Cleary 3 and 2 to set up encounter with France's Nathan Legendre
But Taichi Kho misses out after level-par 72 at St Annes Old Links course leaves him two shots short of cut line at three-over
Leon D'Souza eased into the first match play round of The Amateur Championship in England on Wednesday afternoon, beating Irishman John Cleary 3 and 2 in the preliminary round at Royal Lytham & St Annes.
The Hong Kong golfer got ahead early and was 2-up heading into the back nine, and although Cleary briefly reduced the deficit, D'Souza got ahead again to set up a tough match against Frenchman Nathan Legendre.
While Legendre finished the stroke play on Tuesday in a tie for fourth at five-under par, D'Souza had needed a birdie at the last at St Annes Old Links, the other course used for the stoke play part of the tournament, to get to one-over, right on the cut line.
It was a different story for compatriot Taichi Kho however, who again mixed birdies and bogeys in a level-par round of 72 that left him at three-over for the championship.
Timothy Chan, meanwhile, produced what might have been the performance of the day. After shooting a 15-over 85 in the first round, he improved by 13 shots on Tuesday, firing at two-over 74, to finish 18 places higher than when he started the round.
After an opening four-over round of 74 at Royal Lytham, D'Souza seemed on course to comfortably make the top 64 after reaching the turn at two-under for his second round, and another birdie at the 10th looked like being enough before the only bogey of his round at the par-3 16th.
His birdie at the par-5 closing hole got him into the next stage of the championship, and set up the match against Cleary.
After recently graduating from the University of Southern California, D'Souza headed to England early to prepare for the challenge of links golf, and it seems to be paying off.
"I've been over here for a few weeks to get used to things and I'm feeling really good," he said. "I've been playing well and swinging well."