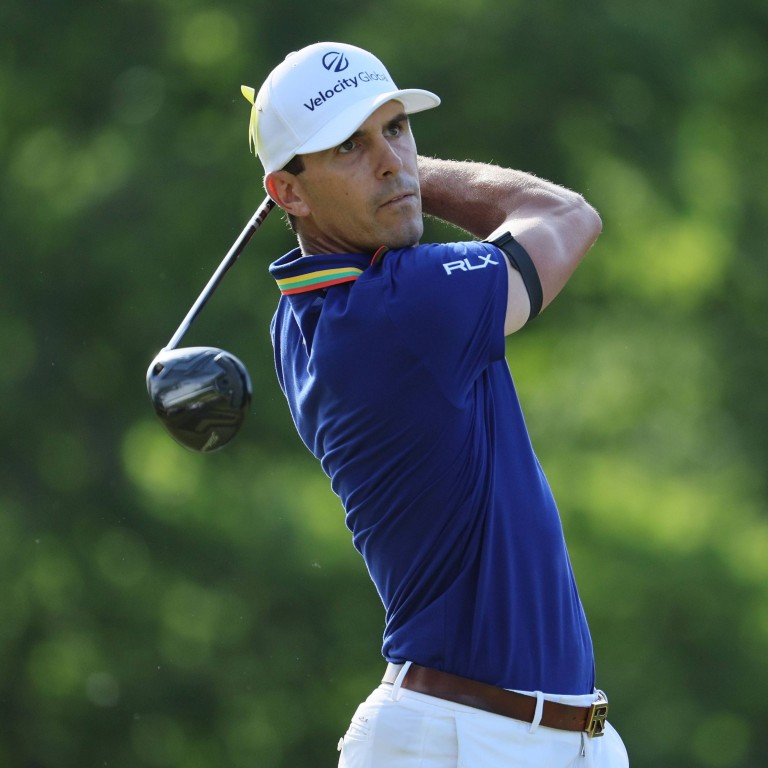 US Open's dark horse? Billy Horschel backs himself after Memorial Tournament win
American believes the US Open suits his game, and heads into the year's third major confident of beating his previous best finish of tied for fourth
Phil Mickelson and Dustin Johnson allowed to play despite taking part in LIV Golf tour's first event in London, which caused their suspension from the PGA Tour
Billy Horschel enjoyed what every golf father dreams about earlier this month when his three young children and wife ran onto the 18th green at Muirfield Village in Ohio to celebrate his four-shot victory at the Memorial Tournament.
The American's seventh PGA Tour victory also put him in the spotlight ahead of the US Open, the year's third major, which gets under way at The Country Club in Brookline, Massachusetts on Thursday.
Horschel heads into it as a 45/1 contender, according to bookmaker William Hill, and will need to recreate the magic from Muirfield to reward those backing him. But the 35-year-old believes he has the game needed at the US Open – even if success there would be uncharted territory for him.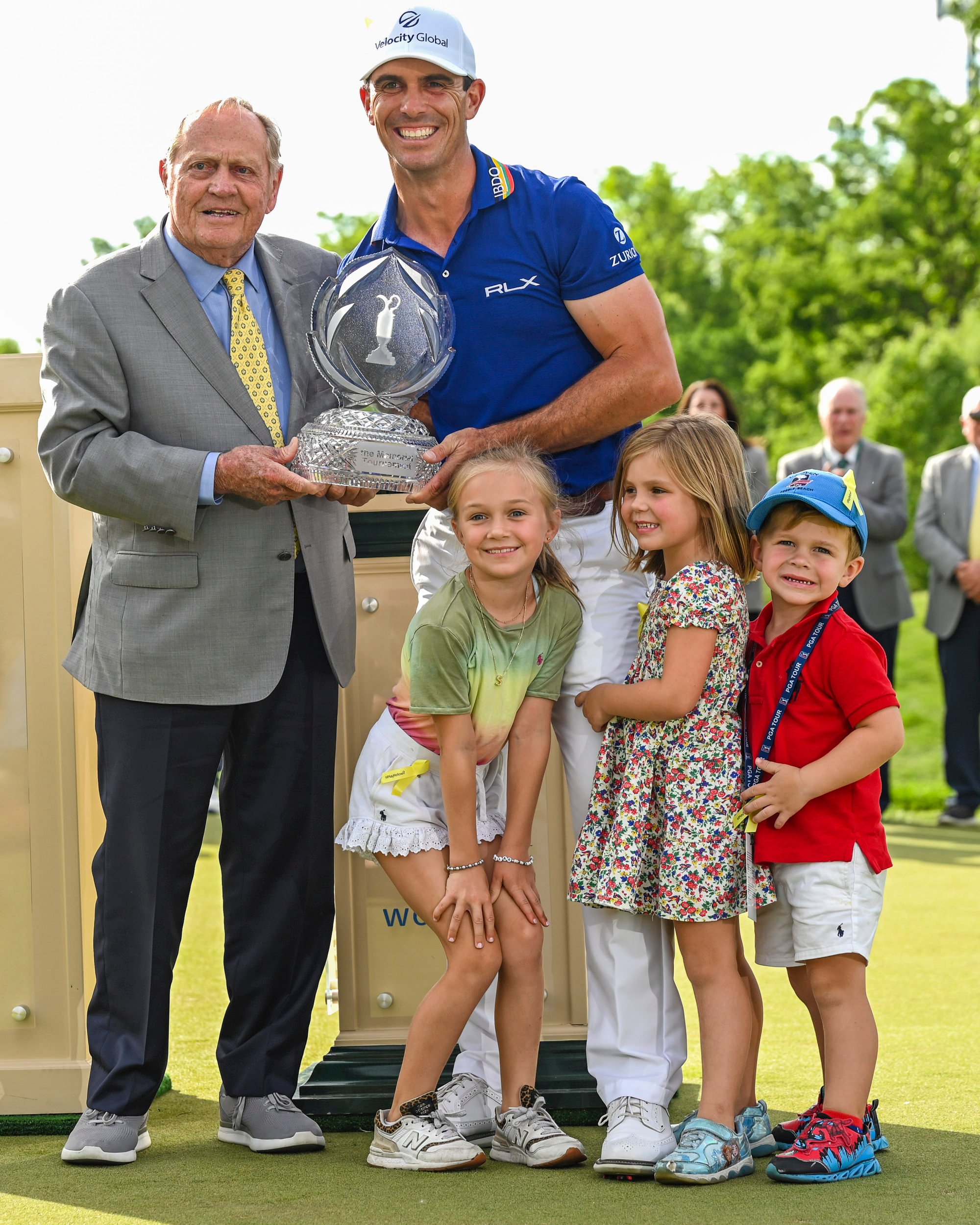 "Obviously my major record is pretty abysmal, but I feel very confident with what we've done over the last two years," Horschel wrote in a PGA Tour blog as he anticipated Thursday's tee-off.
"Results don't always show, and going into this US Open, understanding you have to drive the ball really well, that's one thing I am doing very well these days.
"You also have to make putts, and I'm a really good putter inside of 10 feet. These are two things that are crucial at a US Open, and I think I check the boxes off with that.
"I know my only top-10 in a major is in a US Open [tied for fourth in 2013], so hopefully I get to change that very soon."
The tournament, being played at The Country Club for a fourth time, brings with it all of the usual superstars and subplots – along with a notable extra dose of controversy.
Major champions and long-time PGA Tour stars Phil Mickelson and Dustin Johnson arrive after playing in the divisive LIV Golf tour's first event in London last week. Six-time major winner Mickelson and two-time winner Johnson were both suspended from the PGA Tour, but the US Golf Association is allowing them to play in Brookline.
More than a dozen PGA Tour players have defected to the Saudi-funded rival league and the battle lines are unlike anything the game has experienced in its 162-year history. Horschel, for his part, is playing it straight.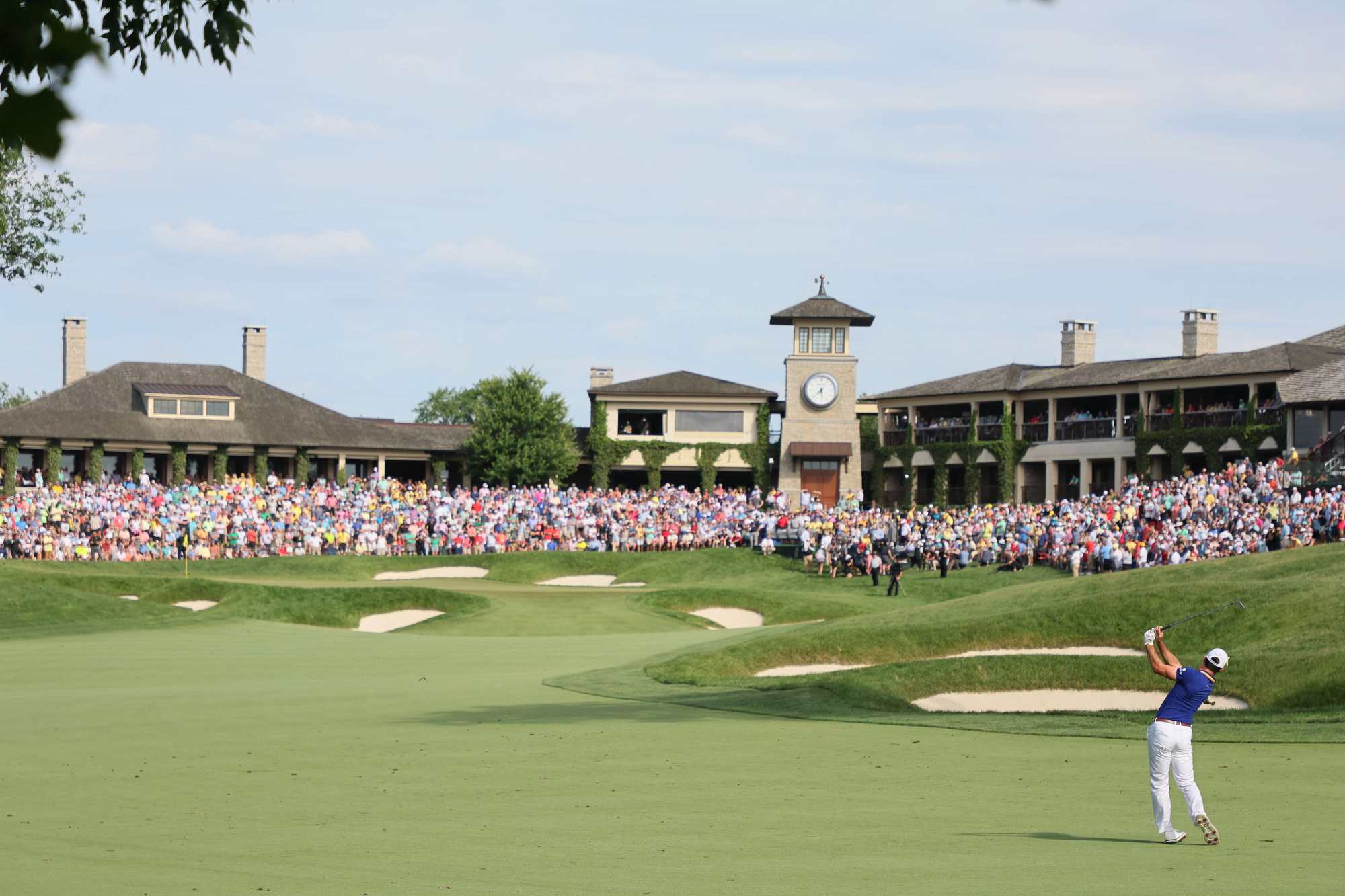 "I'm just going to go out there and try to play really good golf," said the 2014 FedEx Cup winner.
"Hopefully, if I play good golf, everything falls in line. That's always been my mentality and my focus. What it does for my confidence, it shows what we're doing at home and what we're doing on a weekly basis, we're doing the right things."
Horschel, who took a week off to rest before the tournament, has made a point of studying the greats – the likes of Tiger Woods and Jack Nicklaus – and their winning habits.
"I have a very good understanding of how to win golf tournaments," he said. "Have I put myself there a lot? The answer is no, but I think my record is pretty good when I do have a chance to win, and closing out events.
"You've got to have very good control of your iron play into greens when they get very firm and very fast, and laying them exactly where you're trying to get on the green to stay on the green, but also have a legitimate chance of making a birdie."