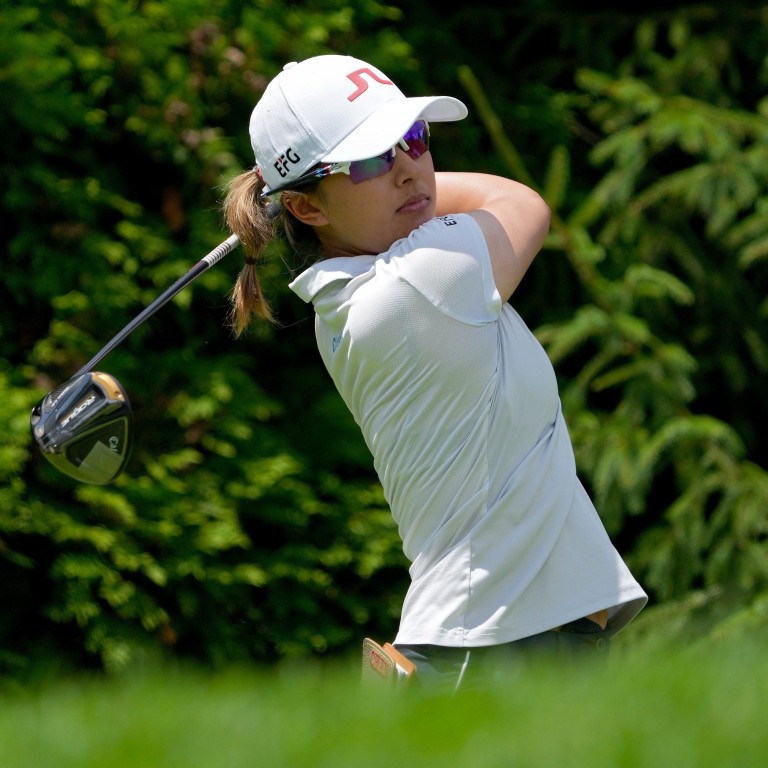 LPGA Tour: Kupcho and Salas win Dow Great Lakes Bay event, as Hong Kong's Tiffany Chan and partner Haeji Kang bag fourth
Jennifer Kupcho and Lizette Salas win on combined 26-under after final round 9-under par at Midland Country Club
Chan, who does not have status on the LPGA Tour this year, says she was grateful for the opportunity to play in event
Jennifer Kupcho and Lizette Salas won the Dow Great Lakes Bay Invitational on Saturday, while a birdie at the last propelled Hong Kong golfer Tiffany Chan and partner Haeji Kang into a tie for fourth.
Kupcho and Sala closed with a nine-under par 61 in best-ball for a five-stroke victory in the LPGA Tour's lone team event.
The US Solheim Cup partners finished at 26-under overall at Midland Country Club, having opened Wednesday with a 68 in alternate shot, shot a best-ball 61 on Thursday and took a four-stroke lead Friday with an alternate-shot 64.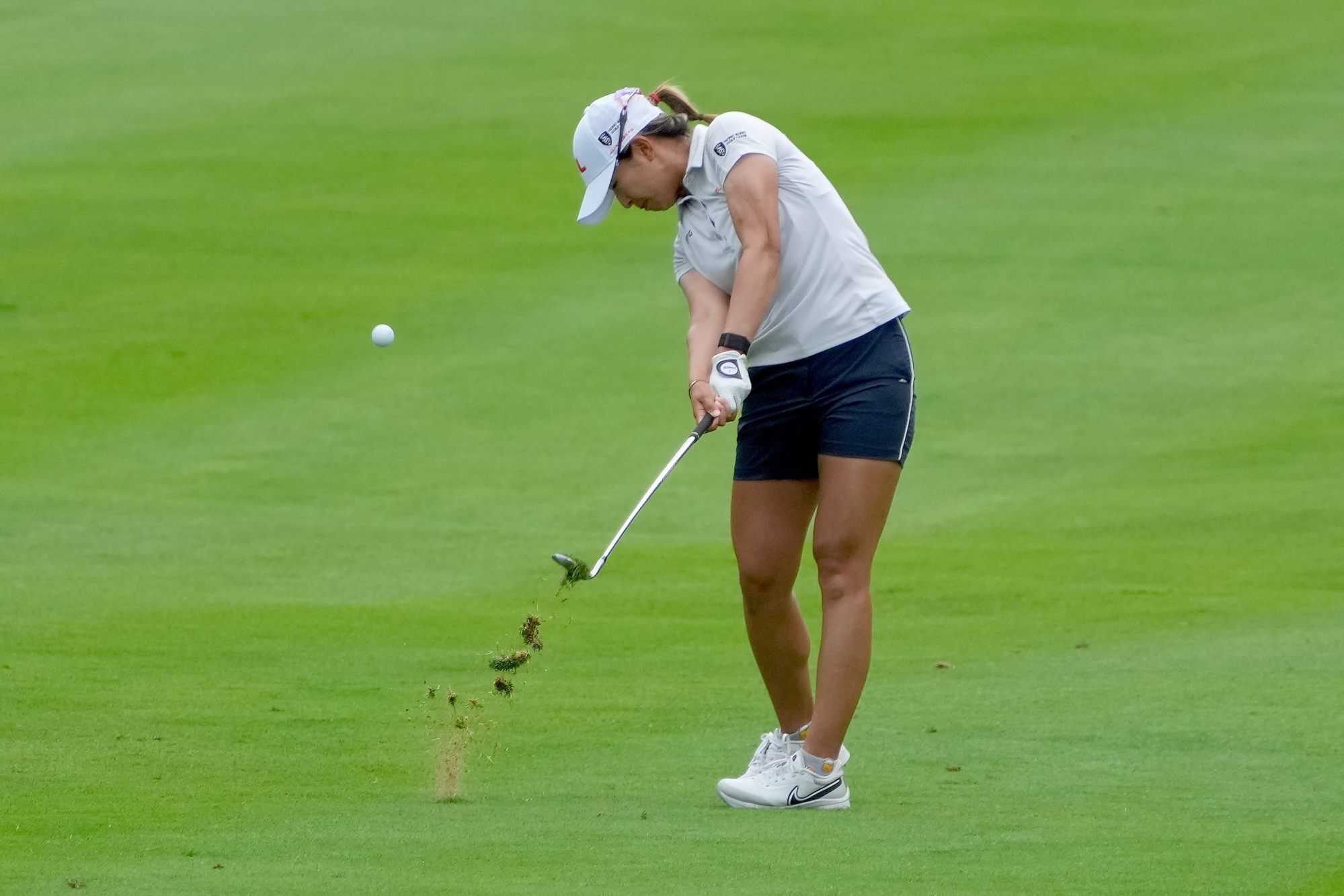 "It was amazing to be alongside Lizette," Kupcho said. "I think I was a little nervous coming into today just because I didn't want to let her down. I'm sure she probably felt the same way."
Kupcho won for the third time this year and in her career, while Salas won her second tour title. Kupcho won the major Chevron Championship in early April in the California desert and the Meijer LPGA Classic last month in Belmont, Michigan. Salas also won the 2014 Kingsmill Championship.
"It's been a long time," Salas said. "I couldn't have done it without her. She's a great competitor, a great friend, and an amazing partner on the golf course. We played some amazing golf this week. My job was – or my goal was – to play well for her. We showcased how our games can complement each other."
They were 2-0-1 as partners in the 2021 Solheim Cup.
"We were clicking all week," Kupcho said. "I think we just have a lot of faith in each other. We make each other comfortable. So we just know that if we mess up the other person has got us. That has worked really well for us."
Matilda Castren and Kelly Tan were second after a 62, while former Arkansas players Stacy Lewis and Maria Fassi carded a 59 to finish a stroke back in third at 20-under.
Chan and Kang shot an eight-under 62 in the final round, with Kang's birdie on 17, their last hole, moving them alongside Cheyenne Knight and Elizabeth Szokol at 19-under overall.
The Hongkonger does not have status on the LPGA Tour this year, and said she was grateful that Kang had asked her to play in the event.
"Yeah, being no status and having no one ask me to be a partner and I was waiting, and Haeji asked me, and my first thought is just like really appreciate it and really thankful for this opportunity," Chan said.
Starting the day in third, the pair made a slow start to their final round, managing just three birdies and Kang said it was after they remembered to have fun that things clicked.
"I knew that we were in a good position, so I think at the start of the round I think I was thinking a little bit ahead, so it was a little bit slow today because I guess I was trying so hard," she said.
"But then after nine holes we had to just stick with our original plan, which was just having fun and just complementing each other, and then it worked again."