Asian Tour: Hong Kong amateur Taichi Kho to get taste of life as professional in 3-week stint alongside region's best
The amateur golfer has an invite to this week's Mandiri Indonesia Open, and will then play back-to-back International Series events in Singapore and South Korea
Kho is looking forward to 'completely new and challenging experience' as he targets career in the game
Taichi Kho will get a taste of what life is like as a professional golfer this month, with three consecutive Asian Tour events on his calendar.
The Hong Kong amateur has secured an invitation to this week's Mandiri Indonesia Open, and will then compete in back-to-back International Series tournaments in Singapore and South Korea over the following fortnight.
There will then be a flying visit to the US to enrol for his Master's at the University of Notre Dame, before he heads to Paris for the World Amateur Team Championships, where he will represent Hong Kong alongside Leon D'Souza and Alex Yang.
"Playing one professional tournament is one thing, but playing three on the road will be a completely new and challenging experience," Kho said.
"This is what I want to do for my career, there isn't a better way to prepare for that and I'm really grateful for the opportunity."
Kho has a season-long exemption into the International Series events, having qualified via his runner-up finish at the Asia-Pacific Amateur Championship in Dubai last December.
And although he had planned to play in the Western Amateur this week, the 22-year-old said the opportunity to compete against the region's best over the course of several weeks was "too good to pass up".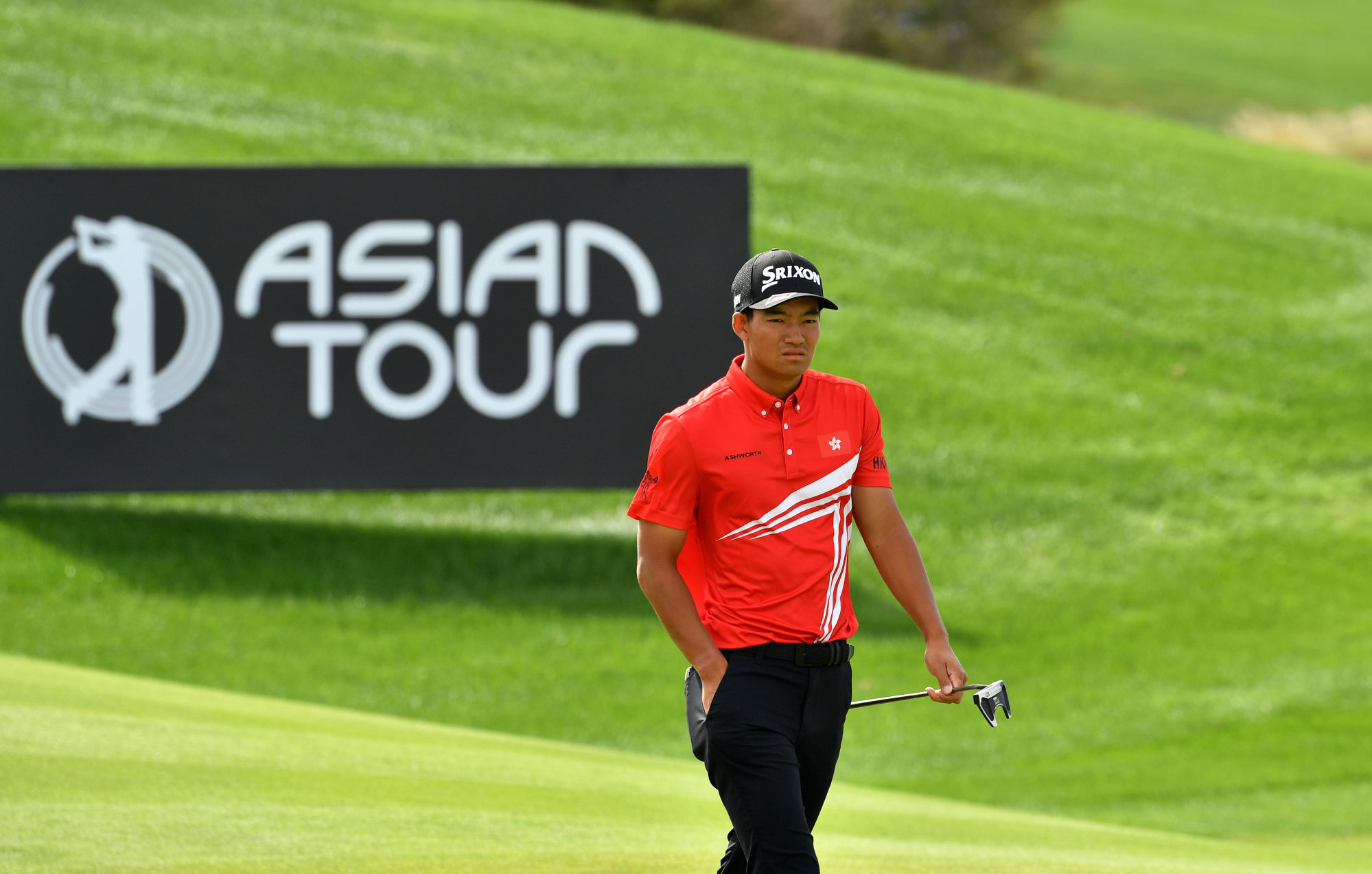 "As an amateur the most valuable experience I can get is playing professional tournaments, I can only gain from this experience," Kho said.
"It feels like August is going to be it's own little season because of how much golf and travel there is. I'm going to make the most of it and enjoy it."
Kho will have plenty of family support on and off the course during August, with dad Victor caddying for him during his Asian Tour appearances.
It will not be first time the pair have teamed up at a tournament, and Taichi Kho said the pair had come to an understanding over who was in charge "through learning the hard way".
"He's my dad and he's always going to be my dad, but I feel out on the course we set pretty good rules," he said. "For four hours I'm going to be the boss, I'm going to be the player, and he's going to help me out.
"At the end of the day when I make a decision it's on me whether we agree or not.
"Last summer he caddied four tournaments for me, and we worked great together. And it's fun, because it feels like we're going through the challenge of it together, so I really enjoy that part and he enjoys being involved."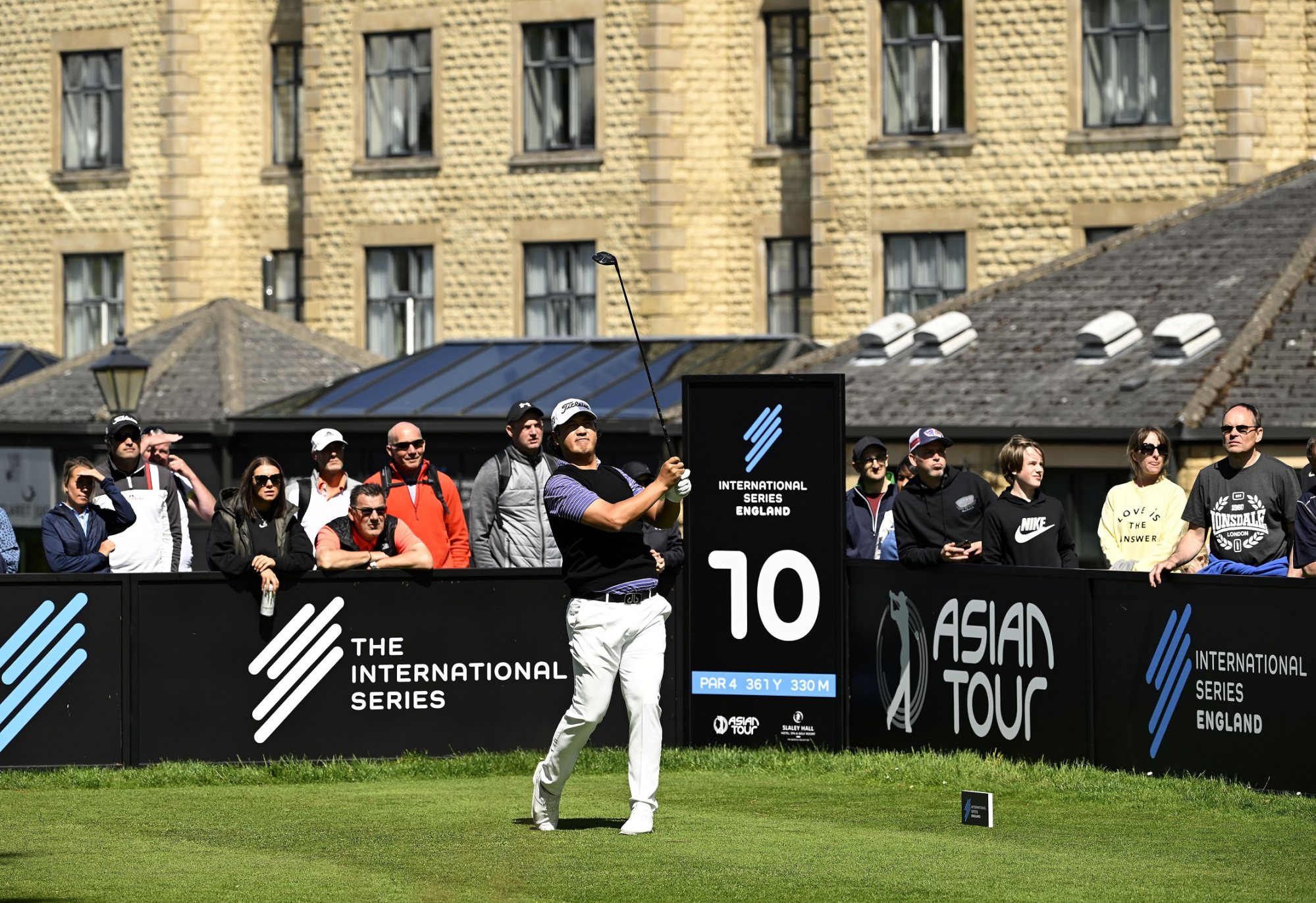 This week's tournament at Pondok Indah Golf Course is the first after the Asian Tour's brief summer break, and Kho will find himself up against the likes of order of merit leader Sihwan Kim and second placed Korean Bio Kim.
There is a strong field too for the International Series Singapore at Tanah Merah Country Club the following week, with both Sihwan Kim and Bio Kim entered in a field that includes 16 of the top 20 players on Tour.
The tournament, which will see the winner earn a cheque for US$270,000, will also welcome a host of prominent international players, including former US Amateur champions James Piot and Andy Ogletree, and Turk Pettit, who claimed last year's NCAA Division 1 individual title.