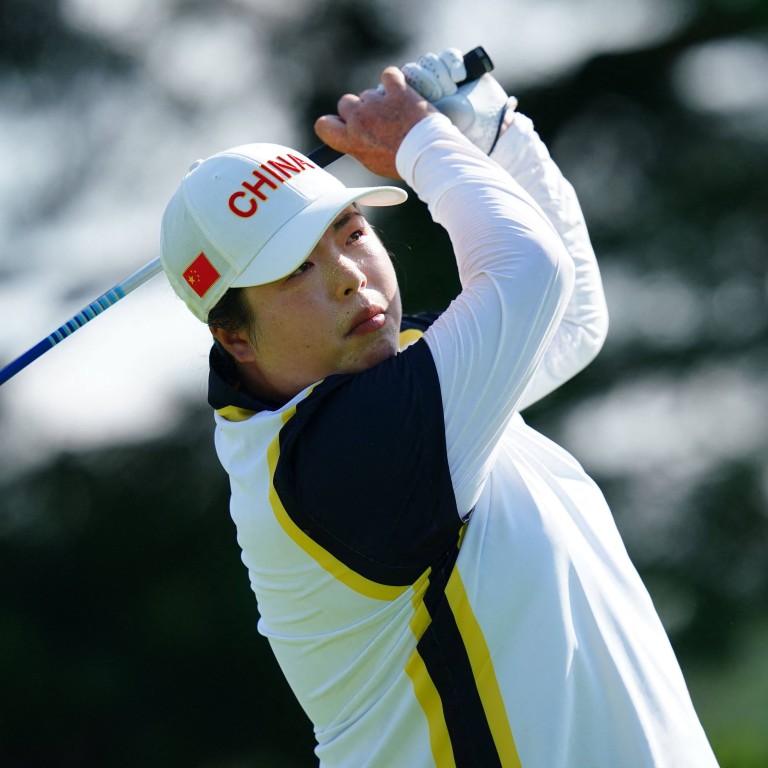 LPGA Tour: China's Feng Shanshan announces retirement in lengthy Instagram post, says 'time to try something different'
Trailblazing Chinese golfer a former world No 1, major winner and Olympic bronze medallist
Feng thanks parents, coaches and 'loving fans' for support and pledges to give back to game in China
China's trailblazing golfer Feng Shanshan announced her retirement from the professional game in a lengthy Instagram post on Tuesday.
The former women's world No 1, major winner and Olympic bronze medallist said that after 15 years as a professional it was time to "try something different".
Feng, who became the first Chinese player to become a member of the LPGA Tour when she joined in 2008, said she had "gained much more than what I have given" during her time as a professional.
Recalling the "unforgettable journey" the sport had taken her on, she thanked her "loving fans", parents, mentors and coaches for the part they had played during a career that catapulted her to the top of the game.
"And my heartfelt gratitude to all my sponsors, the tour staff, associations, my fans and each of the hardworking individuals in the golf industry," she wrote. "I consider myself extremely lucky to see the Chinese flag raising on the international stage with your support and trust. For that I thank everyone of you."
Feng said she was not walking away from golf, but wanted to give back and had a dream that she would see more Chinese players in the professional ranks.
"To achieve that, I will be devoting my heart and sweat off the course in helping young talent grow," she wrote. "Through doing so, I hope to see more of you having a taste of this beautiful sport."
She also left the door open for a final appearance on the LPGA tour to say goodbye, possibly when the elite women's circuit returns to Asia later in the year for events in South Korea, Taiwan and Japan.
"Due to the pandemic, I have never made an official farewell to people who support me on the golf course," Feng said. "I hope to see all my LPGA friends again in the near future for my last dance."