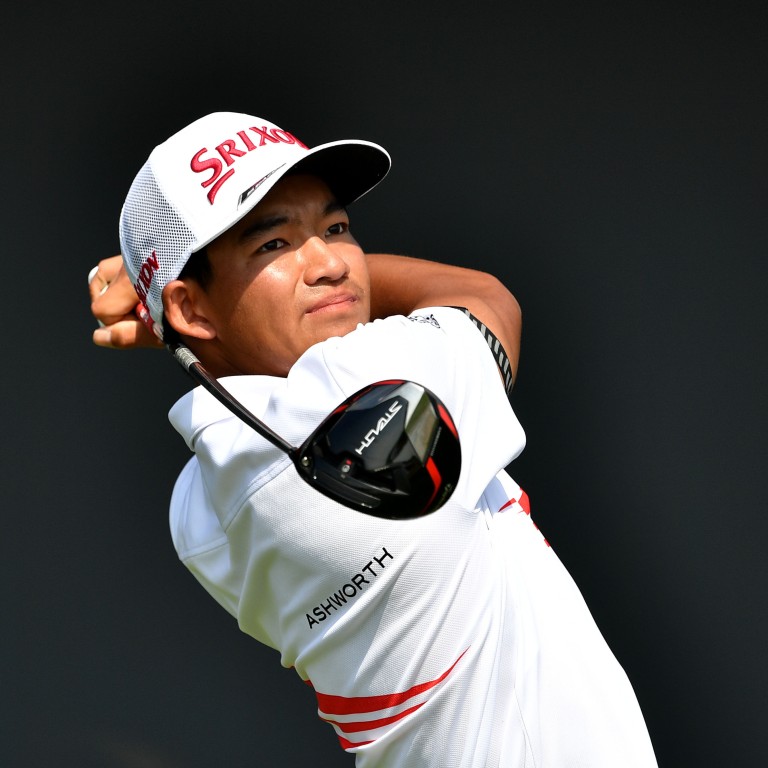 Asian Tour: Hong Kong's Taichi Kho grabs share of lead at Mandiri Indonesia Open with superb 8-under par 64
Eagle at par-5 ninth lifts amateur to top of the leader board alongside Thailand's Itthipat Buranatanyarat
Rain and lightning-interrupted first round ends with 59 players still out on the course
Taichi Kho shot a flawless eight-under par 64 to grab a share of the lead in the rain and lightning-interrupted first round of the Mandiri Indonesia Open on Thursday.
The Hong Kong amateur is tied at the top with Thailand's Itthipat Buranatanyarat at Pondok Indah Golf Course, with the pair a shot clear of two of Thailand's most decorated golfers Prayad Marksaeng and Chapchai Nirat, while Tirawat Kaewsiribandit carded a 66.
Kho, who is 100th on the World Amateur Golf Ranking, joined Itthipat in the clubhouse on eight-under after holing out for eagle on the par-5 ninth, his final hole of the day.
"It was great, overall just a really good day," Kho said. "I was really happy with the way I played. I stuck to my game plan. I managed to hit some good shots on my back nine.
"The eagle was a bonus. On nine I was out of position off the tee, but I managed to get it back in position. I had 93 yards for my approach. After I hit it I knew it was perfect, but I did not expect it to go in, obviously."
Kho, who plays his college golf at the University of Notre Dame, is playing on an invitation as part of a three-week stint on the Asian Tour, when he will also compete in the International Series events in Singapore and Korea.
"Playing on the Tour is just a great experience," Kho said. "Every time I'm out here I'm just really grateful because the best experiences for me come from playing professional tournaments and I feel like any time I play, well or poorly, I just learn so much from it."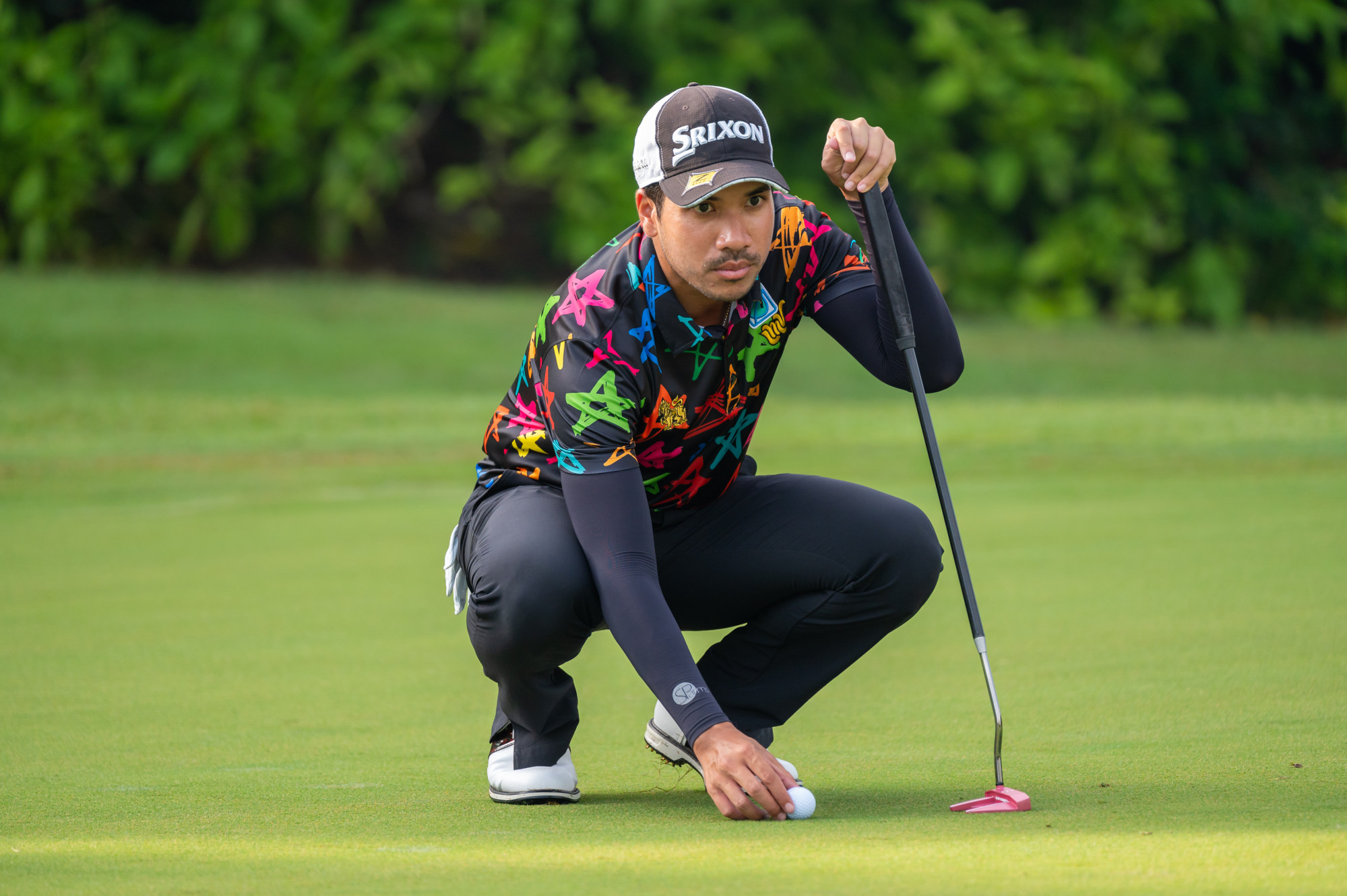 Two weather delays meant 59 players where unable to finish their first rounds before play was abandoned because of fading light.
Of those that did finish, Indonesian amateur Almay Rayhan Yagutah impressively flew the flag for the host nation with a 67, along with Taiwan's Chang Wei-lun.
The US$500,000 event is the 11th stop of the season on the Asian Tour.
Itthipat, who also enjoyed a bogey-free start to his tournament, said he had a day where he could "see the lines on the greens".
The Thai professional has taken part in two LIV Golf Invitational events this year, in London and Portland, Oregon, and believes he is a better player for the experience.
"I played with the big names and learned so much. I have reset the things I work on now because of it," he said.
Ten-time Asian Tour winner Prayad, aged 56, rolled back the years making seven birdies and no bogeys.
"It's my first time playing here, so I didn't expect too much, just planned to stay on the fairway. Luckily, my tee shots were the best part of my game today," said the Thai veteran, who won on the senior tour in Thailand in May in his hometown of Hua Hin.
"And, I made a great birdie on the first hole, that helped. I feel chilled this week, happy to see so many familiar faces."
Chapchai, a four-time winner on the Tour, mirrored Prayad's seven birdie bogey free performance. The 39-year-old has not won on Asian Tour since 2014.
Unlike his three countryman ahead of him Tirawat did make a couple of bogeys but was happy to continue to play well after discovering some form in Thailand recently.
"I have been playing well on the All Thailand Golf Tour over past two weeks, a top-five and a top-10, so I am feeling good about this week," he said.
"I got off to the perfect start, two birdies on first two holes. I like the course but it's a little bit difficult for tee shots, but today that part of my game was OK."
Korean Minkyu Kim, who won the Kolon Korea Open in June, was the leading player still out on the course at five-under playing hole number 14.