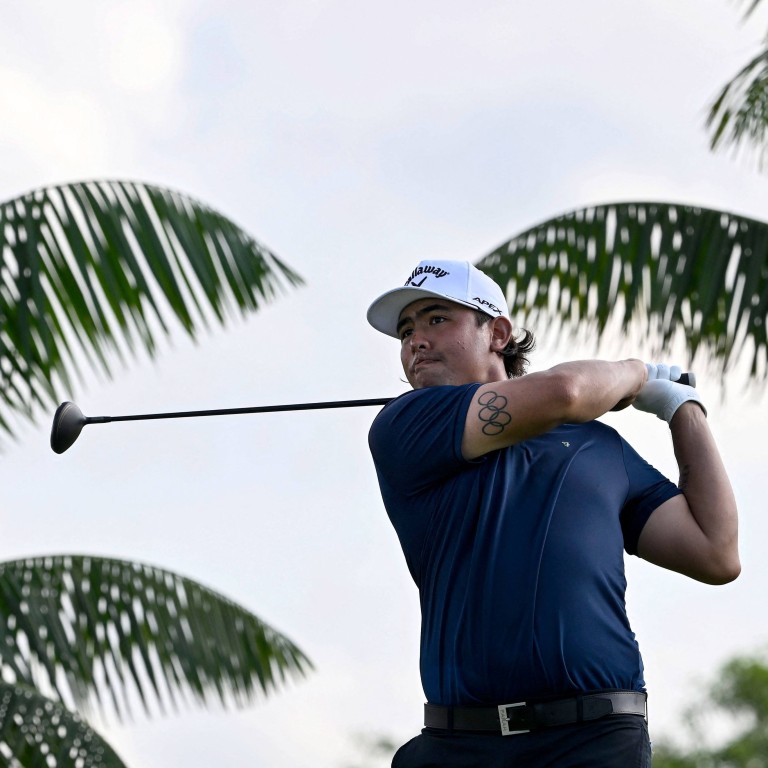 Asian Tour: Malaysia's Gavin Green takes the lead at International Series Singapore as Hong Kong's Taichi Kho stumbles
Green continues to show he's on the comeback trail after shooting a seven-under 65 on day two at Tanah Merah Country Club
The 2017 Asian Tour Order of Merit champion leads by three shots from Thailand's Phachara Khongwatmai, who shot a 66.
Malaysia's Gavin Green continued to show he is on the comeback trail after shooting a 7-under 65 to take the lead on day two of the inaugural US$1.5 million International Series Singapore.
Green now leads by three from another of the region's finest young players, Phachara Khongwatmai of Thailand, who shot a 66. England's Steve Lewton holed his approach shot for an eagle on the par-five 18th to return a 68 and lie two strokes further back.
Green, the 2017 Asian Tour Order of Merit champion, has struggled with his game over the past few seasons but appears to be back on track after two brilliant days on the demanding Tampines Course at Tanah Merah Country Club.
"It's a great feeling being back in contention again, it's just that it's so hot I can't even think about it," he said.
"I was counting down the holes, two more holes, one more hole, so hot. I'm not thinking about that past, I'm not looking at leader boards, I'm just doing my thing."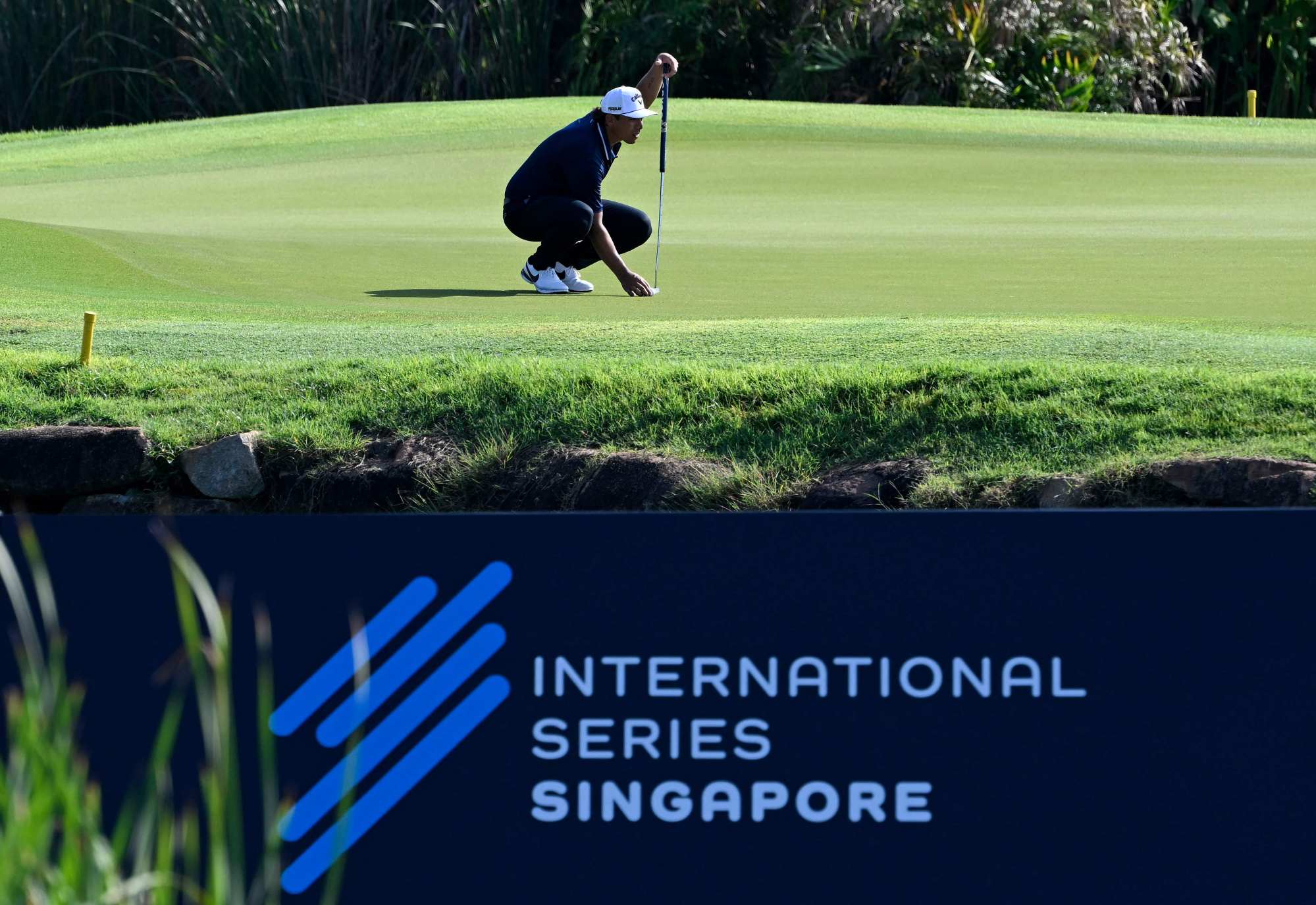 Four birdies on the front nine and three on the back saw him break away from the field and revive memories of past performances when he was at his peak.
Phachara also toured the layout bogey free to put himself in position, like Green, to try and win his second Asian Tour title.
"I'm very happy with six under today. I had good iron shots but missed a couple of putts," the Thai star said.
"It's important for me because I have a chance to play more LIV events. If I play well this week, and next week, it's gonna be very good for me. I'm really excited to play. I just need to stick to the game plan."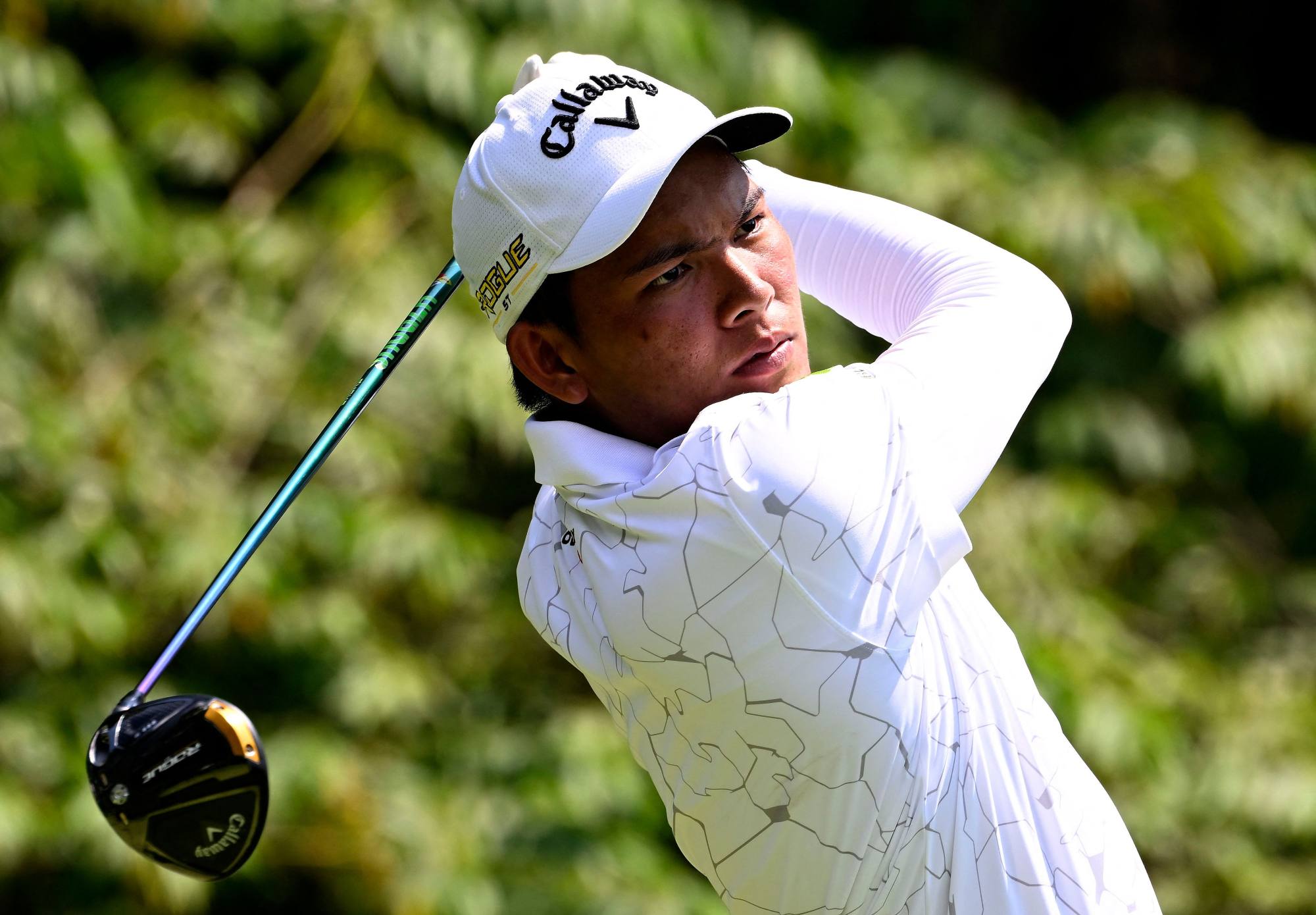 Lewton's lunch would have tasted that much better after he holed out from 91 yards on 18.
"Yeah, I had 91 yards to the flag into a bit of wind," he said. "I was going to change clubs but didn't, because I was like, I'll just fly the ball behind it and hopefully use the slope. And it just came off the slope with a bit of spin and went in, so you need a bit of luck."
Pre-tournament favourite Patrick Reed bounced back from his opening 73 with a 68 and is three under. Hong Kong's Taichi Kho is two-under 71.
"I just put the ball in position on a lot of holes, especially early on but I didn't make any putts – just burned the edges and when you are doing that around here it is hard to shoot low," said the American Reed, the 2018 Masters champion.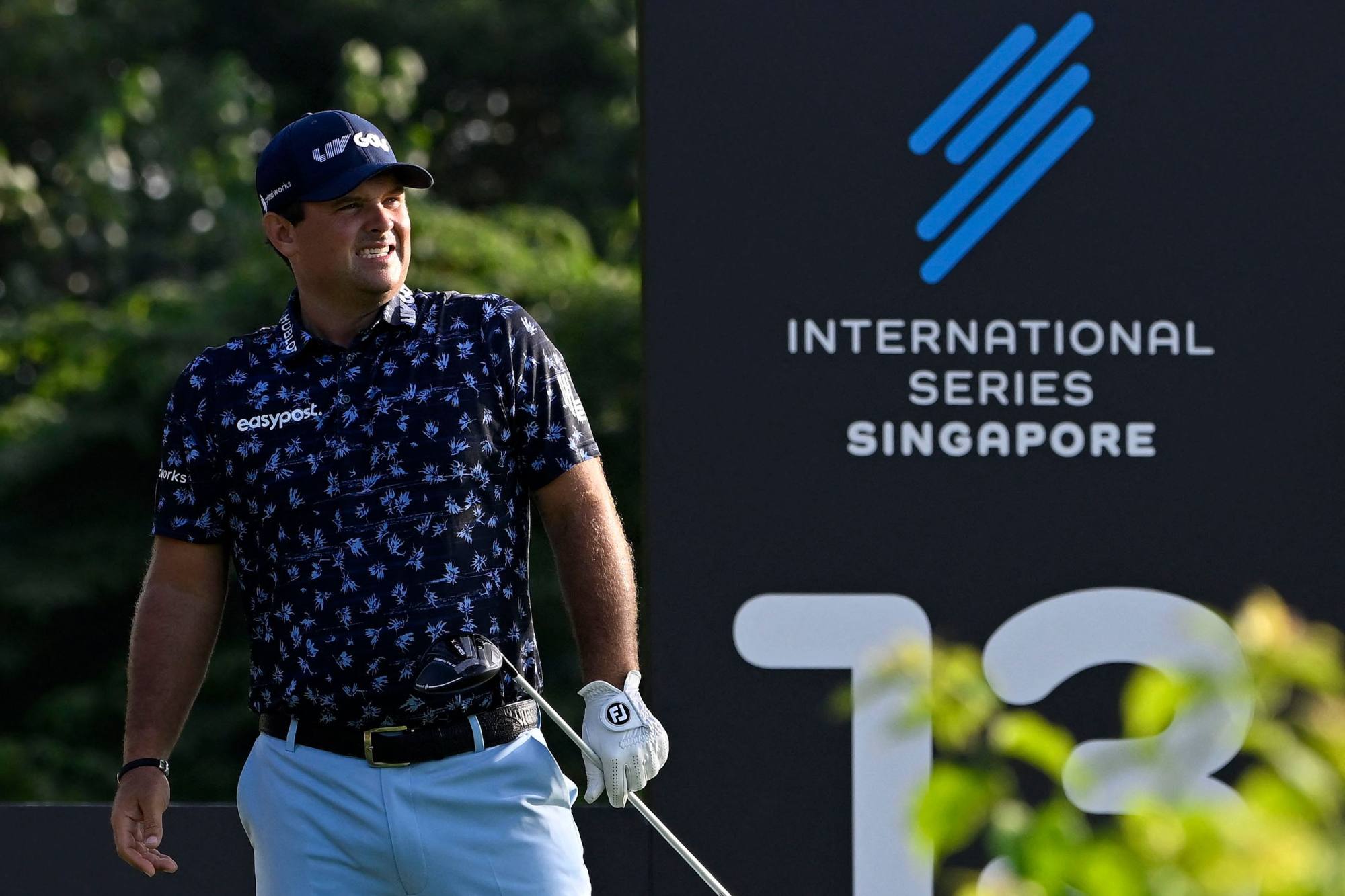 "I definitely need to shoot a really low one tomorrow. I feel I'm doing what I'm supposed to from tee to green, but I need to capitalise on a couple of par fives and holes like eight and nine here. And I need the ball to go in with putts.
"I feel like I'm hitting a lot of good putts. My speed was decent today, and yesterday it was actually great, but it's one of those days that instead of the ball going in, it's lipping out and burning edges.
"If I can get the putter going early on, and hopefully get the momentum going then there's no reason I can't shoot a mid- to low-60s round and have a chance to hopefully have to shoot another in the mid- to low-60s to have a chance."
Singapore amateur James Leow, who attends Arizona State University, came in with an impressive 67 to move to three under and lead the local challenge.