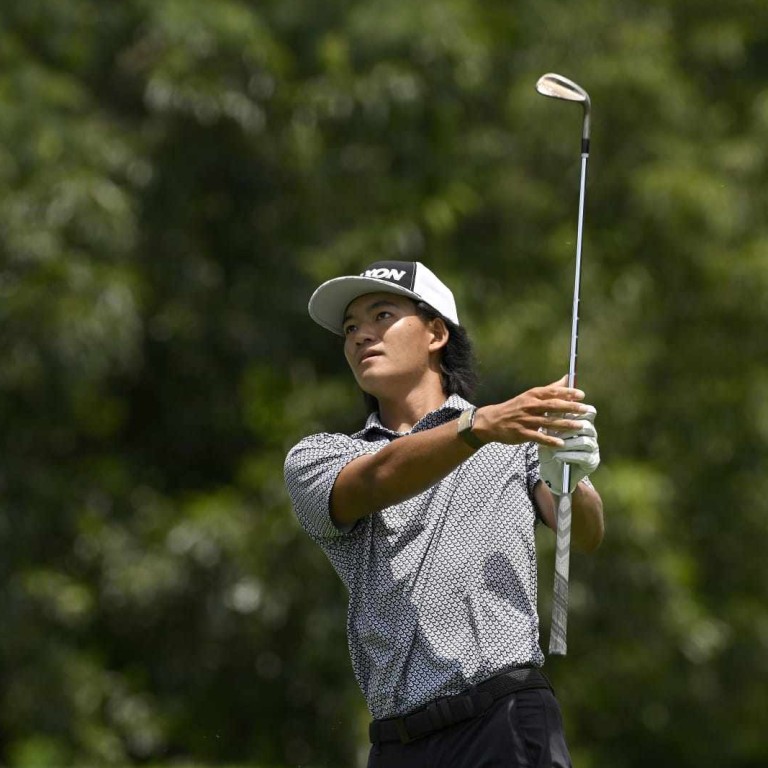 Hong Kong's Taichi Kho 'learned so much' from Asian Tour stint – 'it's good to know I can compete at this level'
Kho, 22, signs off with an even-par 71 on Jeju Island, and now turns his attention to World Amateur Team Championships in Paris
Emerging South Korean star Taehoon Ok holes birdie putt on last to beat his famous compatriot Bio Kim to the title
Taichi Kho closed out his campaign at the Asian Tour's International Series Korea on Sunday with an even-par 71 that left the Hong Kong National Team player on five-under for the tournament at the Lotte Skyhill Country Club on Jeju Island.
There had been a run of three birdies across six holes midway through the round to see Kho climb the leader board. But he gave shots back from 12 to 14 before a birdie on the 18th saw him sign for a 279 (73-66-69-71) and a share of 38th.
The US$1.5 million tournament was won by South Korea's Taehoon Ok with a 15-under-par total of 269 (68-64-69-68).
Kho now turns his attention to the 2022 World Amateur Team Championships – with the men's Eisenhower Trophy being held just outside Paris from August 31 to September 3 – after three tournaments in a row with the pros on the Asian Tour.
Sunday's round capped off a whirlwind trip that started with the Mandiri Indonesia Open before taking in the International Series Singapore earlier this month, with plenty of valuable knowledge and experience gained.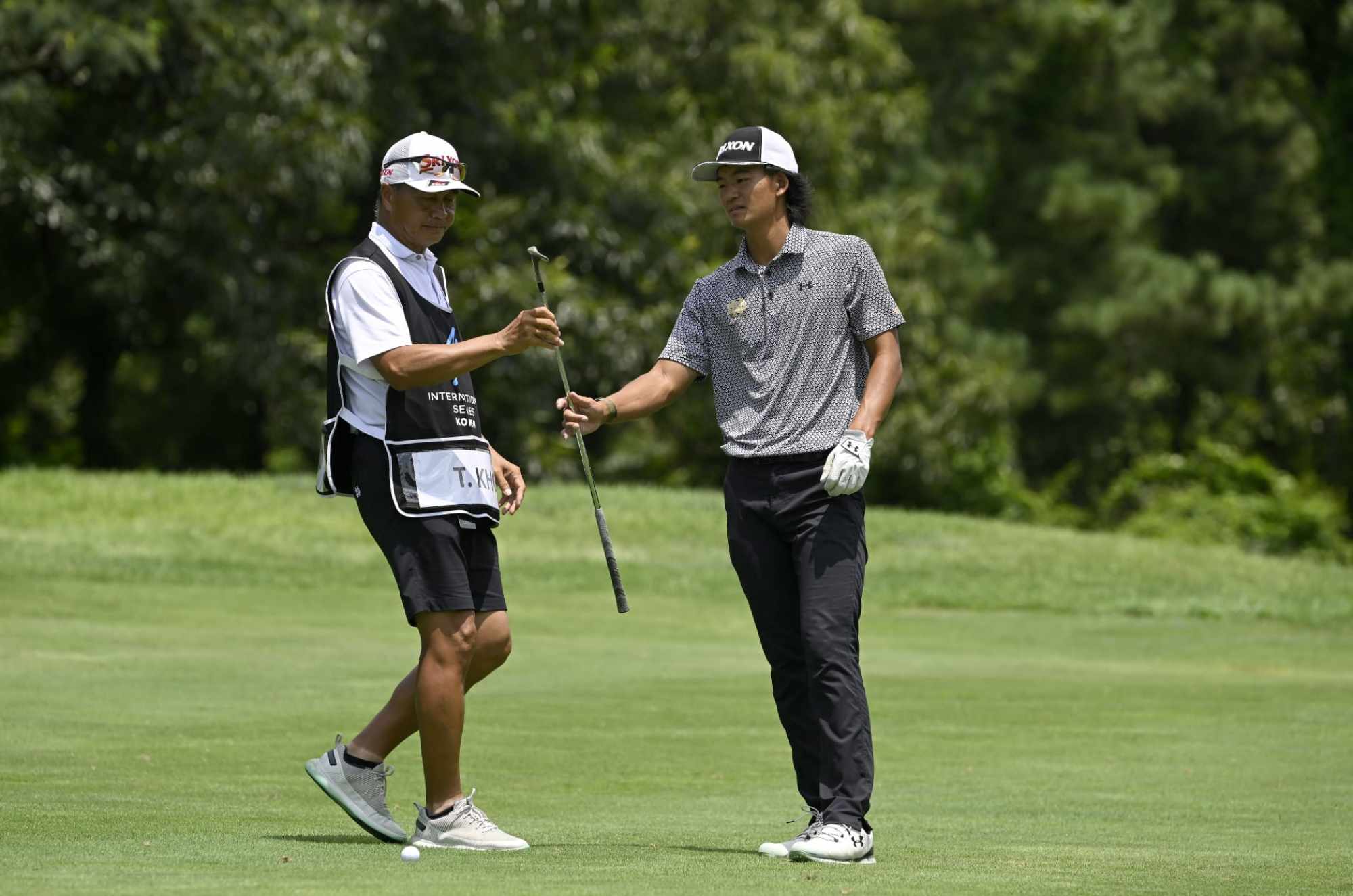 "I naively thought I would know how to handle it with a lot of travel, because in amateur golf you get back-to -back weeks as well," Kho said. "But this was a completely new experience, it was very humbling just to learn how to physically manage yourself and psychologically manage yourself.
"It was a real challenge and I felt like I had to learn it the tough way sometimes, but I wouldn't change anything about my experience.
"It's good to know I can compete at this level, and it's good to know that even without my absolute best, I'm still competitive. But also, there's a lot of learning.
"I feel like every time I play a practice round with a tour member, or an actual round, I just learned so much from them to see how they compete. So yeah, I would say I'm just happy that I learned so much."
Kho endured a rough back nine at Lotte Skyhill Country Club on Jeju Island, but said it was. part of the learning experience.
"It was a good challenge," he said. "I felt like I actually played pretty well, I just got off to a stretch where I feel like I could have trusted my shots a little better. So, not the shots I wanted to hit.
"I think the biggest part is just being in a position where I could make a run on the back nine again, and I know next time I'm in that position I'll handle it better."
Emerging Korean star Ok holed a clutch five-foot birdie putt on the last to beat his famous compatriot Bio Kim by one on Sunday, and land the International Series Korea title.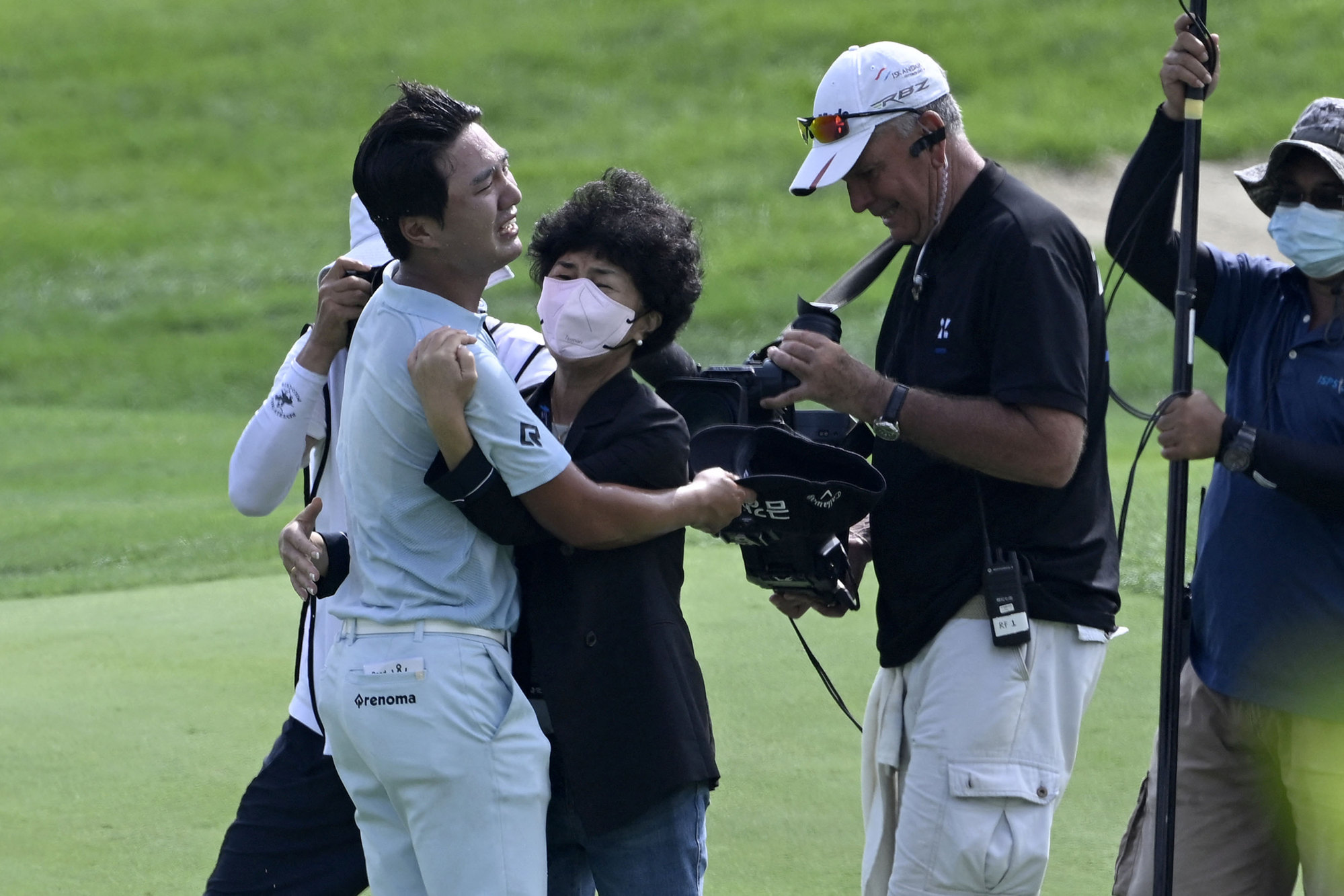 After a fierce battle down the stretch, Ok prevailed after carding a three-under-par 68. Bio also came in with a 68.
American Trevor Simsby fired a 67 for sole possession of third, one stroke further back.
It's the first time that Ok has triumphed in his five-year professional career, and he was made to work right to the very end to secure it.
He started the day with a one-shot advantage and after making three birdies in a row from the 11th he had a two-shot lead and appeared on course for a comfortable victory.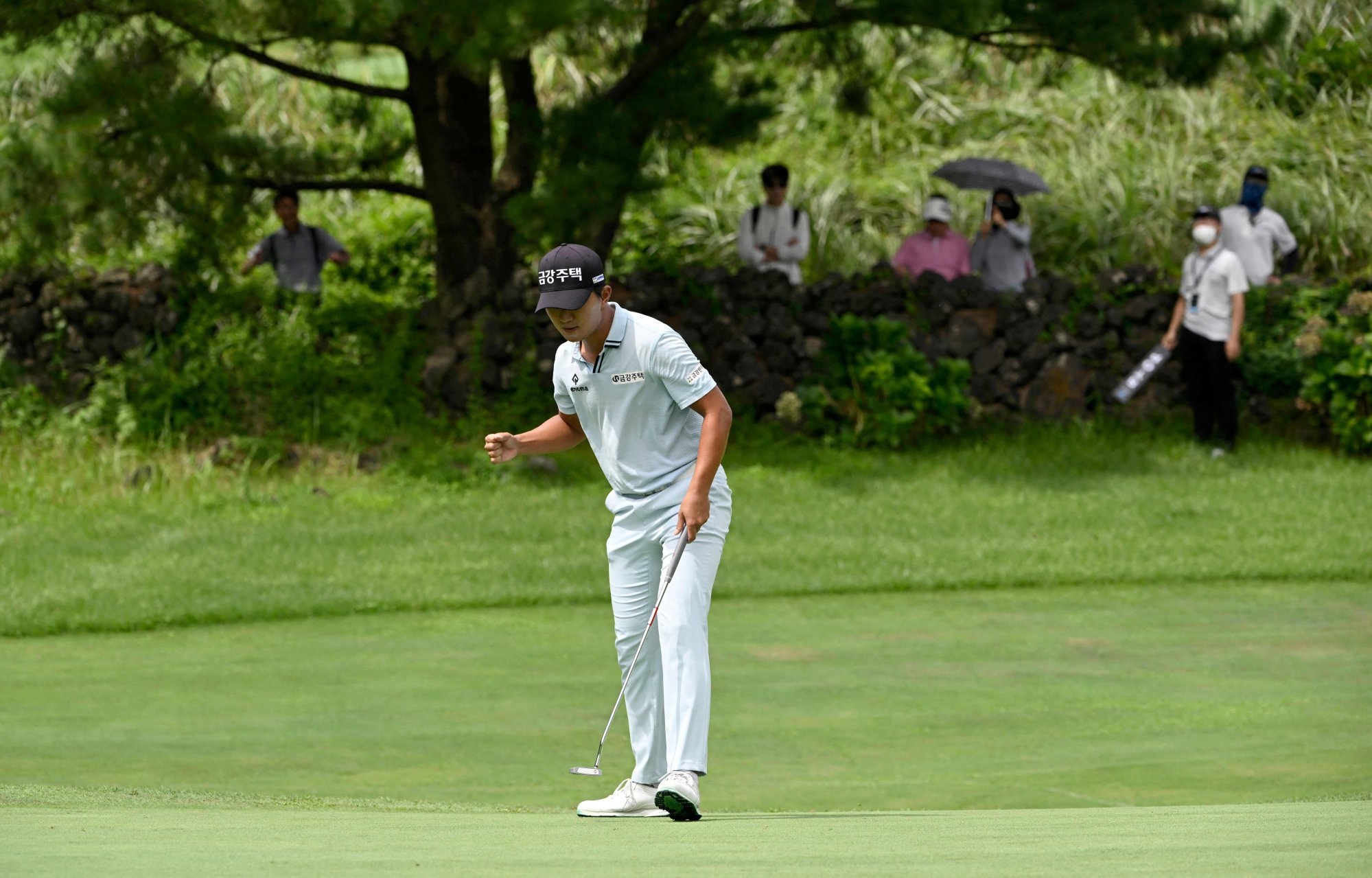 However, moments after he missed 15-foot par putt on the par-three 17th, Bio, playing in the group ahead, holed a six-foot birdie putt on 18 to tie the lead on 14 under.
With a sudden-death play-off looking a strong possibility, Ok bravely responded by hitting a masterful third shot close in before confidently holing out for a life-changing victory, which also earned him a cheque for US$270,000.
"I asked my caddie on 17 if he really thought I can birdie 18 and he said, 'go for it'," said the 23 year old. "I have learned a lot by playing in the final pairings recently so that really helped."
Korean Yunseok Gang came in with a 66, to finish fourth, while India's Gaganjeet Bhullar, carded a 67, to take fifth.
Wooyoung Cho, the country's top amateur who fired a stunning 61 on day three, signed off with a 72 to tie for seventh.