PGA Tour
Get more with myNEWS
A personalised news feed of stories that matter to you
Learn more
Fortinet Championship: Carl Yuan becomes third Chinese golfer to compete on PGA Tour
Yuan's arrival is the culmination of years of hard work and patience, and he is not planning on rushing his next move.
The 25-year-old targets a PGA Tour title and a top-30 spot within five years, but admits 'I may need some time to get adapted'
Carl Yuan will become only the third mainland Chinese golfer to compete on the PGA Tour when he tees off in the season-opening Fortinet Championship on Thursday – and he has already set his sights on being in the world's top 30.
The 25-year-old earned his spot after finishing second in the Korn Ferry Tour rankings, and will be joined for the 2022-23 season by compatriot Marty Dou Zecheng, who returns for a second crack at the main tour after a low-key debut in 2018.
Yuan's arrival is the culmination of years of hard work and patience, and he is not planning on rushing his next move.
"I hope I can have a PGA Tour title within five years, and be in the world top 30," he said. "The PGA Tour is a new platform, and I may need some time to get adapted."
Yuan's involvement in the sport was largely down to the influence of his father, a businessman in the shipping trade where Dalian is known as a port city in northeast China.
At age seven, Yuan tagged along when his father, Dahai Yuan, played casual rounds with friends, and the older Yuan conceded he did not see any inclination his only child would one day become a professional athlete.
"He was so curious about the golf course, and my friends and I playing golf," Dahai said. "He was running everywhere and when he got tired, he would lie on my golf bag. He was so small and skinny at that time, and my caddie would drag the golf bag and him along for 18 holes.
"We let him try golf as one of his activities which included ping pong and football. Carl was not outstanding compared to the other kids at that time. But he practised hard according to his own rhythm. He really likes and enjoys golf."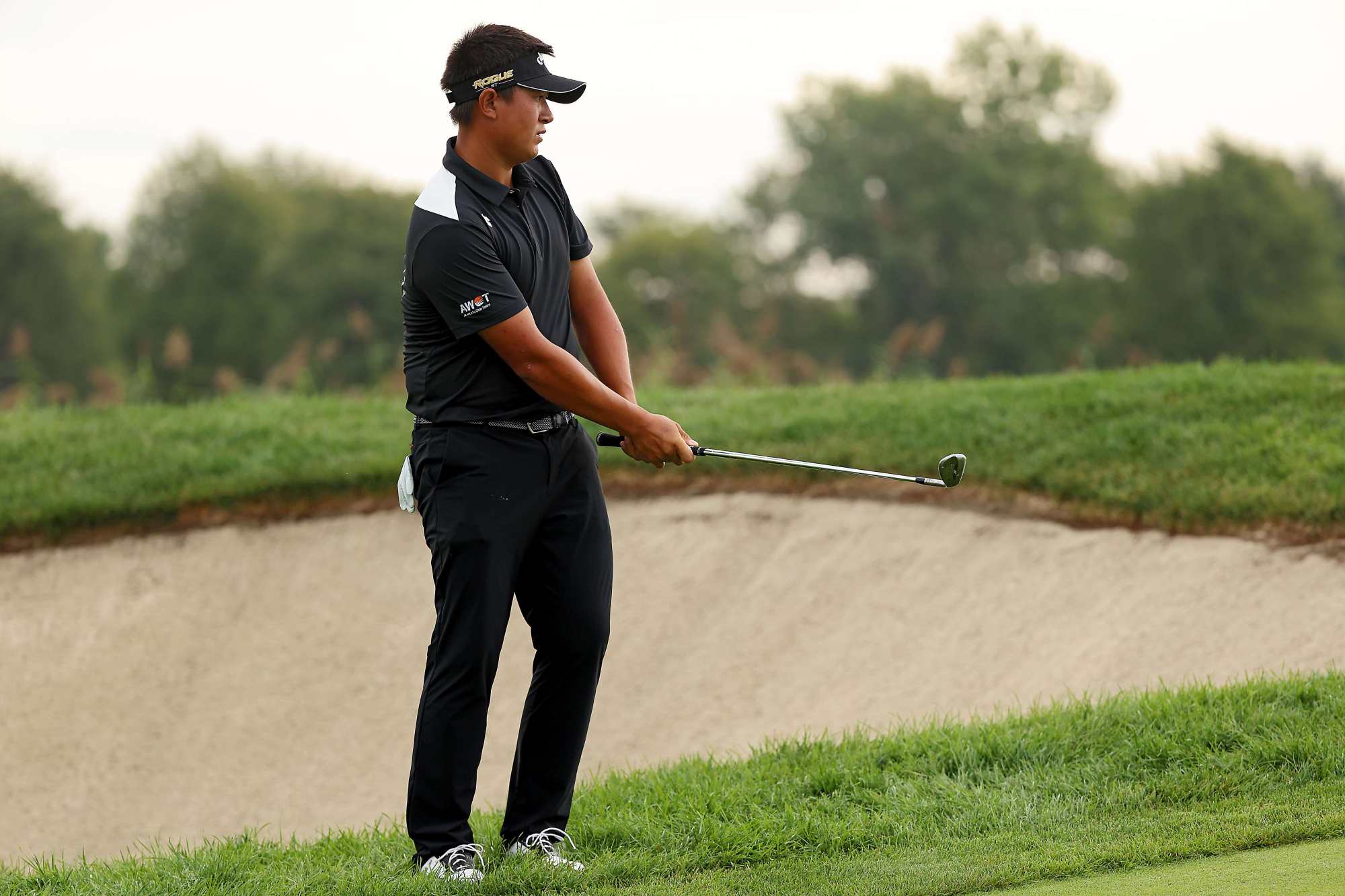 Yuan's rapid development was in large part because of his parents' decision to send him to Florida to study and pursue his golf dreams when he was 14.
There were challenges growing up in a new environment thousands of miles away from home, including the language barrier, but Yuan thrived and showed maturity beyond his years.
His mother, Li Xiaohu, recalled the drive her son showed from a very young age.
"At that time, Carl was just taller than a golf club," she said. "Later we bought him a kid's 7-iron and sometimes, he can hit between 600 to 800 balls. He told me the sound of the golf club hitting the ball is the most beautiful sound in the world.
"Carl never lost this passion, never gave up. He told his teacher in elementary school – he wanted to drop some classes in the afternoon to practice his golf. Both the school and us supported him."
Yuan spent three years at the University of Washington which proved to be life-changing, both from a personal and professional standpoint.
Aside from reinforcing his calling to make golf a career, he also met his wife, Cathy Luo, who is also a professional golfer. They have since set up base in Jacksonville, Florida and are widely regarded as a dream couple by Chinese media.
"I have my wife accompanying me for tournaments, and I discuss golf all the time with my wife. We are a team," Yuan said.