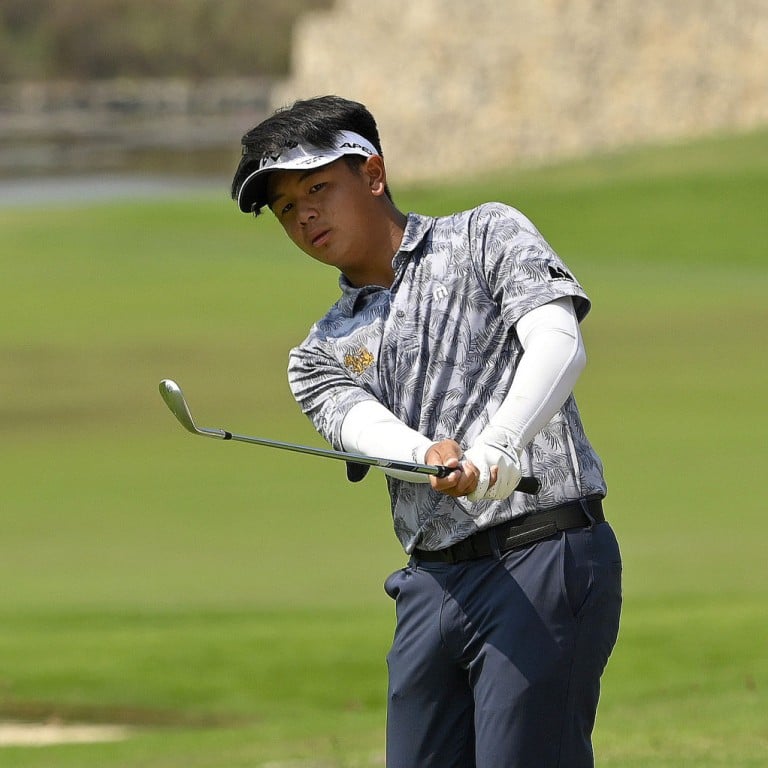 LIV Golf boss Greg Norman hails Thai teen star Ratchanon 'TK' Chantananuwat – 'trust me, this kid has got it'
The 15-year-old tees off at this week's Asia-Pacific Amateur Championship as red-hot favourite, after weeks of juggling school exams
Despite having no time to 'relax and watch YouTube', Ratchanon is 'very excited' about what's next – but has no plans to go pro just yet
Ratchanon "TK" Chantananuwat's preparation for this week's Asia-Pacific Amateur Championship in Thailand has been anything but normal.
The 15-year-old has been juggling a gruelling schedule of training, fitness work, and physiotherapy – in addition to a hefty school load that has included three science tests, an English test and exams in economics and physics.
On top of this are hours of extra tutoring to make up for the time he's lost at school while playing golf with some of the best in the world.
"To be completely honest, mentally it's not great," Ratchanon told the Post. "I like it, I don't dislike it, but it does get very busy.
"I had two weeks where I needed to prepare for the most important golf tournament of my life … I don't even have time to relax and watch YouTube."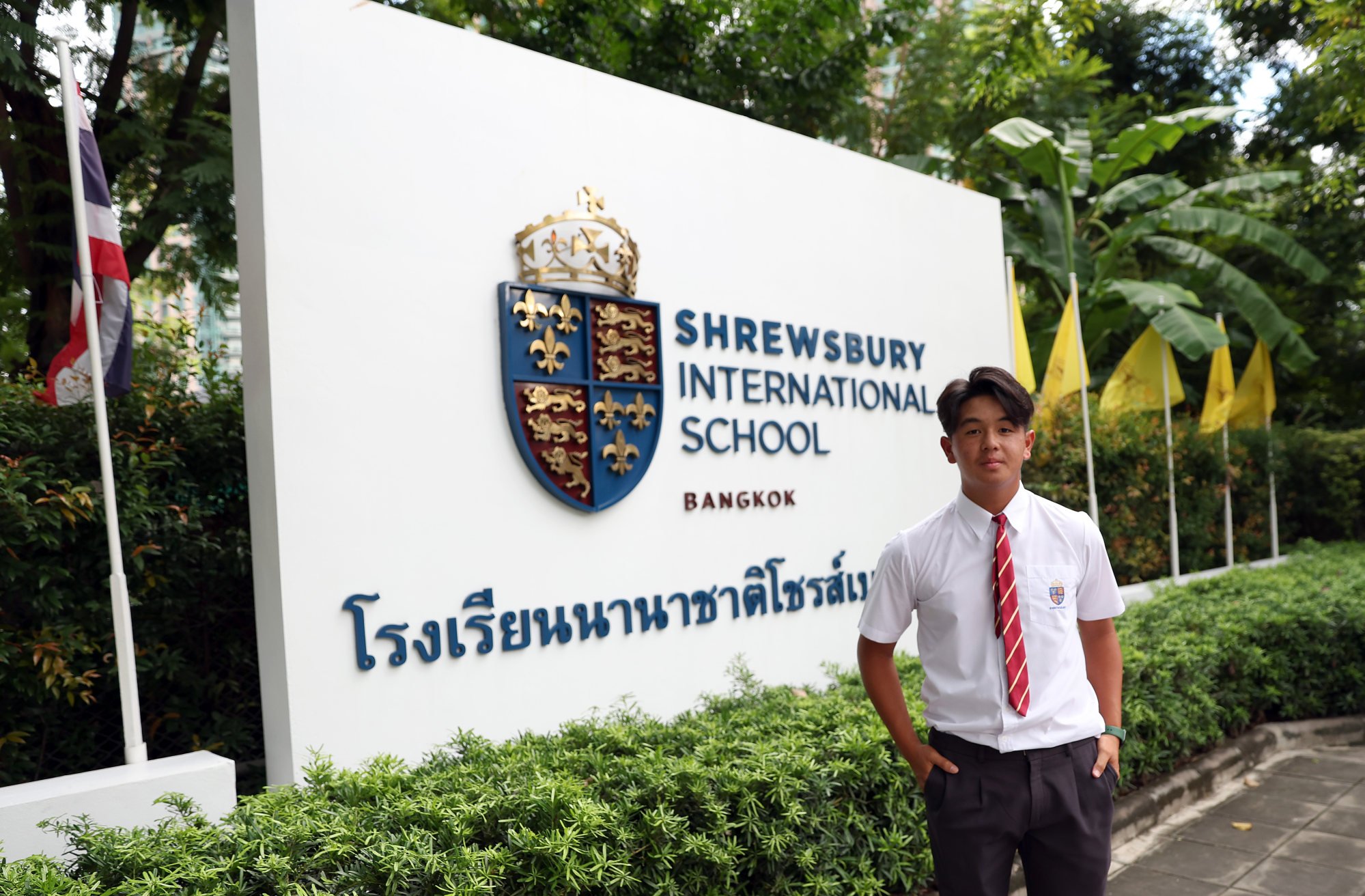 Such is the life of the amateur golf star, who in April became the youngest player ever to win on a professional tour when he claimed victory at the Asian Tour's Trust Golf Asian Mixed Cup.
His rapid rise has won him fans from across the golfing world, including six-time major winner Phil Mickelson and LIV Golf CEO Greg Norman, who declared himself "a big fan of TK" after their first phone call some 10 months ago.
"This is a kid who knows what he wants in life," Norman told the Post. "After our call I said to my team, 'we've gotta lock this kid up, we've got to get him on board because he's 15 now, but can you imagine where he will be in 10 years … Oh my god'.
"I'm pretty good at spotting talent, and trust me, this kid has got it. If I can give him an opportunity to play golf, I'm going to give it to him."
TK will be part of a growing group of young hopefuls at this week's amateur tournament, played at the Amata Spring Country Club in Thailand from October 27 to 30, including Hong Kong's Taichi Kho and Singaporean stand-out James Leow.
Since winning the Trust Golf Asian Mixed Cup, Ratchanon said the level of attention on his game – and personal life – has intensified, but has not come as a sudden shock.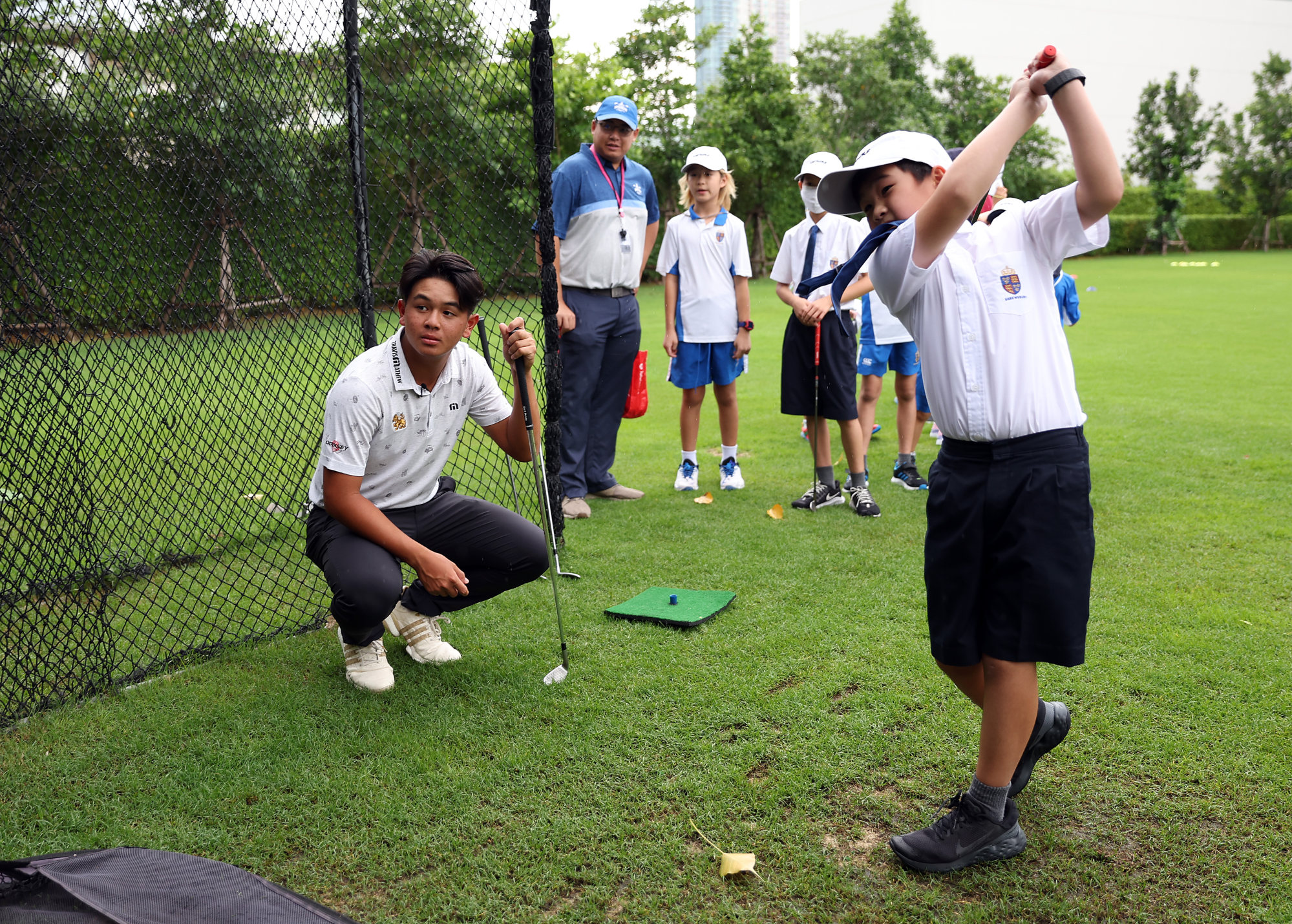 "I think my dad has been planning this probably before I was even born," he said.
"When I was five, I was playing with eight year olds. When I was eight, I was playing with 13 year olds. When I was 10, I was playing with 18 year olds.
"It's been a long journey, but I'm super excited."
Ratchanon still has a dream to move on to university and study physics, even while travelling the world with the best players on tour.
"A lot of players I've talked to about this say that going to university was the best thing they have ever done – and not going to university was the biggest regret they've had," he said.
"I mean, I've given up a big part of my life already. I'm giving up my life completely from now on, so at the very least I want that university life."
And as for going pro, Ratchanon said there is "absolutely no rush".
"World ranking points are literally the only thing I'm playing for," he said. "That's the only thing that motivates me other than winning. As an amateur I don't get anything – I don't get money – so the only thing I want is world ranking points."