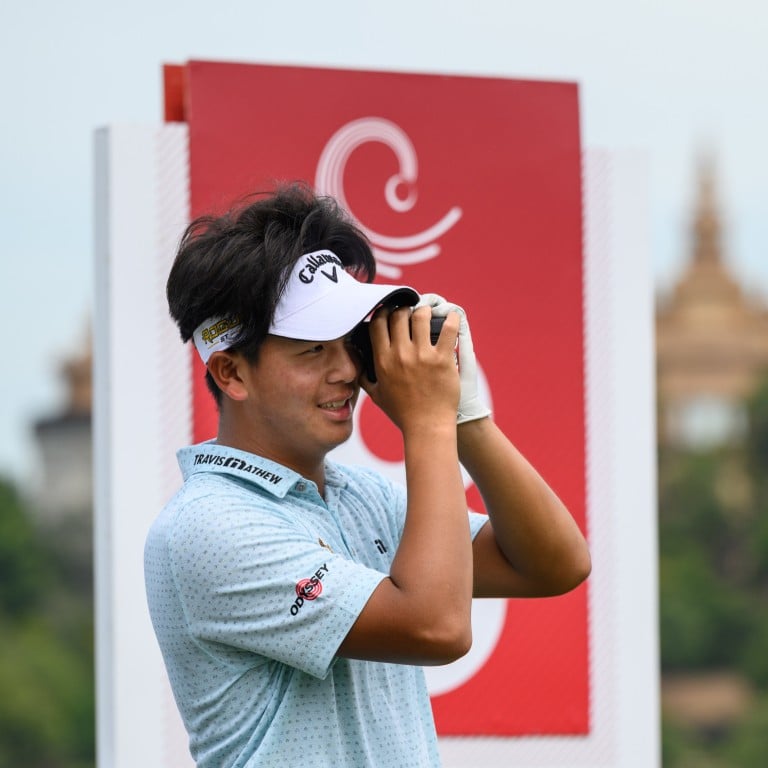 Asia-Pacific Amateur Championship: Thai teen Ratchanon shakes off favourite tag, as Taichi Kho leads Hong Kong charge
Ratchanon 'TK' Chantananuwat, 15, ranked highest among those involved in Bangkok, but says 'I think we're all level here'
Kho insists he's 'just appreciating the opportunity this week' but will be looking to go one better on runners-up finish in 2021
No one, it seems, wants the mantle of pre-tournament favourite at the Asia-Pacific Amateur Championship this week in Thailand – not the local teenage star, not last year's runner-up, and not this year's US Junior champion.
The home nation's Ratchanon "TK" Chantananuwat is ranked highest in the world among those involved at Amata Spring Country Club, but on Wednesday, after a final practice round where he holed a 187-yard 5-iron on 18, he said that did not necessarily mean anything.
At 15 years old, Ratchanon is learning about expectation and pressure, his recent economics exam involved a "whole other level" of stress. But favourite?
"The talent level here is amazing," he said. "To be quiet honest with you, maybe sometimes the rankings don't reflect that. I think we're all level, everyone has a chance to win.
"I'm just trying not to think of that, and not put pressure on myself at all."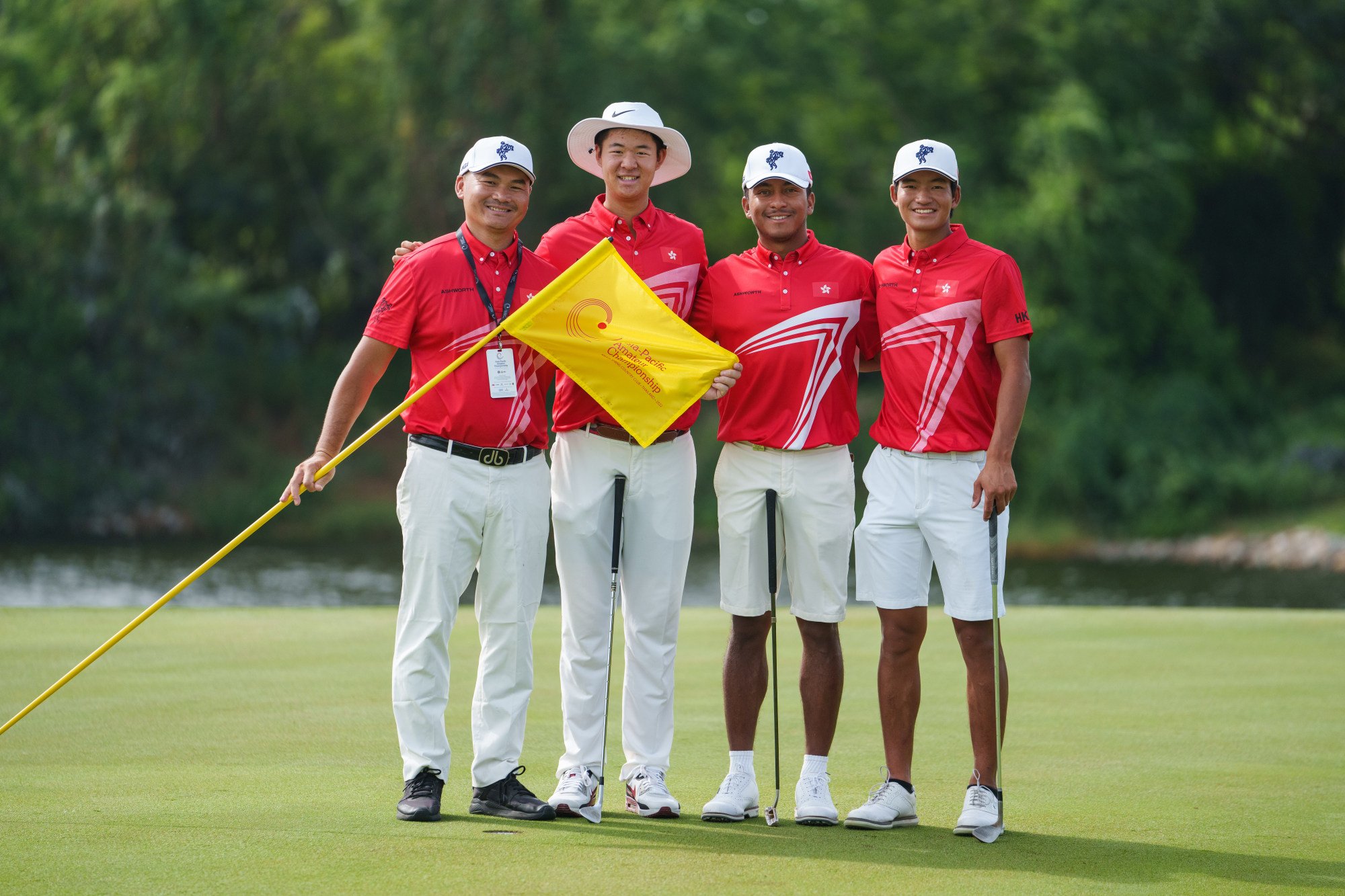 Denying the favourites tag is nothing new of course in golf, or any other sport – there is enough pressure to perform without it. And while players occasionally embrace the moniker, the most repeated response when asked on Wednesday involved phrases about "just focusing on this week" and "looking to have fun".
Hong Kong's Taichi Kho could reasonably be expected to hold the title, given his performance last year when he lost in a play-off to Japan's Keita Nakajima, and solid showings in several Asian Tour events this summer.
But while acknowledging that his experience in Amata City was different to how he had prepared for the event in Dubai last December, when he was able to fly under the radar to a certain extent, even Kho talked about just "appreciating the opportunity this week".
That does not mean he has not embraced it, or the challenges it presents, which in Nakajima's absence meant giving the toast at the opening ceremony on Wednesday evening.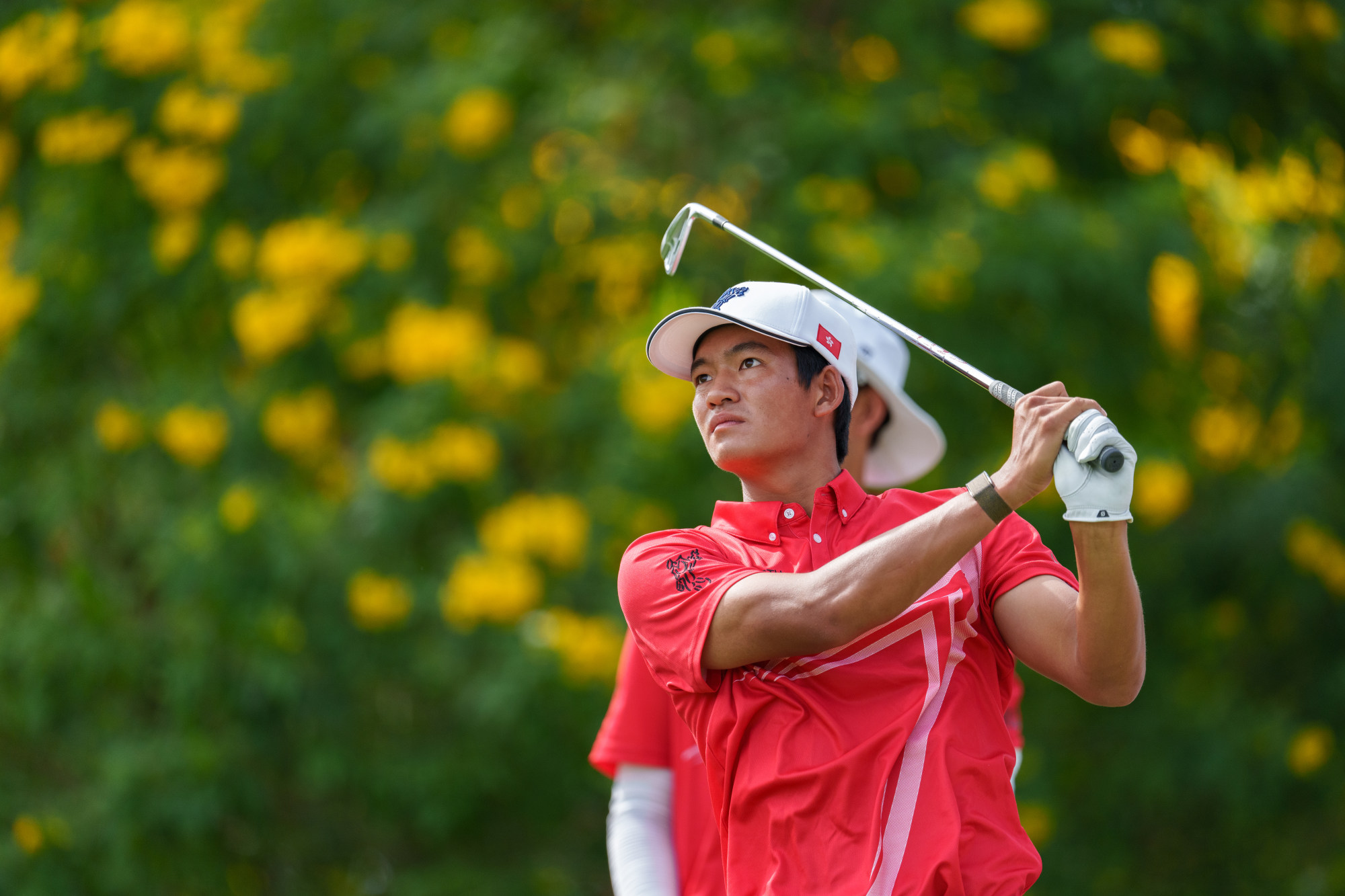 For Kho, this type of demand and need for "mental separation" between duties on the course and off it, is exactly what he wants to experience as part of life as a professional.
"I don't want to say it's practice, but it's definitely preparing me for what's coming up in the future," Kho said. "There's only one of these a year, and the production is pretty big on these – it's kind of away from the regular routine of the tournaments that I play in.
"It's a challenge to take it for what it is, to enjoy the week, appreciate the opportunity and really embrace it, but not take away from the ritual of practice, because at the end of the day we are here to win a golf tournament."
Other players to watch when the first round begins on Thursday include China's Wenyi Ding, the reigning US Junior Amateur Champion, and Australia's Connor McKinney. Neither wanted the title of favourite either.
Kho begins his attempt to go one better at 7.25am (local time) on Thursday, when he tees off alongside Singapore's James Leow and Malaysia's Khavish Varadan in the first round.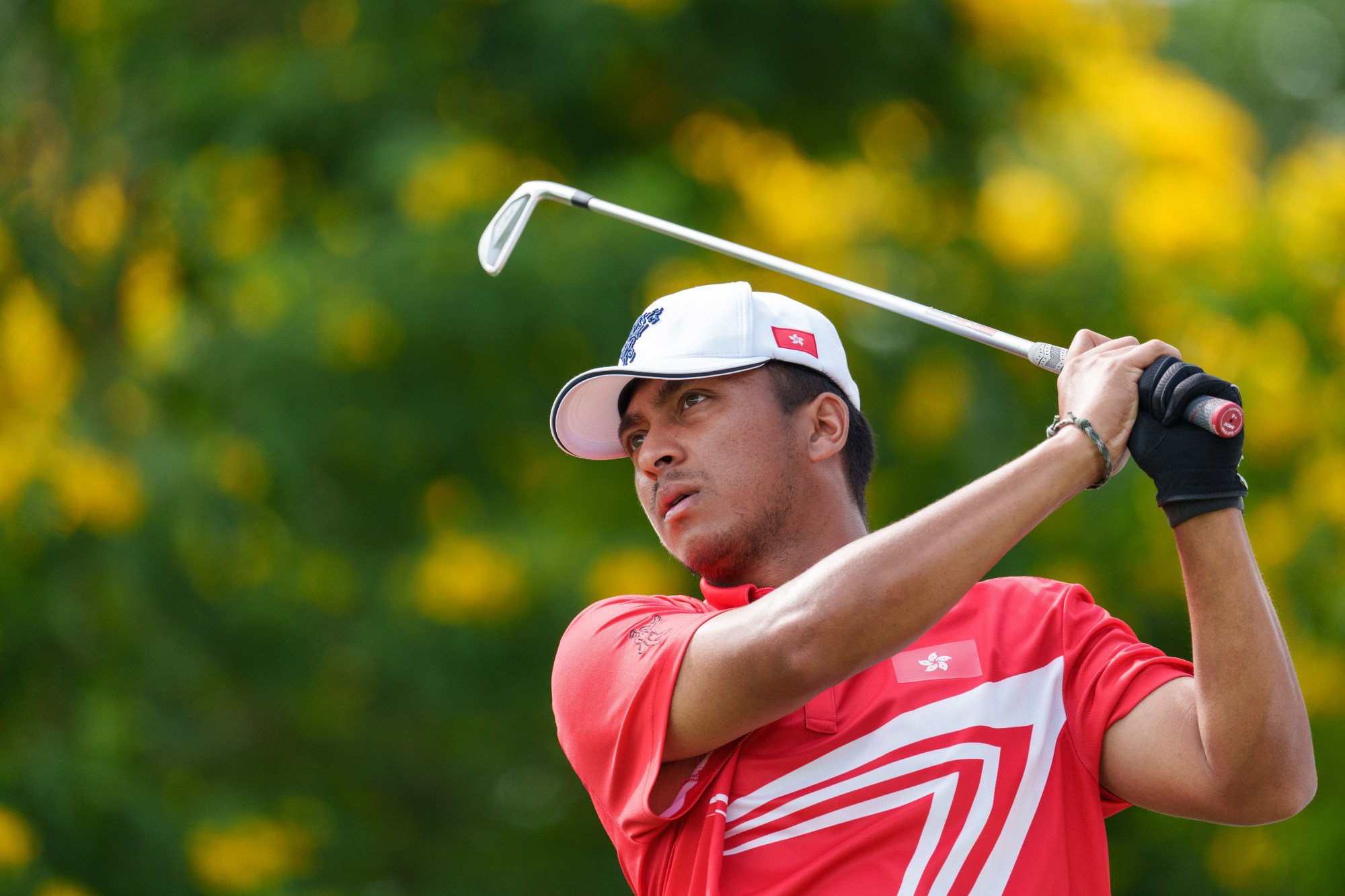 Hong Kong teammates Leon D'Souza (7.59am) and Alexander Yang (7.03am) also have early start times, and D'Souza said he felt the 7,502-yard course was suited to his game.
"It feels good this week," D'Souza said. "The preparation has gone well, the course is long, which I feel suits me, and mentally I'm in a pretty good place."
Yang, meanwhile, who finished 13th in Dubai, will have to overcome some serious jet lag, and a journey to Thailand that started in Atlanta and took in stops in San Francisco, Los Angeles and Tokyo before he arrived in Bangkok early on Wednesday morning.
Hours later Yang was out taking his one and only look at the course before the tournament gets under way, and like others pinpointed the rough, and the length, as challenging.
"The rough is pretty tough, it's hard to hit the green once you're in there," he said. "There are a few long holes – hole 8 [236 yards] is a long par-3 and a few of the par-4s are almost 500 yards and there's no roll."