Asia-Pacific Amateur Championship: China's Bo Jin leads while Thai teen star Ratchanon settles for 'disappointing' 67
Oklahoma State student shoots opening seven-under 65 to grab a two-shot lead in Thailand
Hong Kong contingent of Taichi Kho, Alexander Yang and Leon D'Souza all fail to break par
China's Bo Jin shot an opening seven-under 65 to grab a two-shot lead at the Asia-Pacific Amateur Championship in Thailand on Thursday, while local star Ratchanon "TK" Chantananuwat settled for a "disappointing" 67.
Jin, who finished third last year in Dubai after leading for much of the tournament, recovered from a bogey at the first to have a day where he "did everything well".
The Oklahoma State student said it was "hard not to be pleased" with his round, and called his birdie on the second and chip-in for birdie on the par-5 15th the highlights of the day.
"My putting was disappointing," the 15-year-old said. "I hit so many good iron shots today, I just didn't make any putts."
Ratchanon, like Jin, has come into the week as one of the favourites and said even if his putts had dropped he wouldn't have put any daylight between himself and the rest of the field.
"You don't win on the first day," he said. "You don't win until the 72nd hole. I've learned that from personal experience. I tried to win on Saturday and it did not work out."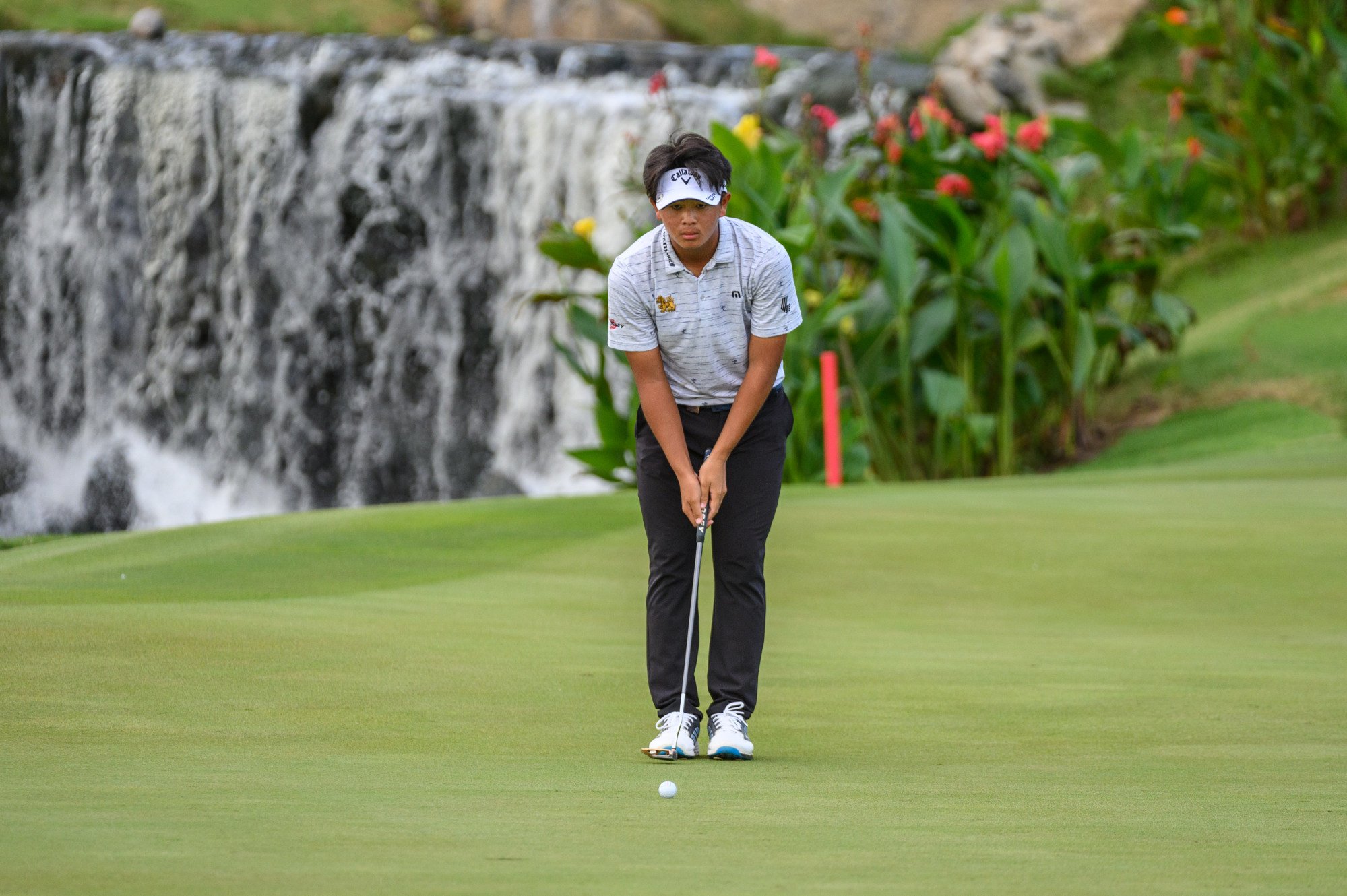 The teenager is not expecting to have everything his own way this week, and fully expects to struggle at some point.
"I can't expect to play this flawlessly tomorrow," he said. "I'll probably make a bogey or two, so I need to prepare myself for when it happens."
If, or when he does, it won't be for a lack of practice, Ratchanon planned to hit "300 putts tonight" to fix what had gone wrong.
While the teen's disappointment was relative, that felt by the Hong Kong contingent was all too real, with Taichi Kho, Alexander Yang and Leon D'Souza, who all started on the 10th, failing to break par.
Of the three, Kho's collapse from four-under to two-over in the space of three of his closing four holes was the most striking.
"It was a little unfortunate coming down the stretch," the 21-year-old said. "I played well for most of the day, but that's how golf goes sometimes. I really wish it didn't happen today, but that's how it is and I've just got to accept it.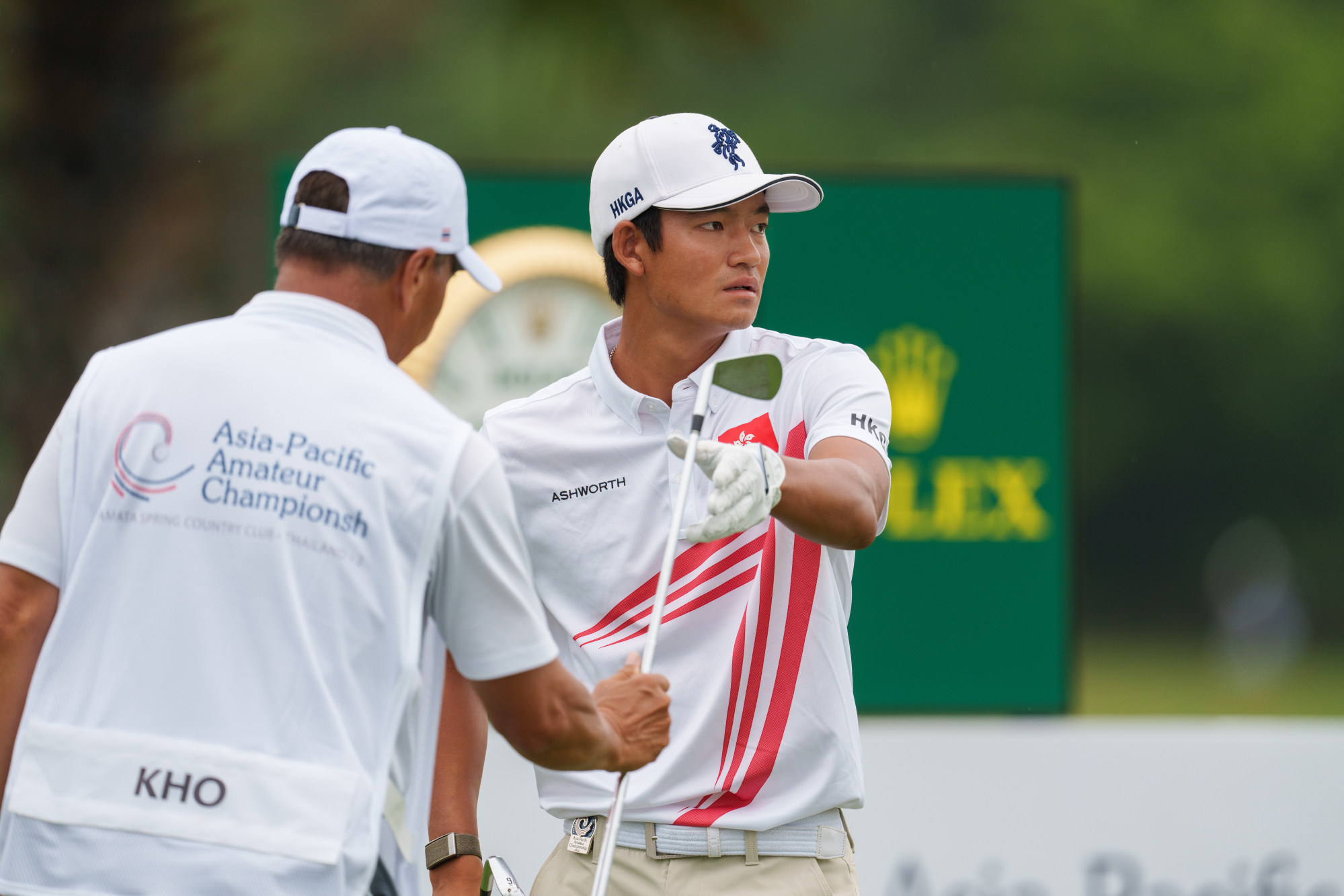 "I've got three more days of golf left, and from my experience last year I know a round of two-over isn't going to hurt me."
Yang also finished with a two-over 74, and said despite reaching the turn at two-under, he had battled the course all day, something that eventually caught up with him.
Like Kho, Yang had double-bogeys at seven and eight, but a birdie at nine, when he hit his approach to within four feet, at least saw him end the round on a high.
"I was kind of just scoring my way around, I wasn't hitting it great all day and it just came back to bite me on the two doubles; a water ball and the bushes," he said.
"But all in all, if I get the swing in order over the next few days I'll be good."
D'Souza's round was slightly more consistent in that bogeys were sprinkled liberally across the card, but an eagle at the par-5 second hinted at better days ahead.
"I just struggled with my control a bit today," D'Souza said. "It was a little windy and that didn't help."