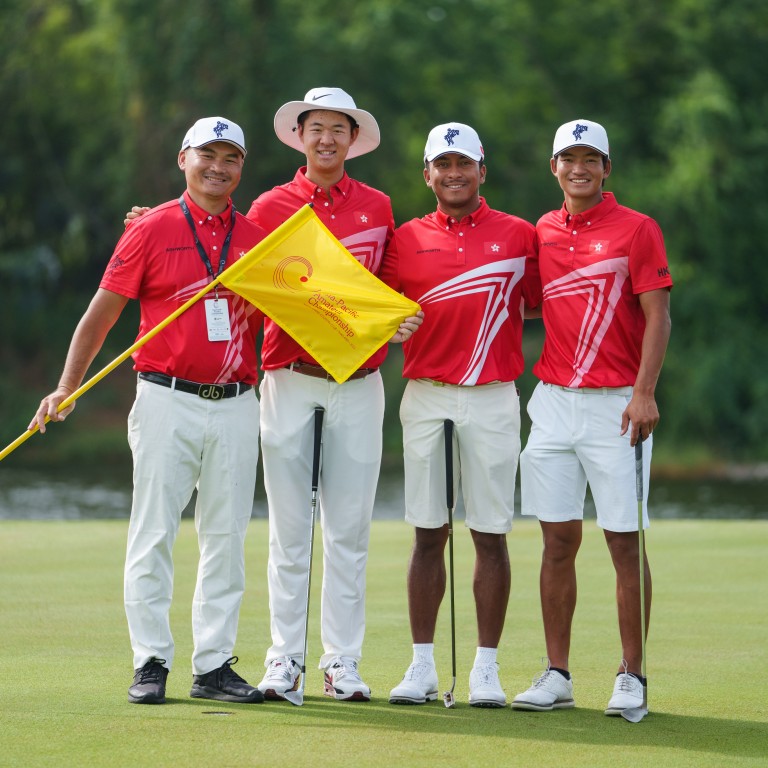 Asia-Pacific Amateur Championship: Hong Kong's Leon D'Souza, Taichi Kho relish 'next level' in pro ranks
D'Souza and Kho played the Asia-Pacific Amateur Championship for the final time this weekend as they look ahead to professional careers
'I feel like we're both ready for the next level, but it's going to take a lot to be successful,' Kho says
In many ways the amateur careers of Hong Kong's Leon D'Souza and Taichi Kho came full circle in Thailand this weekend.
The pair finished their respective final rounds at Amata Spring Country Club in the Asia-Pacific Amateur Championship within minutes of each other on the ninth green on Sunday, and then shared a moment Kho described as "bittersweet".
Both will turn professional at some point in the next 10 months, and their days of representing Hong Kong together will come to an end, some 13 years after they first started.
Kho and D'Souza have been doing this since they were nine years old, when they travelled to Bangkok to play in the True Visions International Junior Golf Championship.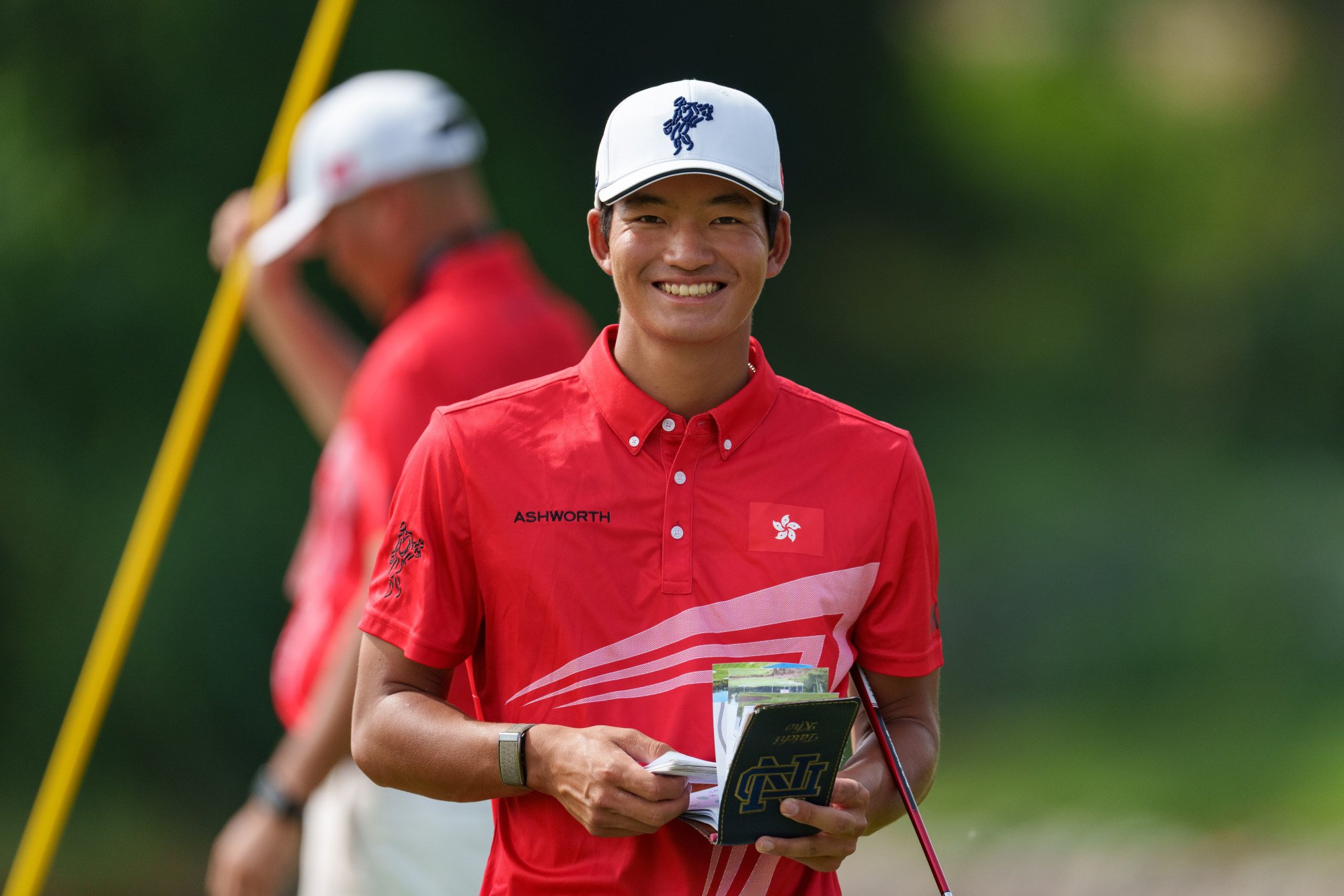 "Definitely bittersweet, thinking back on how far Leon and I have come," Kho said. "We started travelling together when we were nine, and just thinking about all the different places, different experiences we've been through.
"I think part of what makes these trips so memorable is the team aspect to it, because once you're out there as a professional it's just you, yourself and your caddie, pretty much."
The two Hongkongers are likely to take similar routes to the professional ranks, with the Asian Tour's Q-school featuring heavily in their plans. But they will play at least one more tournament together as amateurs, at the Australian Master of the Amateurs in January.
"I'm going to miss it," D'Souza said. "Once you turn pro it's a little different, but hopefully when these guys [Kho and Alexander Yang] turn pro too we'll be travelling together, and it'll be fun in that regard.
"But just playing for your country as an amateur, there's nothing like it. I guess you could say college events are a little similar, where you're playing for your team and you're pushing everyone on, and you're happy if the other guy does great.
"Pro golf, I'm excited to do that, but I'm also going to miss this."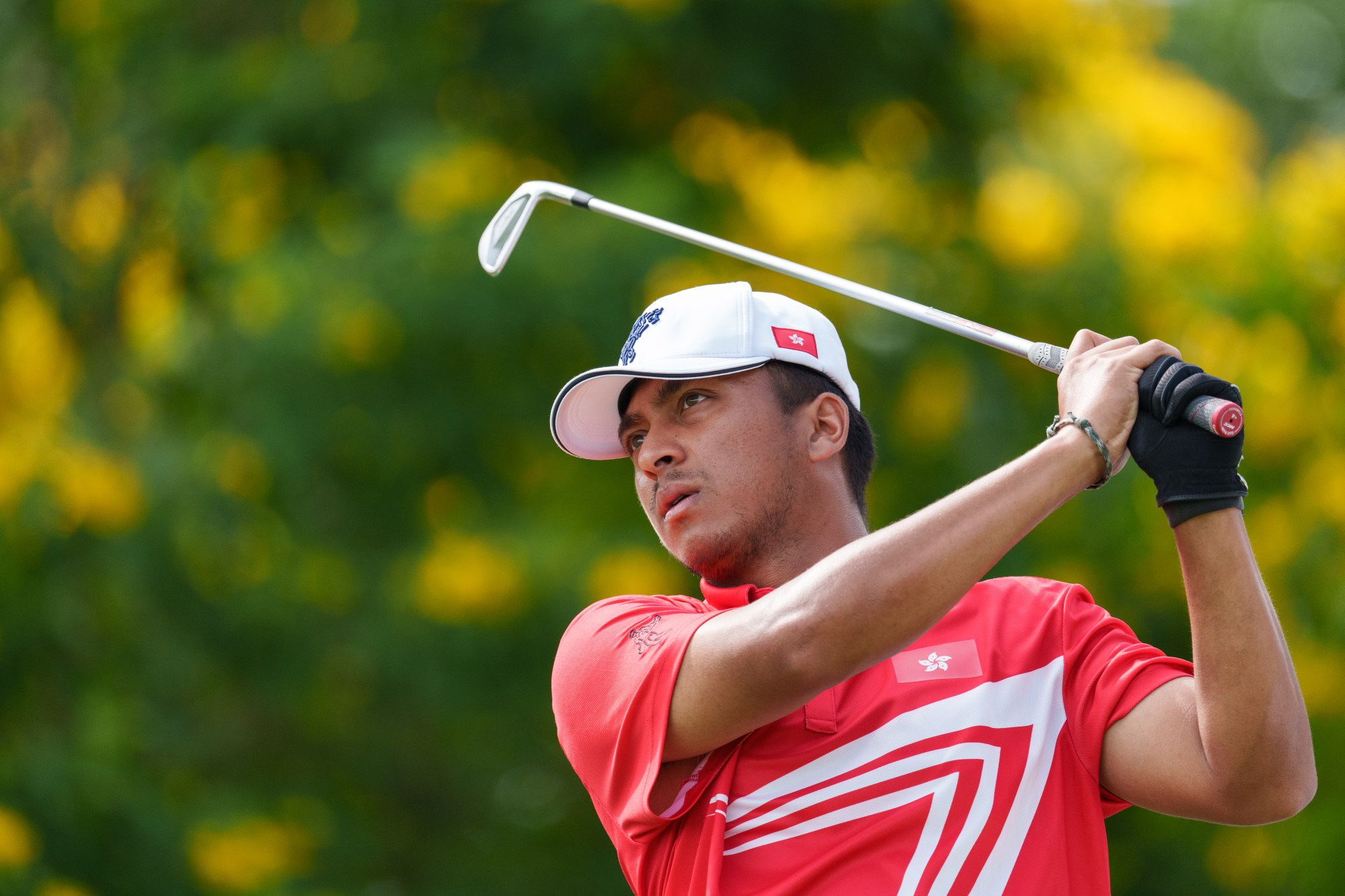 D'Souza's time representing Hong Kong is not over just yet. Having moved back to the city to prepare for the next stage of his career, he will be a member of the team that plays in the Nomura Cup in the Philippines in a fortnight.
For Kho, who is studying for a master's at Notre Dame, the realisation that he had played his last round at the championship didn't sink in until afterwards.
"I hadn't even thought about that, I feel like when you're in the tournament like that's all you're really focused on," he said. "But once you take a step back and get some perspective, it hits you."
Neither signed off in the way they would have liked, as too many costly errors over the course of the week left them well down a leader board they both expected to be nearer the top of than the bottom.
In the end, Harrison Crowe was the one delaying his plans to turn professional, with the Australian earning spots at next year's Masters and Open Championship with his win.
"Thinking about this week, there were a few challenges I faced, and I feel for a lot of it I wish I had handled those challenges better, so it kind of reminds me that sure, we've come a long way, but there's a long way to go," Kho said.
"I feel like we're both ready for the next level, but it's going to take a lot to be successful."