Singapore Classic: Hong Kong's Kho ready to grasp 'great opportunity' at DP World Tour event, knows tough times await
Taichi Kho is playing his first event as a professional golfer at Laguna National this week
The 22-year-old made the decision to leave the amateur ranks with a year full of tournaments ahead
Taichi Kho plays his first big tournament as a professional at this week's Singapore Classic and said leaving the amateur ranks had been "a really tough decision".
The Hong Kong golfer won a qualifier in December to get into the
DP World Tour
event, and earned full status on the Asian Tour last month, but only made the decision to make the switch several days ago.
And while Kho, who had been playing college golf at the University of Notre Dame, said the choice was a tough one, competing at a tournament with a US$2 million prize fund was an opportunity that "can't really be passed up on".
"I feel like the majority of my ability to play golf at a professional level is credited to them [Notre Dame] so it was really tough to leave them," Kho said. "But, you know, we kind of weighed our options, and we realised this is an opportunity that can't really be passed up on. It made the most sense and it's the best decision for me to kind of seize opportunity when it's here."
After playing in several high-profile events in 2022 as an amateur, including several on the
Asian Tour's
International Series, Thursday's tournament represents another step on a journey that really picked up pace after the Asia-Pacific Amateur Championship in 2021.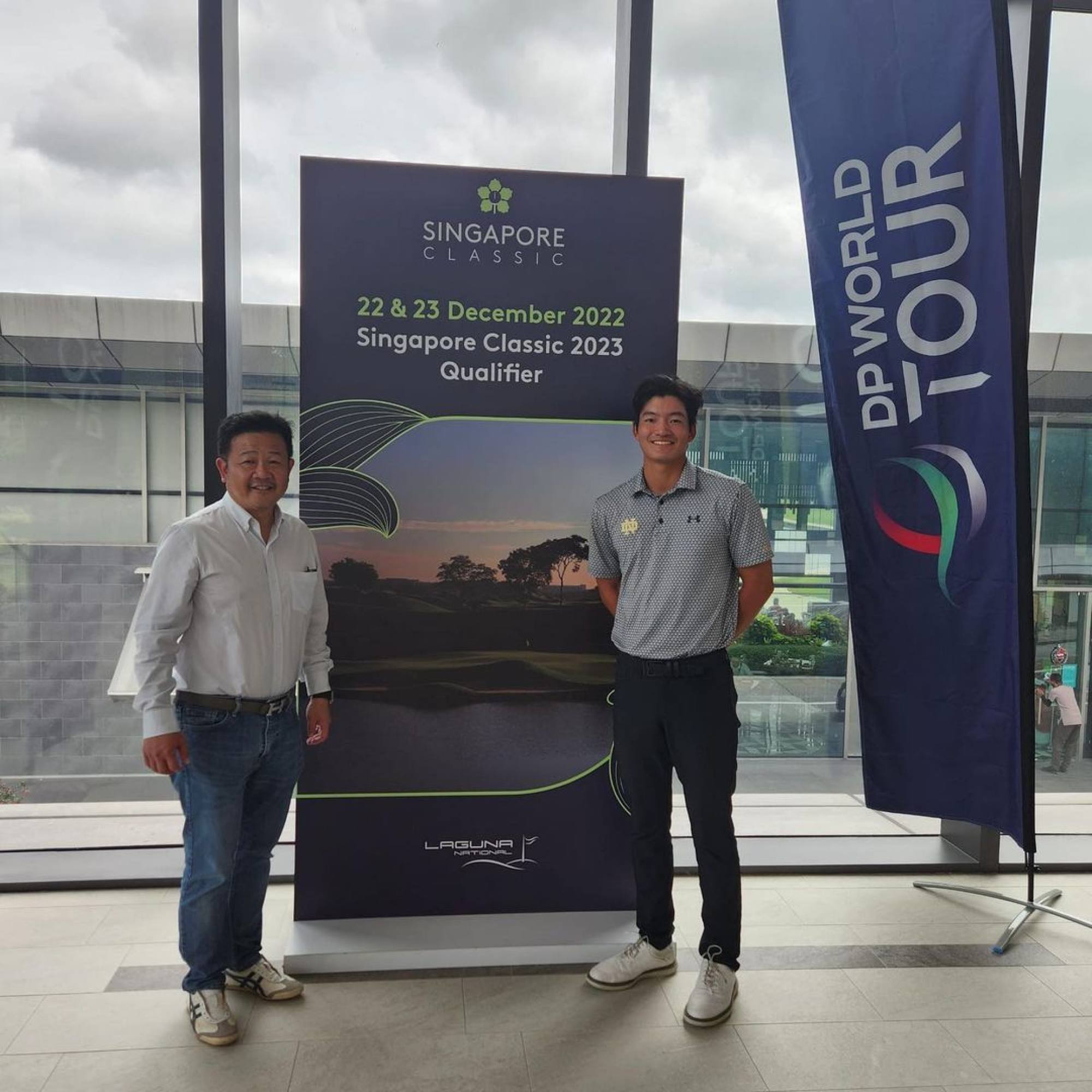 "Going back to my final day at the AAC I couldn't have planned for any of that leading up to the week," Kho said.
"All I really focused on was trying to improve myself, improve my game a little bit each day and all week I happened to play, and it brought a lot of opportunities and that's just the game, isn't it? It's kind of exactly what's happening to all the best golfers in the world.
"It's just seizing every opportunity, trying to better yourself and sometimes it goes your way, sometimes it doesn't, but you're really just trying to give yourself the best chance to play well."
Kho has already said he wanted to give himself as many chances to compete around the world as possible, and while some players are being forced to pick sides in the continuing civil war between the game's leading tours there is more freedom for those just starting out.
"A lot of guys will play Asian Tour one week, DP World Tour the following week, they do what's best for their career," said Cho. "If they can fulfil their member requirements on the Asian Tour, what they do with the rest of their time's not really any of my business."
Finishing inside the top 30 at the tour's Q-school should get Kho into most full-field events this season, and he is already on the reserve list for the New Zealand Open next month.
There is also the small matter of the World City Championship in Hong Kong at the end of March, and the Hong Kong Open in November, when Kho, along with Matthew Cheung and Leon D'Silva, is likely to be one of three professionals from the city in the field.
"I'm really excited for the season ahead," Kho said. "It's something that I've dreamed of all my life, so having the opportunity to do that, on a whole- year basis, is really great."
The 22-year-old is under no illusions as to the fickle nature of the career he's about to embark on, and knows that even in a good year there are "ups and downs".
So even though there are likely to be "some really tough times" ahead he is ready to embrace a career "that will come full of both".
Having his father, Victor, as his caddie has helped bring a level of comfort during a tumultuous 12 months that Kho appreciates, although he also recognises it cannot last forever.
Which is why having his dad on the bag this week at Laguna National Golf Resort Club will be another "great memory to have".
"We're on the same page about my game, so it feels like a team effort out," Taichi Kho said. "And, at the end of the day, it's also nice to spend time with him, because I haven't really seen much of him over the past couple of years."