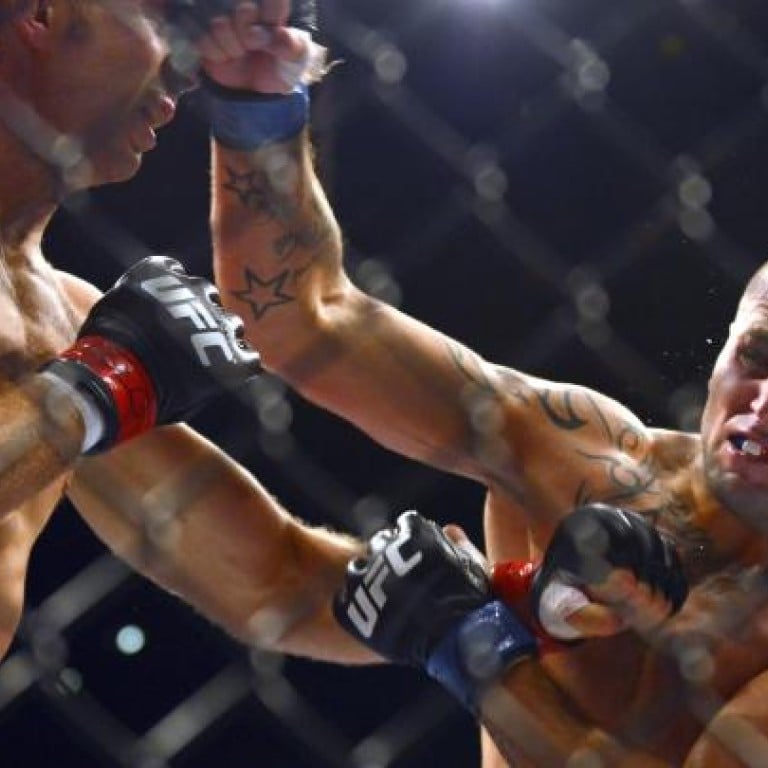 MMA fever proves highly contagious in Hong Kong
A plethora of gyms and classes have sprung up in Hong Kong, and as their popularity proves, they aren't just for muscle-bound men
Speak to the athletes and it soon becomes apparent the attraction of mixed martial arts is universal.
On the sidelines of the launch of the UFC Macao - held inside the Epic MMA Club in Central - both fighters headlining the November 10 card talked about the physical challenge the sport provides and of the constant need for fighters to improve their skills, and to develop new ones.
"For an athlete, it allows you to train and compete at the highest level," said Cung Le. "It's about becoming the best athlete you can possibly be."
His opponent, Rich Franklin, said that once he began training in MMA, there was no turning back. "It became my passion and my life," he said. "The slogan is that it's as real as it gets - and it really is. It is pure competition. And you have to spend so much time perfecting your craft."
A proliferation of mixed martial arts clubs - and of gyms in general offering classes that are based around the various disciplines involved - has seen this passion spread throughout the general population, too.
At the 15,000 sq ft Epic MMA Club separate groups are put through their paces - one being trained in Brazilian jiu jitsu, one in muay thai and one sweating it out thanks to an intense cross-training programme.
Ivy Leung has been training in MMA for the past three years, and now visits the gym seven or eight times a week. "I just started looking for a self-defence class," the 27-year-old trader said. "I started with muay thai and then just got involved in everything else. It's not just running on a treadmill or lifting weights, it's learning a skill, or skills.
"It's also in a group, so there's a sort of family feeling and you really feel like you're involved in something. You support each other when you are training and then you support your friends if they go on to fight. We all share the same passion."
She says the upcoming UFC event has created a buzz in the gym - and outside it. "I have my tickets already," she says. "It seems like everyone at work has been asking me about it and about how to get tickets as the UFC is as big as it gets."
South Island school student Julian Yewn, 15, has spent the past 12 months learning muay thai but says he is starting to expand his horizons with jiu jitsu.
"You see people training in other martial arts and you become curious," he says. "I want to be a complete fighter, and that's what coming here is all about. I saw the UFC guys on TV and just thought, wow - I want to do that."
This article appeared in the South China Morning Post print edition as: Young or old, pro or amateur, MMA fever is highly contagious