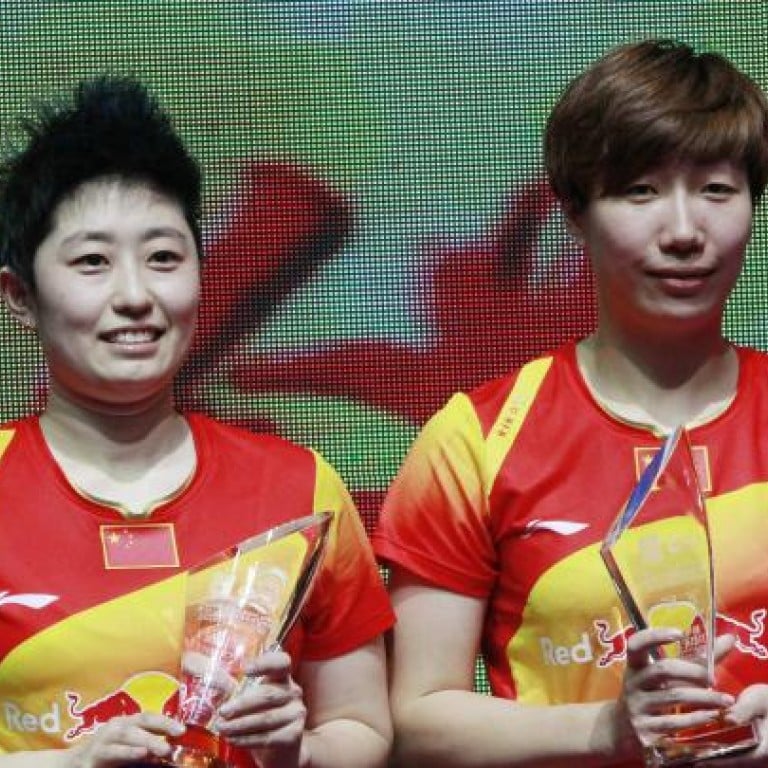 Yu Yang eyes Hong Kong win after Olympic scandal
Shuttler booted from 2012 Games denies plan to retire, as she arrives in city for competition
Top Chinese shuttler Yu Yang hopes to put this summer's Olympic Games controversy behind her after briefly becoming badminton's biggest talking point - for all the wrong reasons.
The women's doubles specialist arrived to compete in Hong Kong last night with her partner Wang Xiaoli, the day after they clinched the China Open title in Shanghai.
The pair were the centre of a worldwide media storm after getting kicked out of the Olympics - along with two pairs from South Korea and one from Indonesia - for "not using one's best efforts to win a match" in the group stage to get an easier draw in the knockout round.
Yu was reported to have retired in disgust in the aftermath of the controversy, which many blamed on organisers not anticipating problems with their competition format. Yu, who won a doubles gold medal with Du Jing at the 2008 Beijing Games, said those reports were not true.
"I never said I would retire," said Yu, the second seed with Wang at the Sunrise-Yonex Hong Kong Open, which kicks off at the Coliseum in Hung Hom today with the qualifiers. "It was only other people [who] said so - it wasn't from my mouth.
"The punishment was a big surprise as it had never been seen before in badminton. But that's the decision made by the world federation and three other pairs from two other countries also got the same punishment. We can't do anything but accept it.
"There are bound to be happy and unhappy moments in one's life and what we can do is to adjust our mental state when it happens. Now I want to get back to my game."
Yu said it was too early to talk about the 2016 Olympic Games in Rio de Janeiro. "I want to take it step by step before making any plans for four years later. The next Olympic Games is not in mind at the moment," she said.
The 26-year-old was delighted to win in Shanghai with Wang, their first tournament since the Olympics.
"We did not have any systematic training after the Olympics and only have played in the domestic super league," said Yu. "I also had to deal with a lot of injuries, old and new, and I will be very happy if I can keep myself free from injury from now on."
Greysia Polii and Meiliana Jauhari, the Indonesian pair disqualified from the Olympics, will also compete in Hong Kong.
This article appeared in the South China Morning Post print edition as: Yu eyes Hong Kong win after Olympic scandal