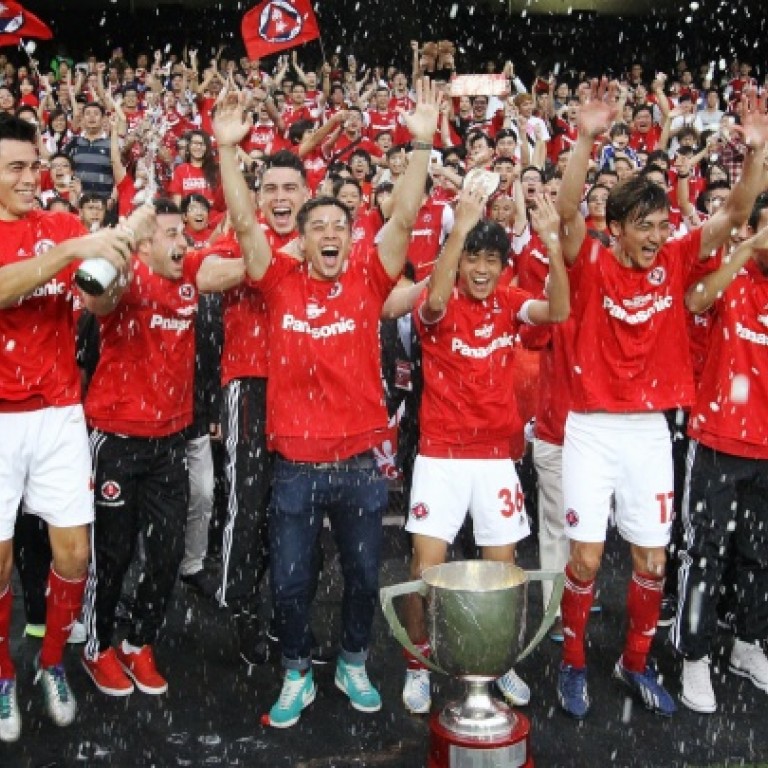 Tai Po relegated after Yokohama's stoppage time equaliser
A last-gasp equaliser by Yokohama denies New Territories side First Division survival
It ain't over till the fat lady sings, they say. Wofoo Tai Po learned that lesson the hard way yesterday, except in their case it was waiting for the referee to blow the final whistle in a nail-biting finale to the RedMR First Division season.
Senior Shield champions Tai Po were leading 2-1 against Yokohama after Aender Mesquita scored in the 90th minute, a result that would have ensured their survival in the top flight. Instead, Japanese striker Kenji Fukuda scored the equaliser in stoppage, relegating Tai Po to the Second Division next season.
With Sunray Cave Sun Hei and Citizen - the bottom two sides prior to yesterday's final round of matches - scoring surprising victories over league champions South China and runners-up Kitchee, respectively, Tai Po bid farewell after seven seasons in the top flight in the cruellest of ways.
"Please accept our apology for letting you down," said Tai Po coach Cheung Po-chun who, with his squad, bowed deeply in contrition towards the fans at the end of the match.
Of the five teams who could have been relegated yesterday, Sun Pegasus were the first to escape the drop with an 8-2 drubbing of BC Rangers. Striker Jaimes McKee scored five goals, taking his tally to 18 this season and just one behind Alexander Akande of Tai Po on the top scorers' chart. McKee can still overtake Akande if he scores against Kitchee in the FA Cup final on Saturday.
A spirited Sun Hei then overcame nine-man South China 4-3 after coming from behind three times, Mamadou Barry scoring the winner in the 89th minute.
Citizen captain Festus Baise ensured their top-flight survival by scoring against Kitchee with only nine minutes left for a 1-0 victory. "It's a miracle," said Baise.
"I missed a couple of chances earlier, but I found the target when it mattered most."
Tai Po finished bottom on 19 points, while BC Rangers, Sun Hei, Citizen and Yokohama ended on 20.
Meanwhile, the battle for promotion will be decided today with three Second Division teams fighting for the two remaining First Division berths.
Happy Valley, Tai Chung and Eastern Solon are in contention, with Yuen Long having already clinched the Second Division title. Second-placed Valley take on Double Flower in Tsing Yi, while Tai Chung travel to Yuen Long. Eastern host Sha Tin in Kowloon Tsai.
This article appeared in the South China Morning Post print edition as: Tai Po take drop by the cruellest of blows