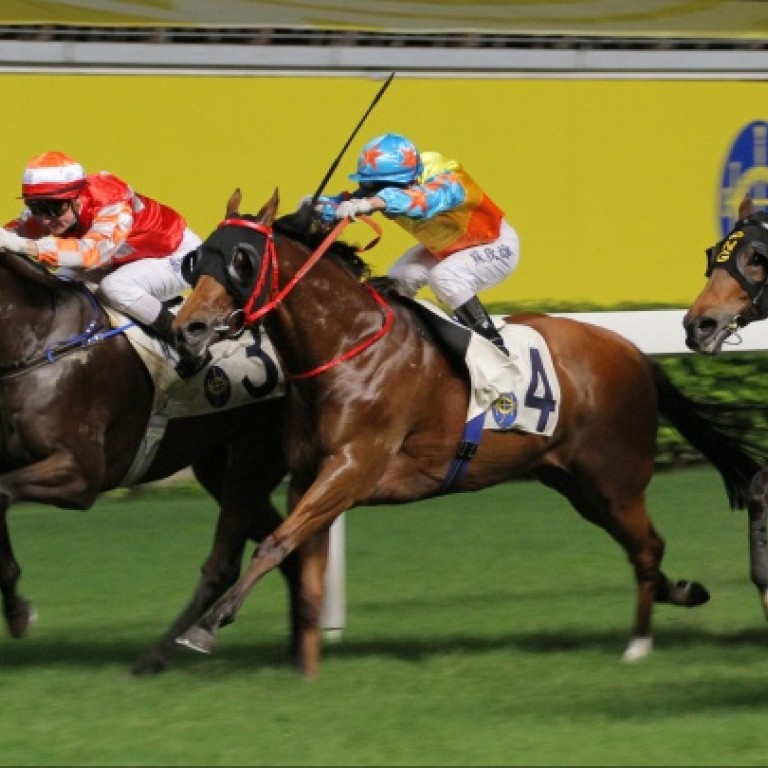 Fownes lands double, but it's still tight at top
Trainer now has 55 winners for the season with the championship becoming a real battle
The trainers' championship only got tighter on a night of breakthroughs at Happy Valley as six of the eight winners landed the prize for the first time in their careers.
Caspar Fownes took the training honours with a running double, Born To Win (Zac Purton) and Great And Beyond (Tye Angland) winning within half an hour to put Fownes right back in the title race as his three rivals failed to lead in a winner.
Dennis Yip Chor-hong still holds sway with 59 wins over Tony Cruz (57) and John Size (56), with Fownes' double taking him to 55, but he was particularly thrilled by the victory of former Argentinian Group One winner, Great And Beyond.
"I'm quite excited by getting him to win one - he's such a lovely type of horse, physically, but he's had problem after problem," Fownes said.
"I just said to Tye to make sure he gave him a good warm-up then try to put him in a spot, which he was able to do, instead of him being out the back as he has been.
"We had a draw for a change tonight so it was nice to be able to use it, and he's done a better job than it looks by the margin because he's been up with the speed and they went very hard in front."
Born To Win provided the only win of the night for Purton, who had just three rides, but he would have been happy with that as arch-rival Douglas Whyte went winless, despite being able to collect the Jockey Challenge with minor placings.
With Whyte absent in Japan on Sunday, Purton gets a golden chance to close up the four-win deficit in the race for the jockeys' championship.
Derek Cruz provided the upset win of the evening, with former French galloper Nordic One (Ben So Tik-hung) leading throughout in the seventh race to continue the run of horses promoted from the reserve list to replace scratchings.
Nordic One arrived with four wins from seven starts as a juvenile in France, including Group Two and Three wins and a Group One second, but he has not been helping himself until now according to Cruz.
"When he arrived, we put him over 1,000m and he was just running himself into the ground and not breathing. He'd get to the 400m and just choke," Cruz said. "We've done a lot of work settling him down, riding him back a bit further and he's started to breathe again and relax. Leading is his thing, he always led in France, but he wasn't doing it the right way here until tonight. Hopefully, now he's got it together he can carry on."
Last night featured only two promoted reserves and both won, with the Ricky Yiu Poon-fai-trained You Are The One (Tommy Berry) leading throughout in his race as well.
"It's amazing how often they seem to win," smiled Yiu. "When the club rang to say we'd got a run, I rang the owner immediately to say we must have a good chance."
The best is ahead of You Are The One, a speedy three-year-old with only six prior starts who has tended to run rather too enthusiastically for his own good but is getting stronger with racing.
"He's a very fast, early type of horse, like most General Nediyms," said Yiu. "He has the blinkers on now and maybe we can settle him down by taking those off but we'll see how he's going. He's done a good job in a short time and now might be the time to pack him up, give him a good break before next season."
This article appeared in the South China Morning Post print edition as: Fownes lands double, but it's still tight at top