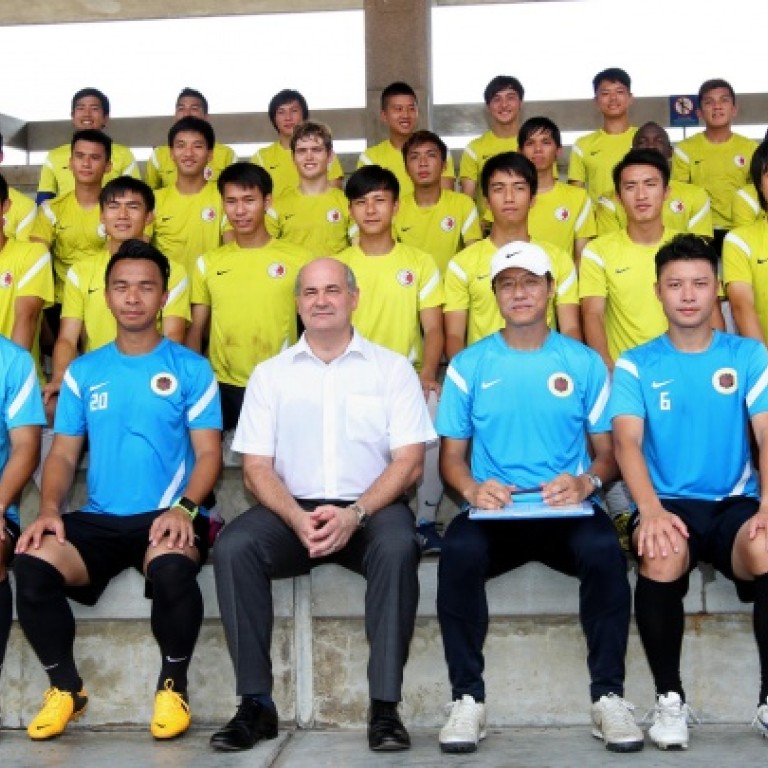 Organisers confident of Barclays success despite rise in ticket prices
HKFA says 20 per cent rise in ticket prices from 2011 represents value for money
Organisers are confident of another successful Barclays Asia Trophy this summer despite an average increase of more than 20 per cent in ticket prices for the same soccer event two years ago.
Tickets will go on public sale today at 10am, with the highest-priced set at HK$600 for the two-day tournament, which features English Premier League sides Manchester City, Tottenham Hotspur and Sunderland and domestic champions South China at Hong Kong Stadium on July 24 and 27. The most expensive ticket for the 2011 event was HK$460.
"There have been adjustments in the pricing structure compared with the last tournament but we can assure you they are all good value for money," said Hong Kong Football Association chief executive Mark Sutcliffe yesterday.
"It was hugely popular and very exciting in 2011, but the 2013 competition promises to be even more entertaining, with two of the top five teams in arguably the best league in the world to play in Hong Kong plus the third team which will be led by their passionate new manager," he said, referring to Italian Paolo di Canio.
There are two different sets of prices for the two match days, with Spurs taking on Sunderland and South China meeting Manchester City on the opening day. Three days later, the two match winners will contest the trophy, with a play-off for third place.
Ticket prices are HK$600, $450, $400, $300 and $200 (student and senior citizens) for the final day and HK$500, $350, $300, $250 and $150 for the opening day. There was only one set of prices for both days in 2011.
Twenty-six thousand public tickets will be available for each day. Organisers said it would be unrealistic to put up all tickets at the 40,000-seat venue for public sale. "We have also to look after the participating teams and our commercial partners and in fact there are a few more public tickets than last time," said Sutcliffe. "With most of the other tickets being taken up by Hong Kong people, it still means more than 90 per cent of the tickets will be for local fans."
It will be the third time in six years that the HKFA has hosted the tournament as the EPL considers Hong Kong the best available venue for the biennial tournament.
"The tournament here in 2011 was our best ever and a key factor in that was the atmosphere created by the fans in the packed venue," said EPL chief executive Richard Scudamore. "That's why we can't wait to return to Hong Kong."
Tickets will be available via Cityline at
www.cityline.com
telephone booking at 21115333 and Cityline and Tom Lee Music outlets. Each transaction can buy a maximum of 10 tickets.
This article appeared in the South China Morning Post print edition as: Prices won't undermine Barclays: organisers