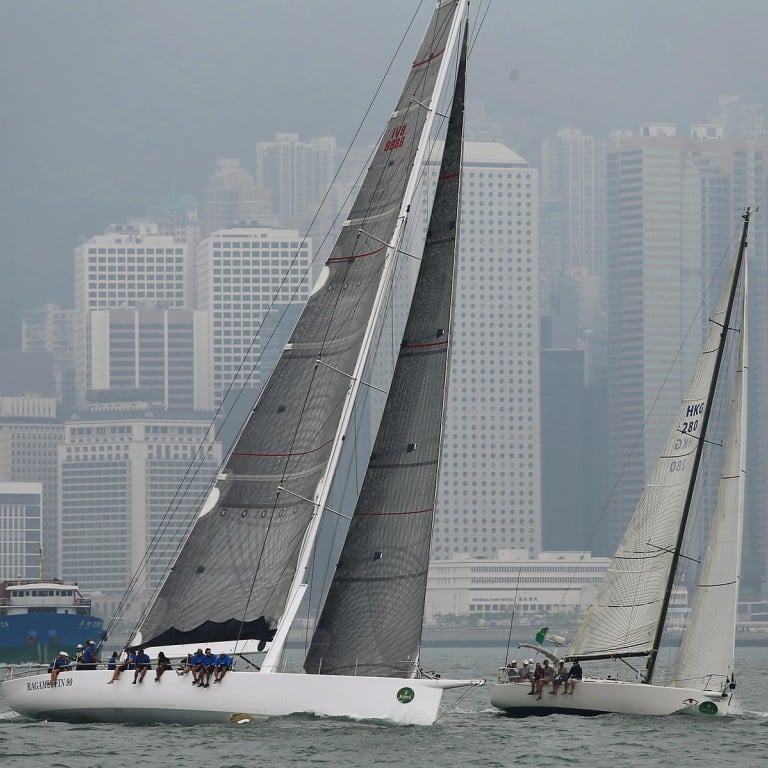 Zanzibar skipper Mahony has faith in 'strategy' over luck in Rolex China Sea Race defence
Jonathan Mahony had already mapped out the best way to skipper Zanzibar to a successful title defence at the Rolex China Sea Race which got underway in Victoria Harbour on Wednesday.
"It will be straight down the rhumb line for the first day and then we will have to hedge our bets in the middle and decide which way to go," he laughed.
The Humphreys 42 was among a 34-strong fleet which sailed off in the 565 nautical miles Category 1 Offshore Race to Subic Bay in the Philippines. Mahony's boat won on corrected time in 2012 and the 46-year-old banker is hoping for a repeat.
"Last time [2012] was the first time I did the race and we are back hoping we can defend our title. If we lose, it will be down to bad luck but if we win, it will be definitely down to having a good strategy," he joked.
Follow the race live - up to the minute tracking:
The China Sea Race is notorious for fickle winds, especially off the Philippines', dampening the hopes of many boats over the years. Veteran Hong Kong sailor Neil Pryde, who first took part in this race in 1968, labelled the race one of the most "challenging" blue water races in the world.
Indeed, the race record of 47 hours, 43 minutes and seven second held by Karl Kwok's Beau Geste has not been broken since it was set in 2000.
In 2012, Mahony decided to gamble and went left when all the big boats went right, believing fair winds were in that direction. They were proven wrong as Zanzibar won.
Last night Ragamuffin90 was heading the fleet and had built up a lead on the water of nearly 10nm on the 52-footers. The line honours' winner last time (under its previous guise as Genuine Risk), "Rags" is forecast to finish at around the 50-hour mark, outside the existing record.
This article appeared in the South China Morning Post print edition as: Mahony putting faith in strategy over luck