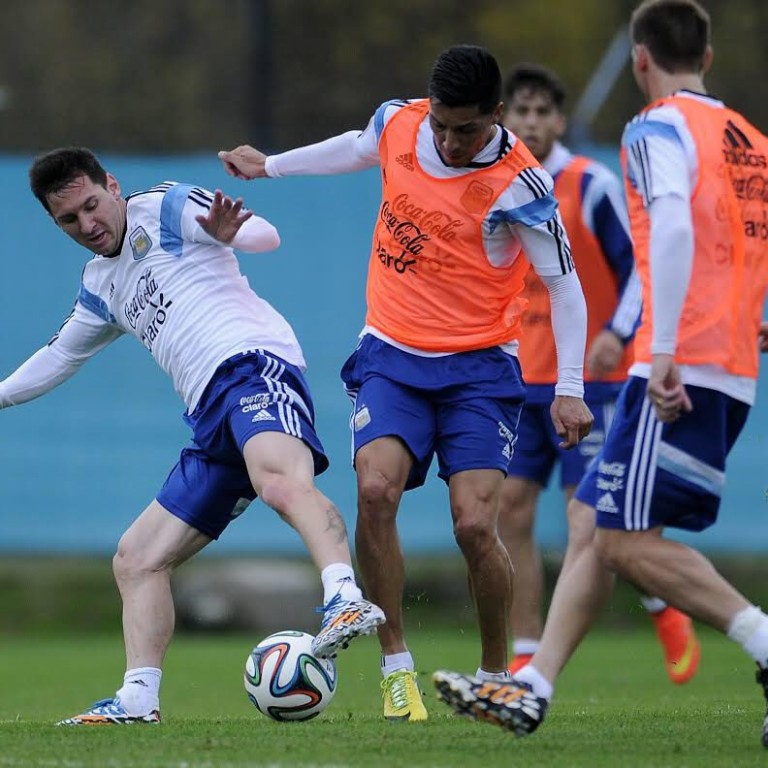 Lionel Messi, Sergio Aguero and rest of Argentina's stars to play in Hong Kong
Hong Kong FA sign deal believed to be worth US$3 million to bring albiceleste to city for 100th anniversary in October
Hong Kong have confirmed an international friendly against world powerhouses Argentina as part of the Hong Kong Football Association's 100th anniversary celebrations, the body's chairman disclosed last night.
Brian Leung Hung-tak said a deal had been signed, via an agent, with the South Americans, who will now play at Hong Kong Stadium on October 14.
"This is a great thing to celebrate, although the cost is also very high," said Leung.
"But because this is an important year for the football association, we will try our utmost to make it a big occasion for the fans and Hong Kong soccer.
"The Argentines are making their debut in Hong Kong and all their big names will be included in the squad, according to the contract. This will certainly be a big crowd puller."
Argentina face Brazil in the South American Super Cup on October 11 at Workers' Stadium in Beijing, making the trip to Hong Kong easier.
"We can't afford to bring the Argentines on our own because the cost will be staggering. And with the Beijing match, we fully took the opportunity to make it happen," said Leung.
Leung did not disclose how much it would cost to bring top stars such as Lionel Messi, Sergio Aguero and Angel di Maria to Hong Kong, but it is believed the association had to spend more than US$3 million for the one-off match.
This article appeared in the South China Morning Post print edition as: Argentina to help mark HKFA's centenary year