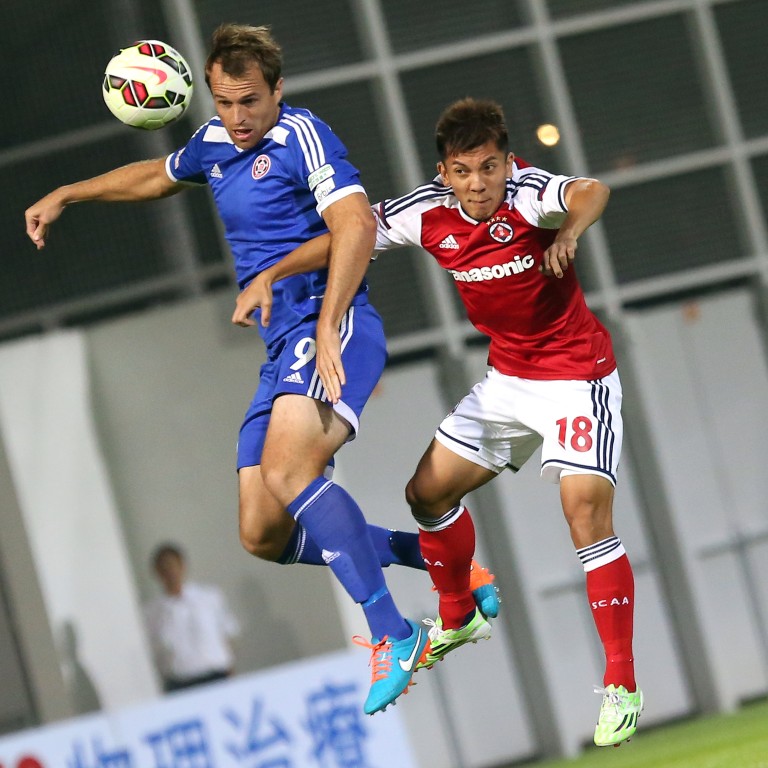 ATV retains broadcasting rights for Hong Kong Premier League, 'but must improve'
Financially troubled ATV will keep the broadcasting rights for the domestic soccer season after guaranteeing it would improve services, the Hong Kong Football Association said
Financially troubled ATV will keep the broadcasting rights for the domestic soccer season after guaranteeing it would improve services, the Hong Kong Football Association said.
After complaints from clubs, the free-to-air television station had been given until last week to improve services or face the early termination of the contract, which covers the entire Hong Kong Premier League season.
The clubs accused ATV of doing little to promote the sport and they were also disappointed with the late broadcasting times of recorded matches when few people would be watching.
But the HKFA confirmed yesterday the agreement remained.
"[ATV] has agreed a number of improvements to the service it will provide in accordance with the requests of the clubs," HKFA chief executive Mark Sutcliffe said.
"We have informed ATV and the clubs that the current deal will remain in place until the end of the season."
ATV beat competitor TVB to win the broadcasting rights for the inaugural Premier League after the association had accepted the television station's HK$2.5 million price, which was far cheaper than TVB's amount close to HK$4 million.
Other than live and recorded coverage of matches, ATV is also required to produce separate promotional programmes for the sport and individual clubs as agreed in the contract.
After reports the station may close due to its failure to pay overdue wages to staff, ATV reassured the HKFA of its viability.
Peter Leung Shou-chi of Eastern, whose club has chipped in HK$480,000 for the broadcasting deal, said it had few expectations of any improved services.
"I don't think ATV has any manpower for production at the moment. We just have to wait and see," he said.
This article appeared in the South China Morning Post print edition as: ATV retains broadcasting rights, 'but must improve'