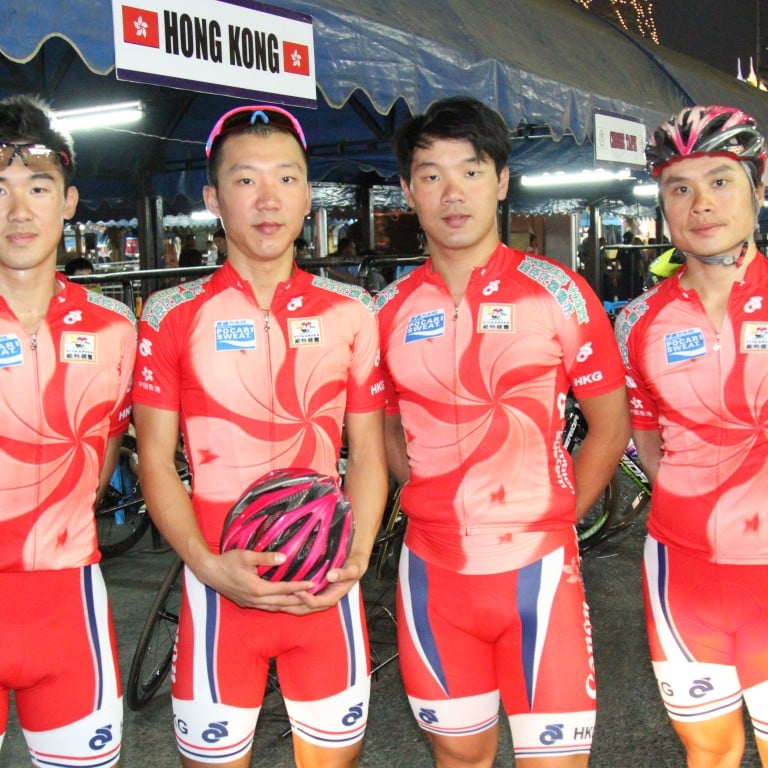 Leung Chun-wing all but seals Olympics road race place for Hong Kong cycling
Fourth place in Asian Championships should be enough to book ticket to Rio
Leung Chun-wing looks almost certain to have booked Hong Kong one ticket to the Rio Olympics after a creditable fourth-place finish in the road race at the Asian Championships in Thailand.
Leung crossed the finish with the leading bunch of 10 riders in the 130-kilometre race in the northeast city of Nakhon Ratchasima in a time of two hours 48 minutes and 11 seconds but his strong finish put him third in the group and fourth overall.
Iranian rider Hossein Askari, who broke away from the leading peloton with 10 kilometres left, won in 2:47:23, with second and third going to Yousif Mirza of UAE and Kohei Uchima of Japan respectively.
The two top finishers earn their countries a place for the 2016 Games, but if those countries have already made it through the International Cycling Union World Tour or Asian Tour, the berth goes to the next-best rider.
Since UAE, Iran and Japan are all likely to win Olympic berths on the Asian Tour, Leung's result will likely secure a place for Hong Kong.
"It's a strong finish by Leung as he is the most fast-improving rider in the team," said Leung Hung-tak, the Hong Kong Cycling Association chairman.
"On paper, fourth place should be good enough for the Olympic berth, but of course we still have to wait until the end of the qualification period [next year]."
Hong Kong's Cheung King-wai was 16th while younger brother King-lok was 31st. Ko Siu-wai was among the 27 riders from the 64 starters who did not finish.
Coach Shen Jin-kang paid high tribute to Leung, saying it was very difficult for the rider to shift from last week's track races to the road race in such a short period of time, but Leung had put in an excellent performance.
This article appeared in the South China Morning Post print edition as: Leung Chun-wing all but seals Olympics place for Hong Kong cycling