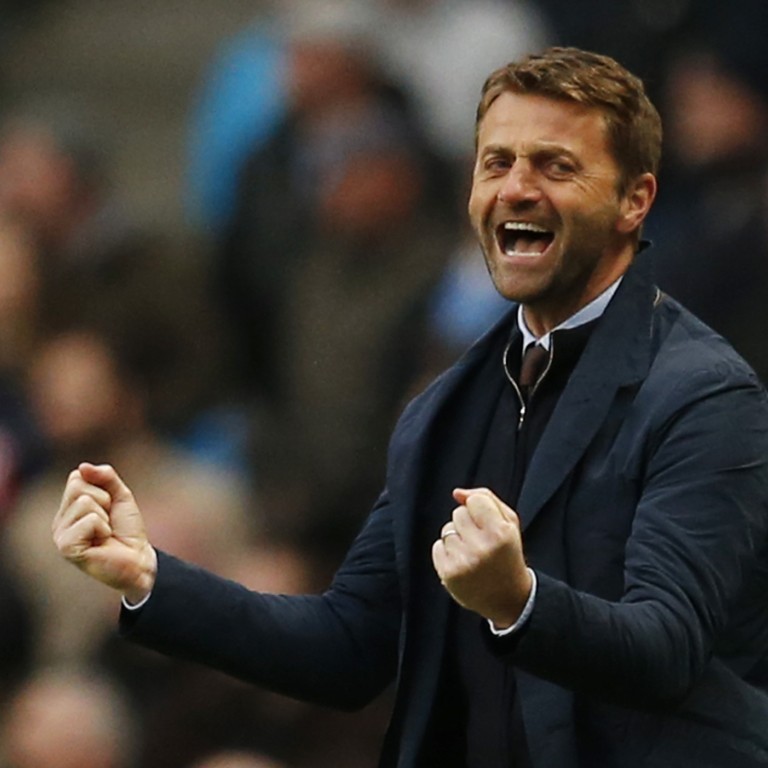 Aston Villa youngsters will shine at Soccer Sevens, says manager Gordon Cowans
Under-21 coach says positive form from first team will influence rising stars at Sevens event
A new positivity sweeping Aston Villa, thanks to manager Tim Sherwood, could bring delight for long-suffering fans this weekend in the FA Cup final against Arsenal at Wembley. But scooping the HKFC Citibank Soccer Sevens at Hong Kong Football Club could be an added bonus featuring Villa stars of tomorrow.
Aston Villa U21 coach Gordon Cowans said his young side would "do their utmost" to win the Soccer Sevens, with Sunday's knockout stage the day after Sherwood's first team attempt to win the FA Cup.
Villa's season has turned around following Sherwood's appointment in mid-February. The team have won eight of their last 16 matches in the Premier League and FA Cup, while Jack Grealish - the Soccer Sevens' top scorer in 2013 and 2014 - has become a first-team regular and one of the league's hottest prospects.
Cowans is counting on the likes of left back Lewis Kinsella and midfielder Riccardo Calder - who have both been part of the first-team squad this season - to help Villa win the Soccer Sevens for the first time since 2010.
"The difference since Tim has come into the club has been so positive," said Cowans. "He has just lifted everybody and there's a real positivity about the place. Everybody's full of confidence, hence the reason why we're getting the results."
Since reaching the Soccer Sevens Cup final in 2012, Villa have twice won the second-tier Shield, but remain the event's most successful side with five wins. Cowans' side start their campaign on Saturday against Wellington Phoenix, HKFA U18 and hosts Hong Kong FC.
Villa, West Ham, Stoke City and Newcastle United are the top four seeds. Spanish giants Atletico Madrid, 2013 winners Leicester City and Hong Kong champions Kitchee, the 2011 winners and last year's runners-up, are also top contenders.
However, Villa have the strongest tradition at the Soccer Sevens, which has played a part in the club's development programme since 2002.
This article appeared in the South China Morning Post print edition as: Aston Villa youngsters will shine,says Cowans