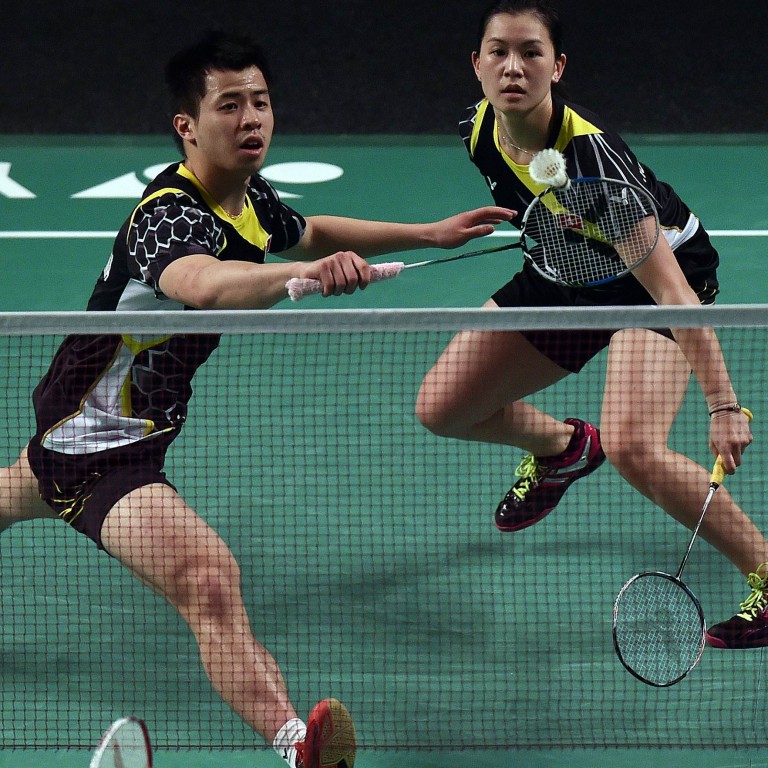 Hong Kong's Lee and Chau edged out in US Open badminton final
Mixed doubles team lose out to China pair in New York
Hong Kong's mixed doubles pair of Reginald Lee Chun-Hei and Chau Hoi-Wah, ranked second in the tournament, lost 21-15, 21-14 to China's Huang Kaixiang and Huang Dongping in the US Open final.
They made history last month as the first mixed doubles pair from Hong Kong to win a Superseries title, pocketing a US$59,520 windfall.
Lee and Chau will also be participating in the upcoming Canada Open in Calgary on Wednesday, where there could be potential repeat of the final as early as the second round, a chance to avenge their defeat to the Chinese duo.
They will be joined by former top-seed Lee Chong Wei of Malaysia, who took the first step on his comeback by beating Hans-Kristian Vittinghus of Denmark 22-20, 21-12 for the men's singles title in New York.
The Malaysian fell to 180th in the world rankings after failing a drugs test at the World Championships last August, which resulted in an 8-month suspension.
The competitions will provide vital qualification points for the upcoming 2016 Olympics in Rio, especially for the 32-year-old Lee.