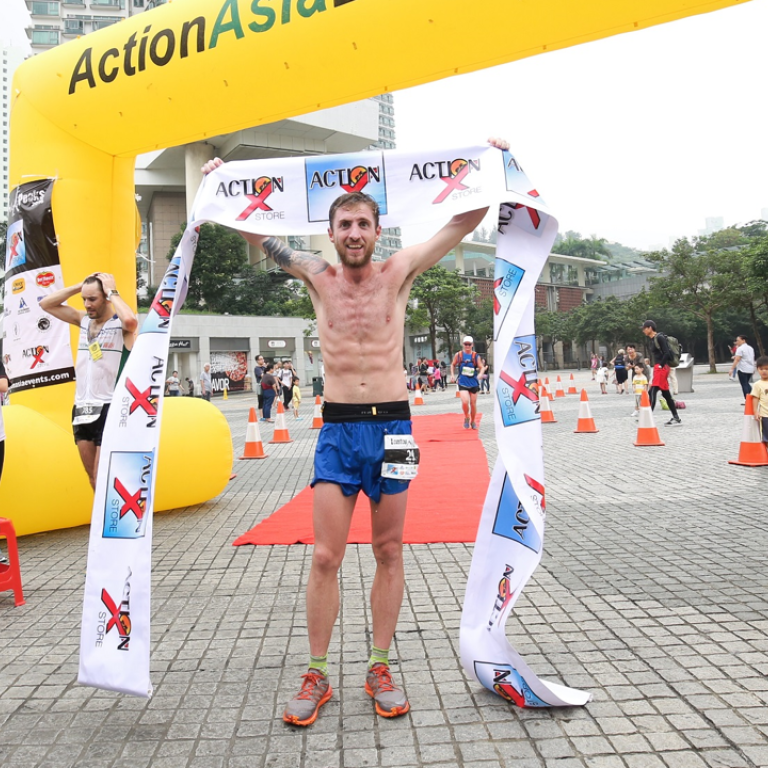 Peak performance: Vlad Ixel and Zein Williams conquer Lantau 2 Peaks
The Australian won the men's event in two hours, 49 minutes and 17 seconds, while the Briton stopped the clock at 3:20:59 in the women's race
Australian Vlad Ixel and Britain's Zein Williams claimed the respective men's and women's titles in Sunday's Lantau 2 Peaks.
Ixel completed the 23 kilometre course in two hours, 49 minutes and 17 seconds to claim the victory in the men's race, just over three minutes ahead of Canadian Jeremy Ritcey, with Ireland's Kevin Scallan third.
"It's hard, it's short, but it's hard," said Ixel after competing in his first Lantau 2 Peaks race.
"There were some technical running, but the end, the last downhill, that was a killer, as your legs were so tired and you just kept going and going, and then you hit the road, your legs were like jelly.
"The scenery is really beautiful here, it's a very nice trail and my favourite part is definitely the finish line. Although I'm really tired because of my work and training recently, somehow I pushed through it. My body is so painful right now, even just lying here, it's painful."
In the women's event, Williams stopped the clock at 3:20:59 to beat Australian Sherrin Loh by just under 13 minutes, with Baby Marites Sotto Bitbit from the Philippines third.
"It was so brutal. It's honestly probably the hardest race in terms of distance and heights," said Williams.
"There aren't any other races in Hong Kong that have more than two thousand meter elevation in 23km like Lantau 2 Peaks. Because even in Lantau 50, it has two thousand and five hundred elevation difference, but it is much longer.
"It was so nice out there, there were good markings. The race overall was really great and fun."
Participants climbed a combined elevation gain of 1987 metres and combined elevation loss of 1988m, with a total elevation gain loss of 3975m.