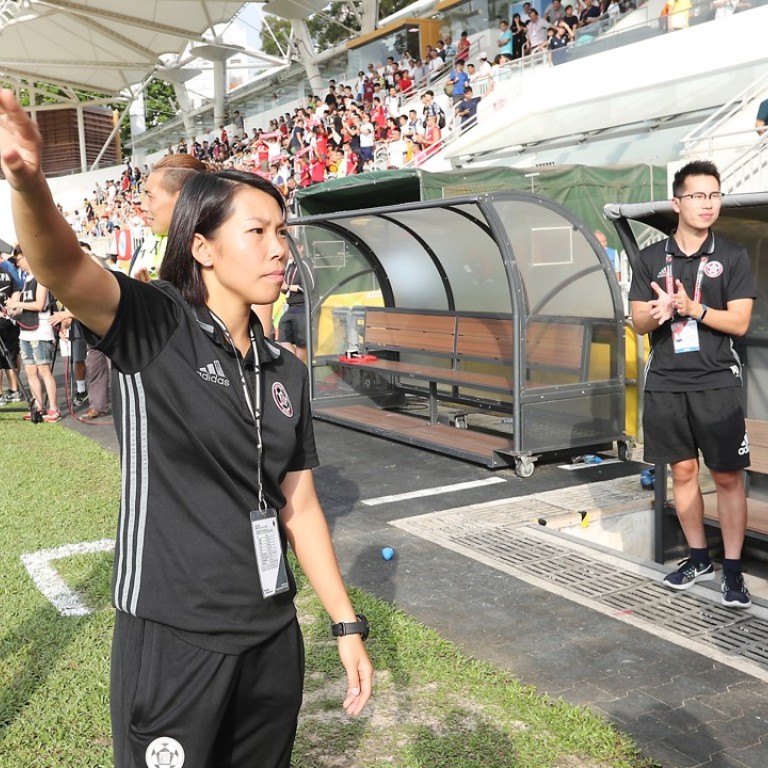 History-making Chan Yuen-ting full of tears as she steps down as Eastern coach
The first female coach of a champion men's team will take up a minor role with the club after failing to help the side win any silverware this season
Teary-eyed Chan Yuen-ting has decided to step down as Eastern coach almost 12 months to the day since she earned world fame as the first woman to lead a club to a top-tier men's league title.
Last season, Chan was on cloud nine, winning the Hong Kong Premier League title plus the Senior Shield and receiving a trophy-case laden with accolades ranging from the Asian Football Confederation to the Guinness Book of Records.
But how things have changed for the 28-year-old over the course of a year. Now she said she was quitting the club as head coach to take up a much less challenging role with the former champions.
The celebrated coach said her decision came after "failing to lead her club to any silverware" in the just-concluded season.
Speaking after Eastern wrapped up their season with a 3-0 victory over Southern in the Playoff Cup final on Saturday at Mong Kok Stadium, Chan broke the news – and almost broke down in tears – saying she still remains committed to Eastern and will stay on as a member of the club's coaching staff next season. She will be replaced by former player Szeto Man-chiu in the top job.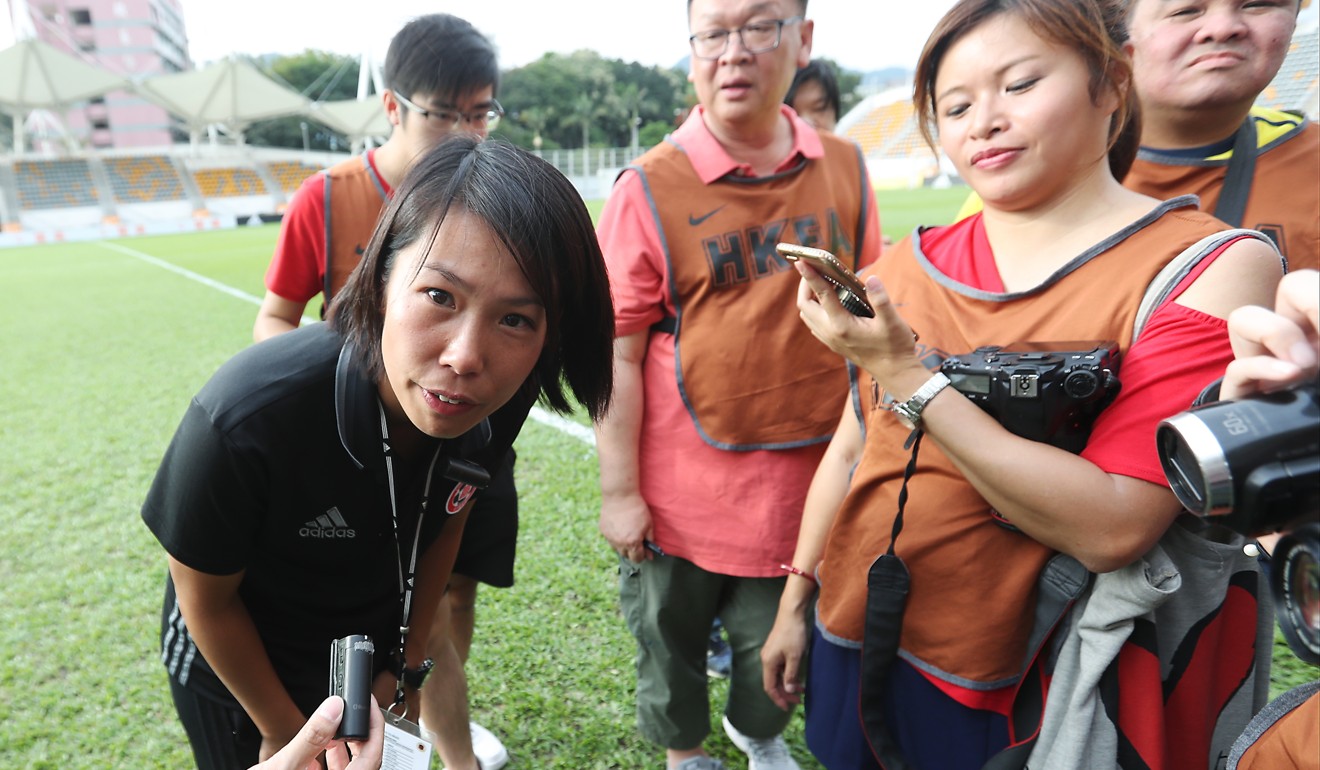 "As head coach, I must take full responsibility [for failing to win any trophies]," said an emotional Chan. "It has been a great experience, going through all the ups and downs over this past season, especially when we had to compete on different fronts such as the AFC Champions League.
"Unfortunately I could not help the players bring the best out of them. I still lack the required experience. Szeto is a seasoned coach and I am sure he can lead the team back on the right track after making a few adjustments."
A year ago, Chan led Eastern to the Premier League championship and the Senior Shield. She was awarded AFC (Asian Football Confederation) Women's Coach of the Year honours for 2016 and was voted among the BBC's top 100 women of the year. But Eastern have been a mere shadow of themselves, pinching just one point from their disastrous AFC Champions League campaign (scoring just one goal and conceding 24 goals), and losing 4-1 to Kitchee in their league showdown recently.
"It's definitely positive news [for Hong Kong soccer] winning so many honours. At least I have learned something," she said. "My new role will be less stressful and I will have less pressure. I've lost a lot of sleep over the season. Now it's over and I will probably go out and play a soccer game tonight as all the pressure is now gone."
The new role will allow more time for Chan to equip herself better as a qualified coach as she will be complete her AFC pro-licence in the coming season.
Eastern executive director Peter Leung Shou-chi tried to play down the news and Eastern's poor season, which saw them hammered in the AFC Champions League, most notably against neighbours Guangzhou Evergrande, who won both legs 6-0 and 7-0.
"If someone has to be blamed for our poor season, it should be me," said the administrator. "I picked her as head coach and it should be my responsibility. She is still very young. She can become a better coach given more experience.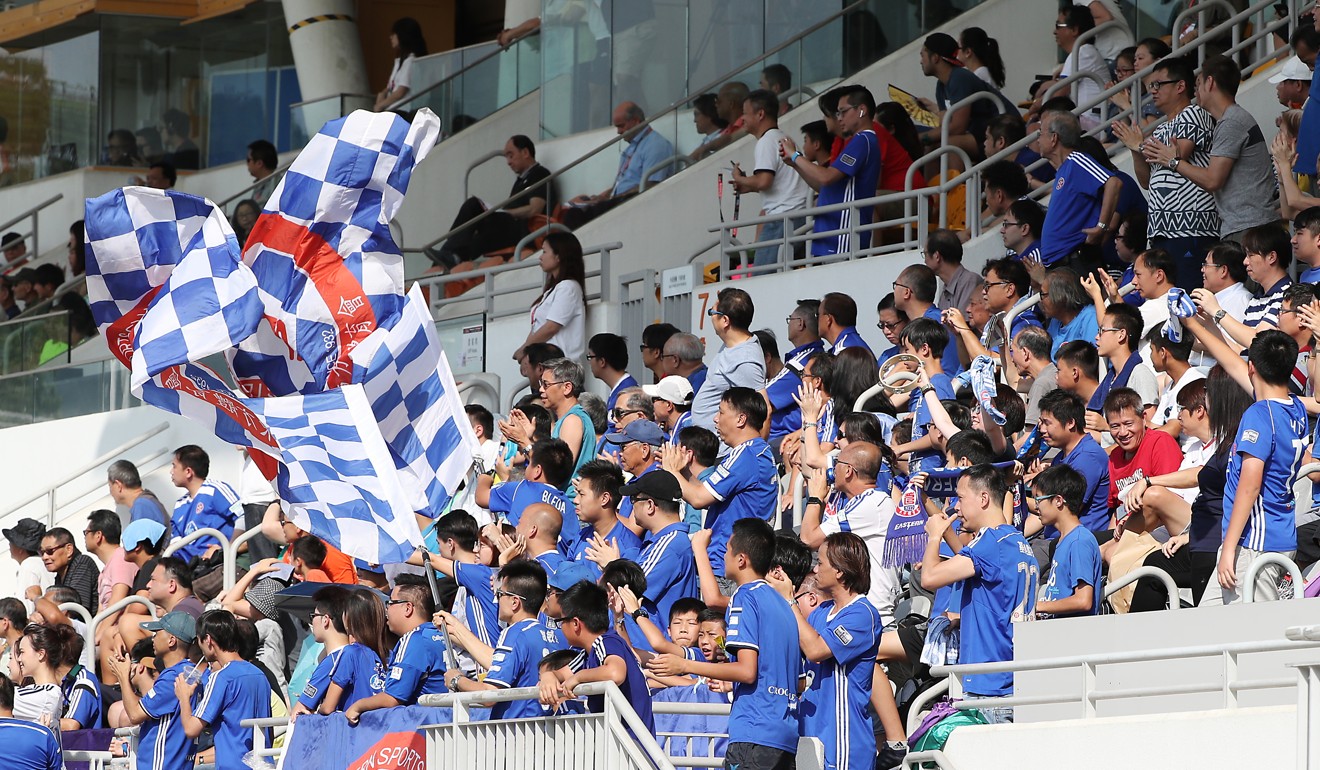 "But I can assure fans we will come back stronger than ever next season. There won't be any changes to our budget as we will continue to assemble a team that can challenge for titles, especially now we are confirmed in the Champions League preliminary round and our target is to qualify for the group stage."
Leung said they would bring two youth team coaches back into the fold with ex-Hong Kong internationals Lee Kin-wo and Lo Kai-wah appointed members of their coaching staff. "Lee is very strong on the technical side and his return to the senior team will definitely be a boost to the team," he said. "There will also be changes in our foreign player line-up to strengthen the squad, which we will disclose later."
Leung also said veteran Lee Chi-ho would be joining them as a free agent, while Hong Kong international Lam Hok-hei would also join them from South China.
There was more bad news for Eastern after the club were fined US$10,000 by the AFC after fans displayed political messages in their Champions League home match against Evergrande.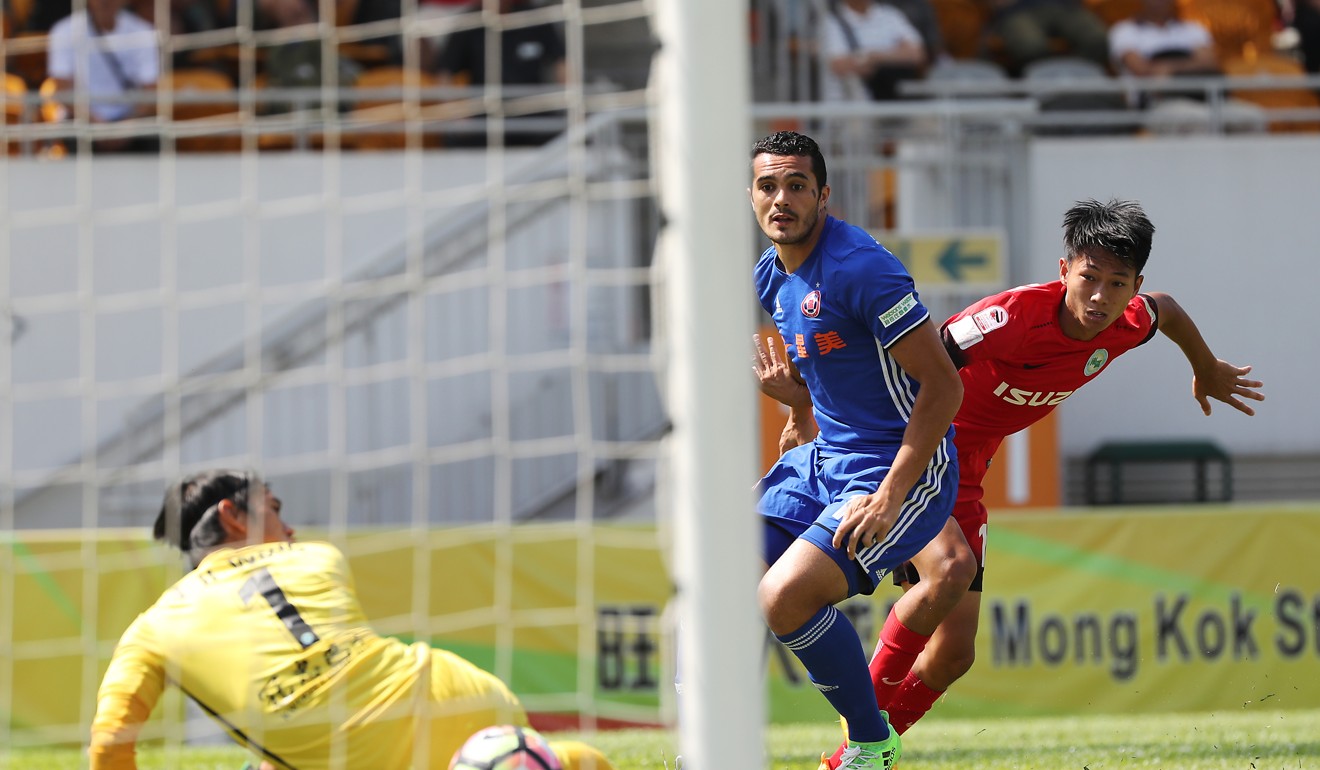 This article appeared in the South China Morning Post print edition as: I failed eastern: Tearful Chan steps down as coach