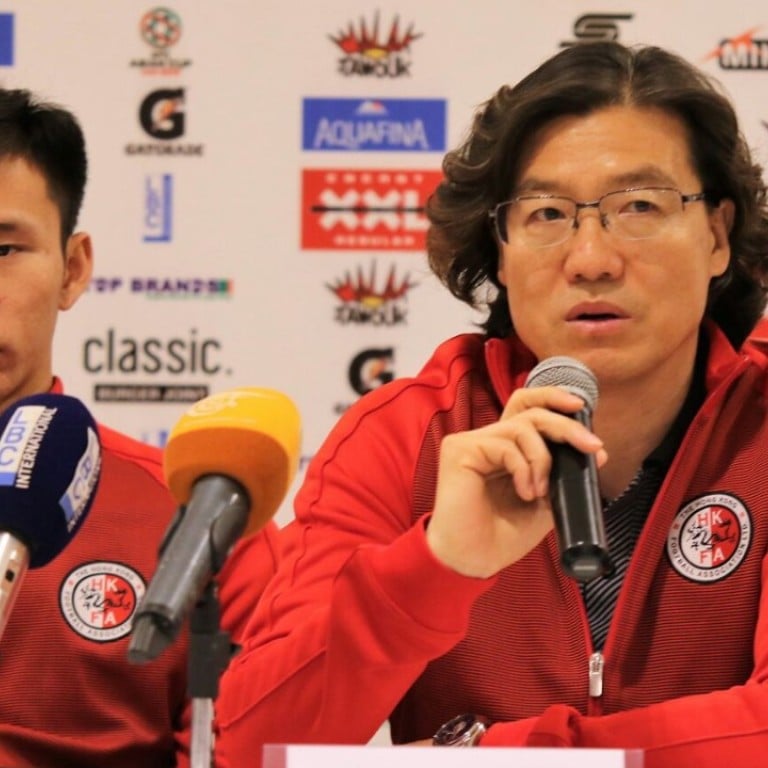 Hong Kong coach Kim Pan-gon apologises for outburst as South China fallout continues
National team boss says he was simply defending players after Caroliners withdraw from next season's Premier League
Hong Kong coach Kim Pan-gon was forced to apologise for an outburst in a press conference ahead of Wednesday's friendly against Jordan as the fallout from South China's withdrawal from next season's Premier League spread to the national team.
Kim was facing the media for the first time since the news broke of the Caroliners' intention to drop down to the second tier in order to "nurture youth players".
He deflected the initial question at Mong Kok Stadium on Tuesday night when asked about his thoughts on the decision by the 41-time Hong Kong champions.
But Kim became agitated when goalkeeper and captain Yapp Hung-fai, who is a former South China player, was pressed for his thoughts after visibly shaking his head when the first question was asked by a member of the local media.
"Please focus on our game, this is a festival, this is our game, this is Hong Kong team preparation, so it is better to focus on our game as we have an important farewell game for [Chan] Wai-ho and important preparation for the game against North Korea," said Kim, with Hong Kong facing North Korea next week in a key AFC Asian Cup qualifier.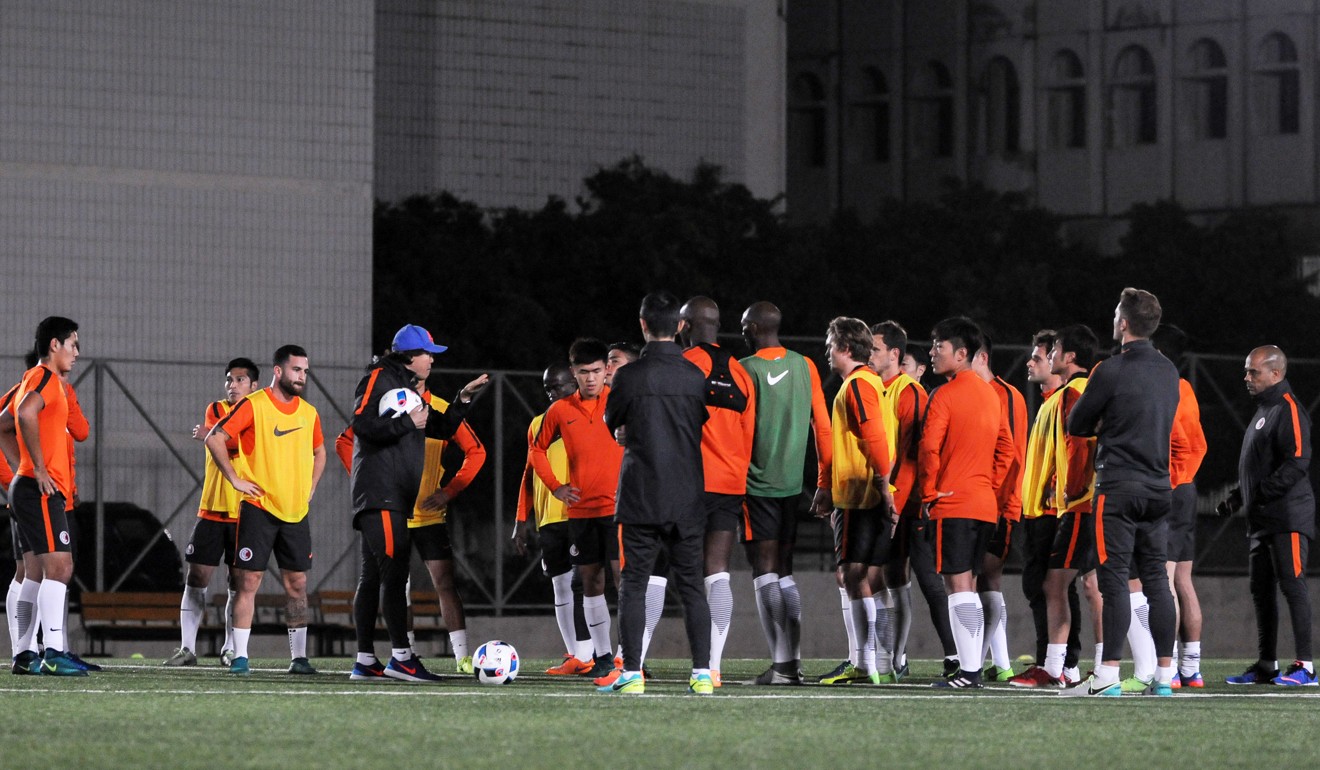 "We want to focus on our game, we are here for our game."
The South Korean later said he was simply defending his players and asked the media for their understanding.
Kim's squad to face both Jordan and North Korea reflects the fall from grace of South China with only four players, including veteran Chan who will retire from the national team after Wednesday's game at Mong Kok Stadium, included from the side which finished fourth in the Premier League last season.
The others are uncapped duo Tsang Man-fai and Leung Nok-hang as well as Lo Kong-wai, who has just two caps.
Hong Kong face North Korea next week at Hong Kong Stadium seeking a first win in AFC Asian Cup qualifying group B following March's 2-0 defeat in Lebanon.
This article appeared in the South China Morning Post print edition as: kim's outburst