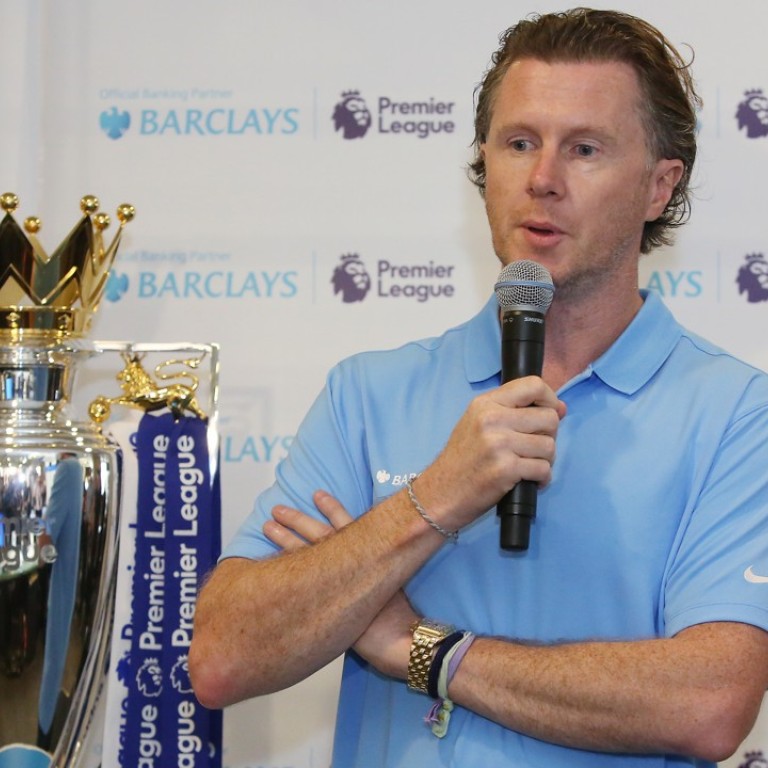 Steve McManaman with the Premier League trophy at a function with Barclays at the South China Morning Post offices in Causeway Bay. Photo: Edmond So
Don't panic: Steve McManaman calls for Liverpool patience in 'crazy' transfer market
Juergen Klopp's Reds arrive in Hong Kong on Monday for Premier League Asia Trophy with just two new additions to their squad
Topic |  
Premier League Asia Trophy Hong Kong 2017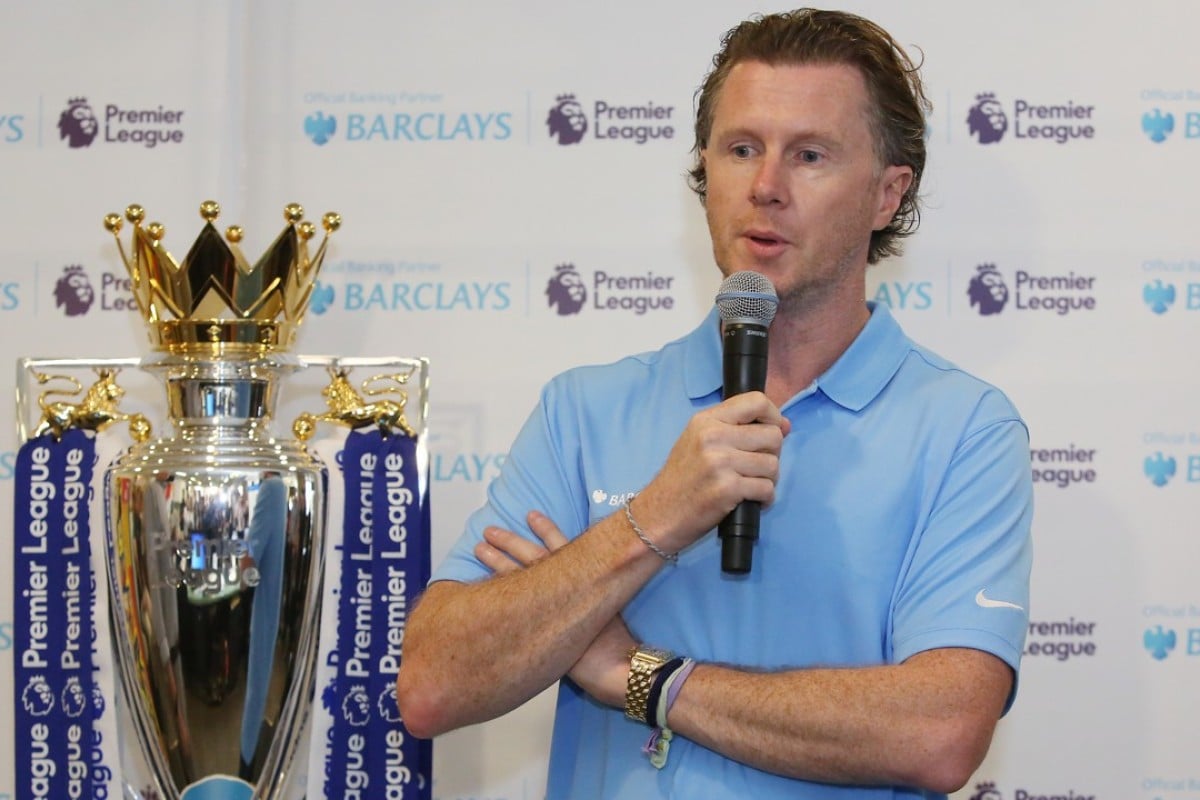 Steve McManaman with the Premier League trophy at a function with Barclays at the South China Morning Post offices in Causeway Bay. Photo: Edmond So
Former midfielder Steve McManaman has urged Liverpool fans not to panic despite Juergen Klopp's side arriving in Hong Kong for this week's Asia Trophy with just two new additions to a squad that finished fourth in the Premier League last season.
Former Chelsea midfielder Mohamed Salah and teenage striker Dominic Solanke landed with their new teammates in Hong Kong on Monday ahead of Wednesday's tournament opener against Crystal Palace.
And while the likes of local rivals Everton have been one of the most active sides ahead of the new season with around £90 million (HK$918 million) of new talent walking through the doors at Goodison Park, the arrivals of Salah from Roma and Solanke from Chelsea have been countered by the departure of Lucas Leiva to Lazio.
The likes of Lazar Markovic, Pedro Chirivella and Mamadou Sakho are also set to be leave Anfield, while Southampton defender Virgil van Dijk and RB Leipzig midfielder Naby Keita continue to be linked with Liverpool.
"They will certainly bring in more people, but who they are, I have no idea," said McManaman, who visited the South China Morning Post office on Monday following his arrival with the Liverpool party for a corporate event in association with Barclays.
"It is only July so we have got loads of time. I think when you start playing matches, people start to panic, that is when it starts to become a bit more real and people want the signings to be done as soon as possible so they can be with the team in preseason.
"But I think there a lot of managers moaning that they can't get the players. I think everybody will be looking for the players they want.
"The selling teams want absolute fortunes and there has to be a balance now because the transfer market in England is absolutely crazy. There has to be a balance between wanting the right person and finding a price that you want to pay and not going over it because some of the prices are ridiculous."
The fourth-place finish means Liverpool will likely return to the Champions League this season, should they come through a two leg play-off round in August, which will put added pressure on Klopp's squad who only had to deal with a domestic campaign last season.
"Liverpool need to strengthen in the right positions. They need a leftback. James Milner is an incredible player and his versatility is fantastic, but they need a proper leftback if they are to do battle in the Champions League," added former Real Madrid midfielder McManaman, who also pointed out "there was no fluke" Chelsea won the Premier League last season while not playing in the Champions League.
"They need a centreback, they need a centre midfielder, these are the players they will be looking for.
"Depending what happens in the centre forward position, they have brought in Solanke, but he is a young inexperienced player, so I would like to bring another one in.
"You want to bring in as many as you can to bolster the squad as they are going to need it next year as it will be hard. It is hard to go at it in such big competitions as the Premier League and Champions League and do yourself justice."
Klopp is set to embark on his second full season in charge of Liverpool having arrived in October 2015 and guiding Liverpool to the 2016 Europa League final as well as eighth in the Premier League after succeeding Brendan Rodgers.
"I hope they back him long-term, but we know that does not always happen. Brendan Rodgers was dismissed when they struggled that year," said McManaman.
"I assume if they are in the top four or five he will be fine, but if they are in 15th, he will be in trouble. I personally think we would be looking long-term with these type of managers and he wants the best for Liverpool."
This article appeared in the South China Morning Post print edition as: No need to panic, club great tells faithful fans