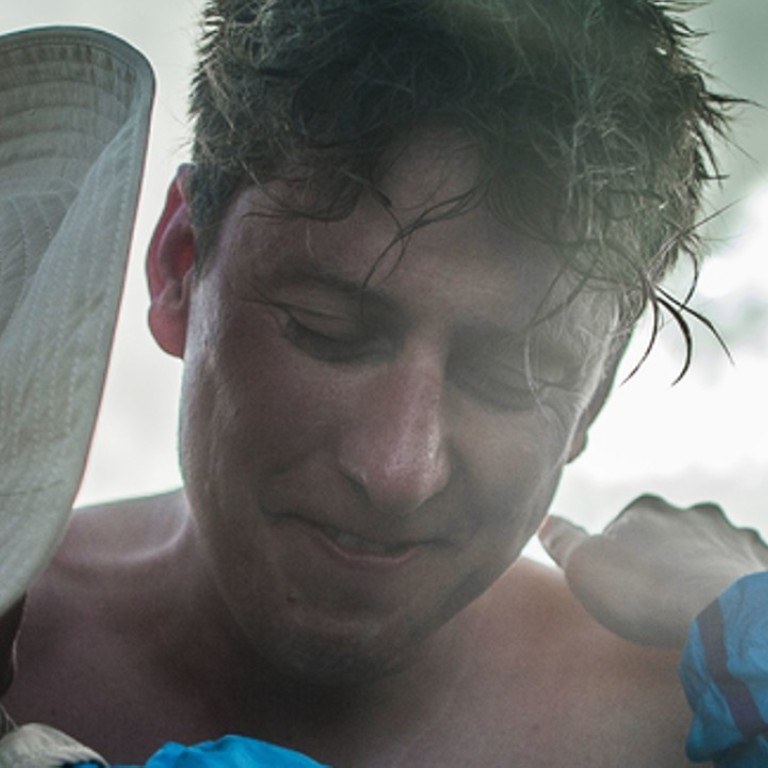 'I keep telling myself it's a walk in the park' – but Simon Holliday is swimming 45km around Hong Kong Island
Briton hoping to raise HK$1 million for his Splash Foundation, a charity providing free swimming lessons for the city's under-resourced community
When preparing for a record-breaking swim around Hong Kong Island, getting stung by jellyfish should be the least of your worries.
"It will happen now and again," said Simon Holliday, the 39-year-old expat aiming to become the first man to complete the 45-kilometre swim around Hong Kong Island.
"If it's relentless stinging, you do feel it ... and you get these big red marks around your body when they wrap around you.
"That – and other marine life – is always an issue in the back of your mind."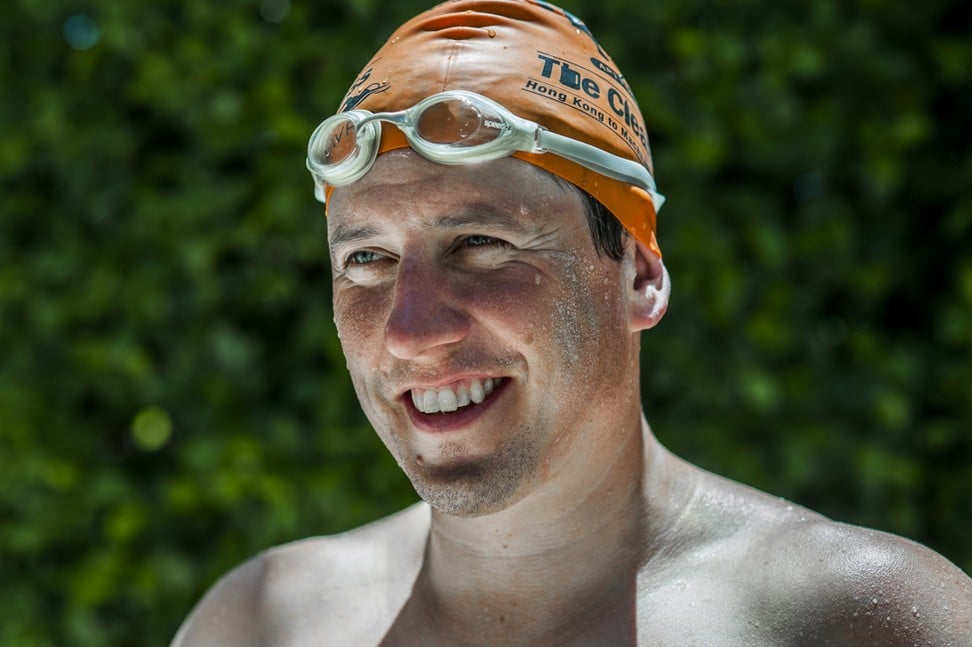 Holliday has until November 11 to prepare for the physical and psychological barriers he will face once setting off at Sai Wan Swimming Shed.
It will be the longest swim the Briton has ever embarked on as he looks to raise HK$1 million for his Splash Foundation – a charity which provides free swimming lessons for the city's under-resourced community.
"Splash is in a critical stage of its development, and if we want to teach 5,000 people to swim by 2020, we need funds," said Holliday, who swam from Hong Kong to Macau in 2014.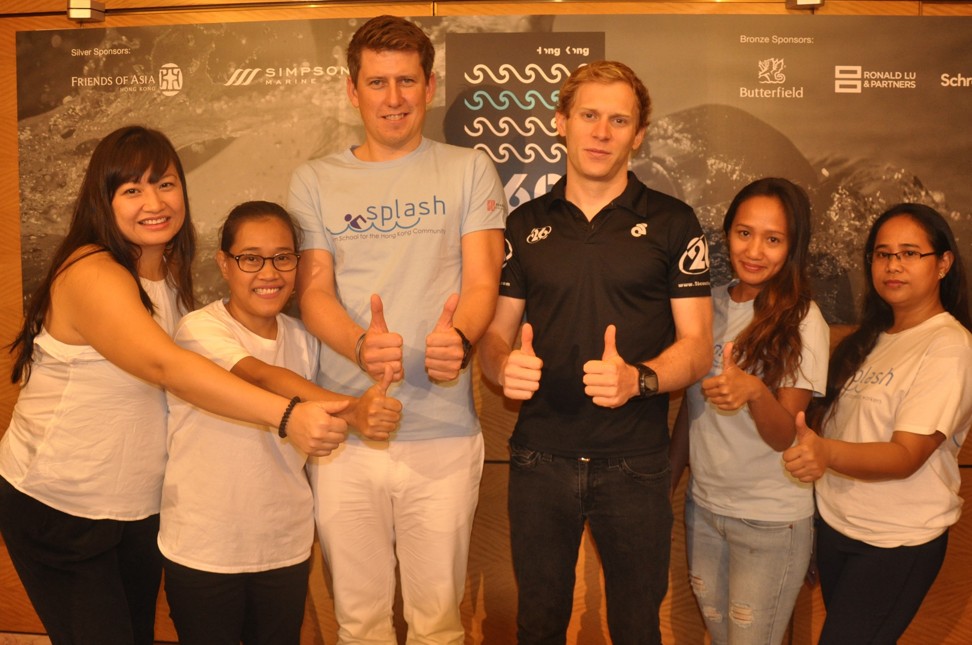 But while the event may have the ambience of a lighthearted charity fun run, the swim itself is excruciatingly taxing on the mind.
"It's not so much a physical challenge as a mental one," said Holliday, who trains four to five times a week with an open water swim on the weekend.
"I did 30km recently – about two-thirds of what I'll be doing around the Island – but it took me 11 hours 50 minutes because the tide was against me from Deep Water Bay to Stanley.
"In these swims, the first couple of hours are particularly hard. It's quite lonely and when it's dark it's quite spooky. I don't know ... you feel very negative."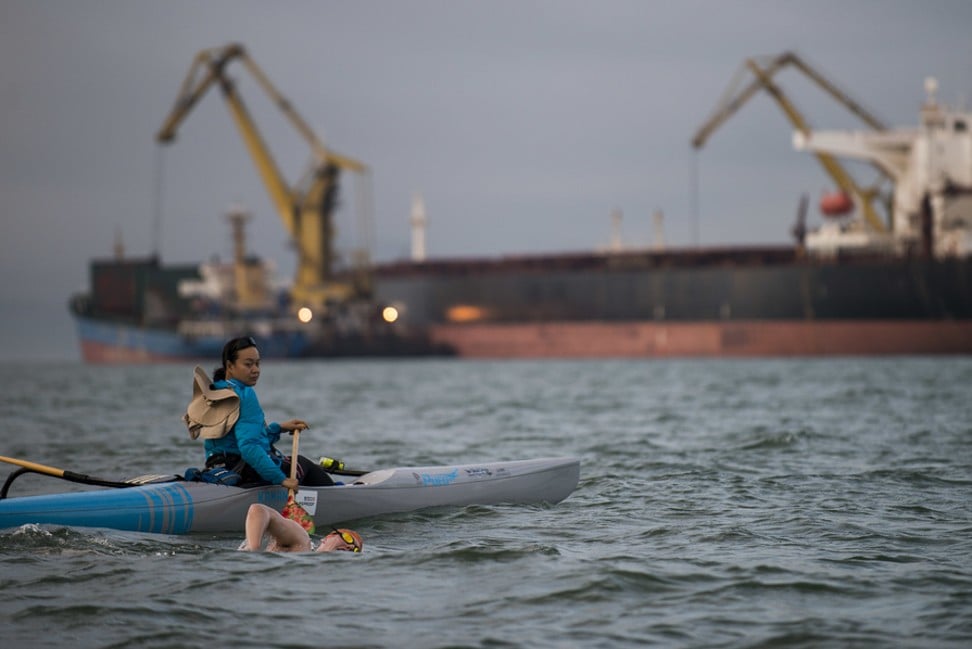 Having also completed the English Channel in the past, Holliday has seen fellow swimmers crumble in the face of peril too many times.
"These people have been swimming their hearts out for 14 or 15 hours, and France is just 750 metres away. You can see it right in front of you, and then the tide turns and gradually pushes you away. And that's it – they have to give up. Two years of training and money down the [drain]."
It is imperative for long-distance swimmers to put safety first; knowing when to throw in the towel may be the difference between life and death.
That being said, giving up is never easy, especially when swimmers pride themselves on having minds of steel.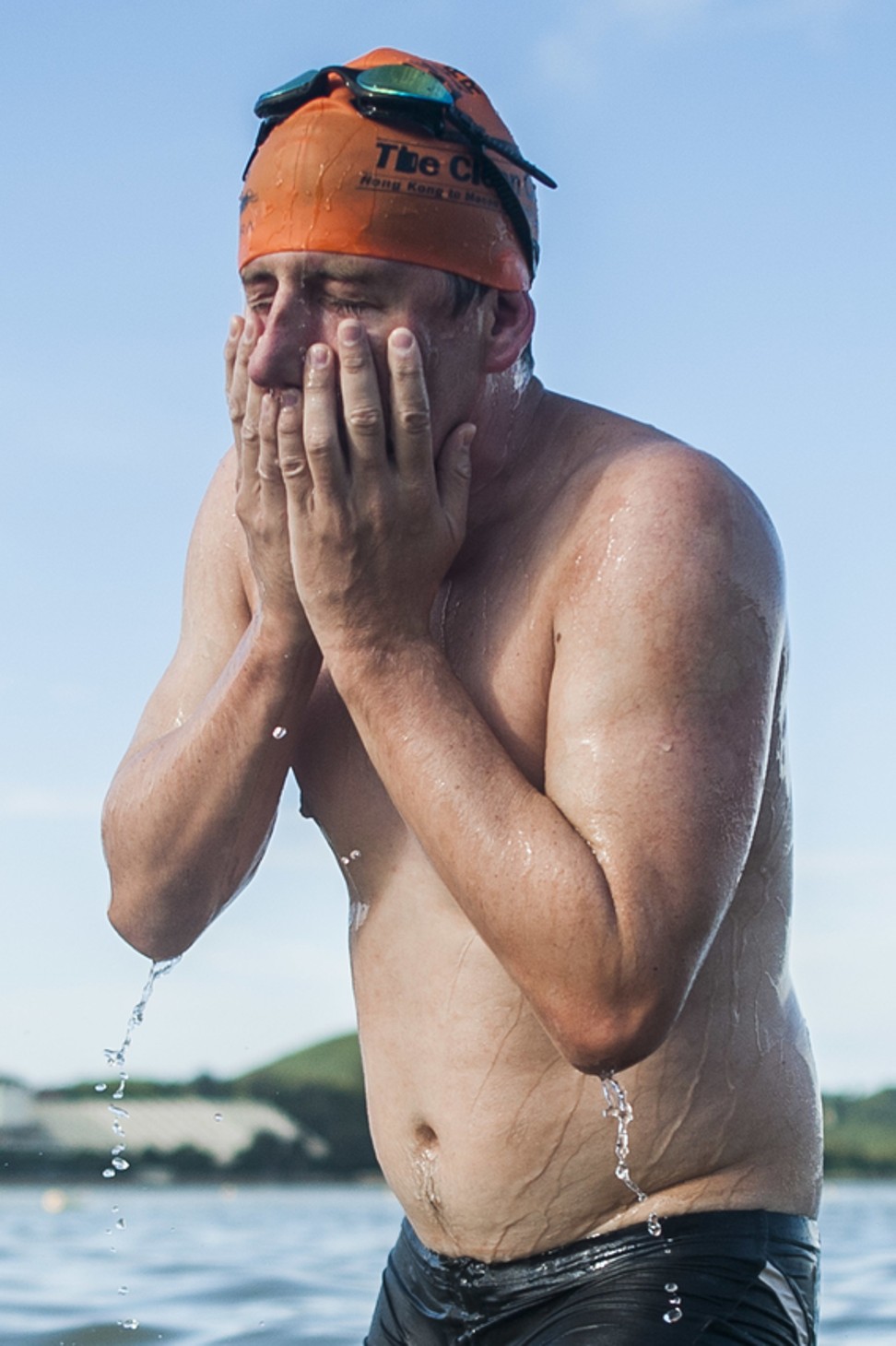 "I remember giving up after a six-hour swim because I suddenly felt cold and couldn't get that thought out of my head," Holliday said.
"When you're on your own, you're very sensitive to the things around you. If you see a lot of activity on the support vessel, then you're suddenly thinking about what it means.
"There's nothing to break up these thoughts because you're doing the same thing again and again. You are very reliant on the people around you and if there's a glitch, it becomes quite stressful."
Holliday is winged by coach Henry Wright and event organiser Shu Pu, both of whom know the Hong Kong open water swimming scene inside out.
Taking into account tides, currents, marine traffic and adverse weather, the team estimates the swim will take between 15 and 18 hours.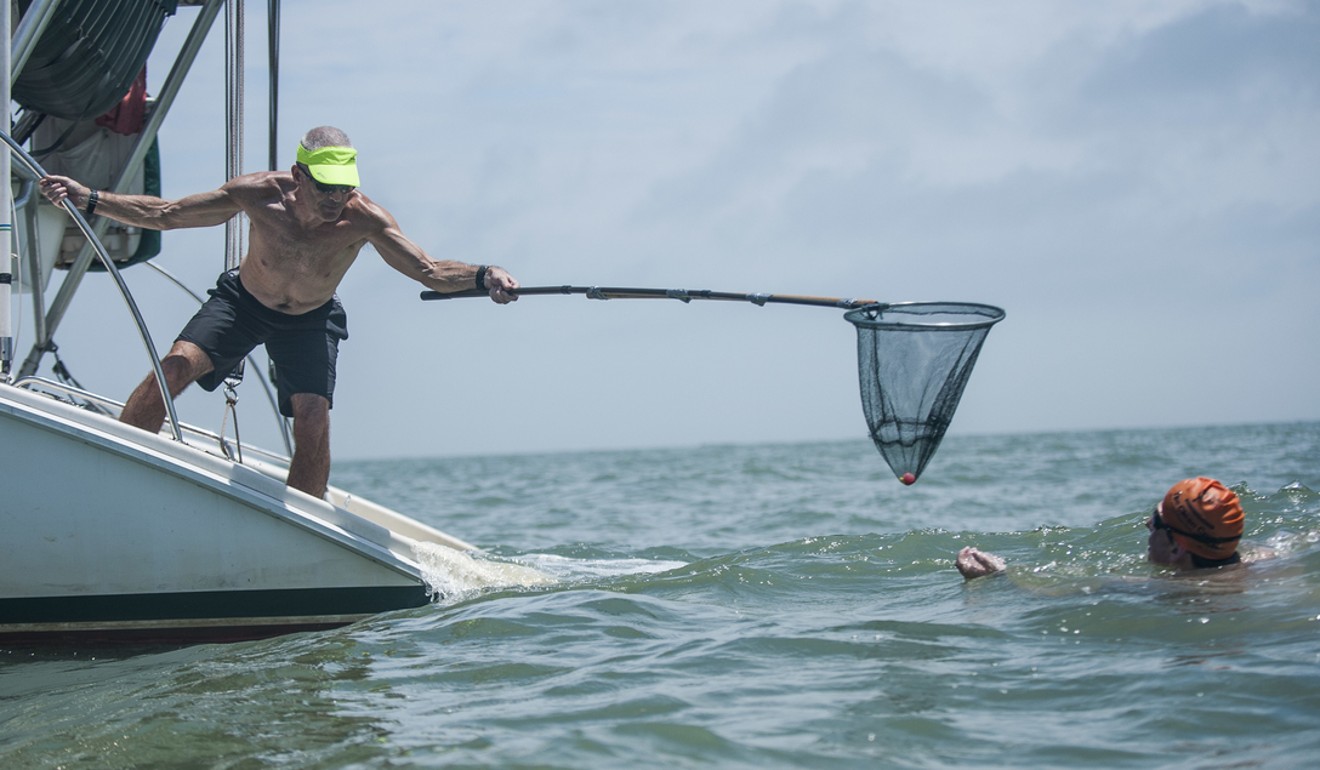 "He'll essentially be by himself for 16 hours," said Wright. "It's probably 90 per cent mental, 10 per cent physical.
"You go through a variation of mental states – absolutely fine for a few hours, then all of a sudden hit a mental downer and become quite depressed.
"It's important for us to keep communication [from the vessel] down to a minimum; the last thing I want is having too many people saying too many things."
Holliday added: "This will be a lot harder than the Channel and Macau. I'll need to leave something in the tank."
So how does one even begin to conquer the monotonous strokes, the ever-changing external factors and the innumerable psychological hurdles along the way?
"For me, it's about acceptance," Holliday said. "It's not about trying to rail against the environment; you're trying to go with it. Go with the waves.
"What I tell people is not to psych themselves up, but to calm themselves down and make it seem like it's not a big deal. It's just like walking, except you use your arms a bit more than your legs.
"If you just keep telling yourself that it's just like a walk in the park, then you won't think 'oh god, I can't possibly do this.'"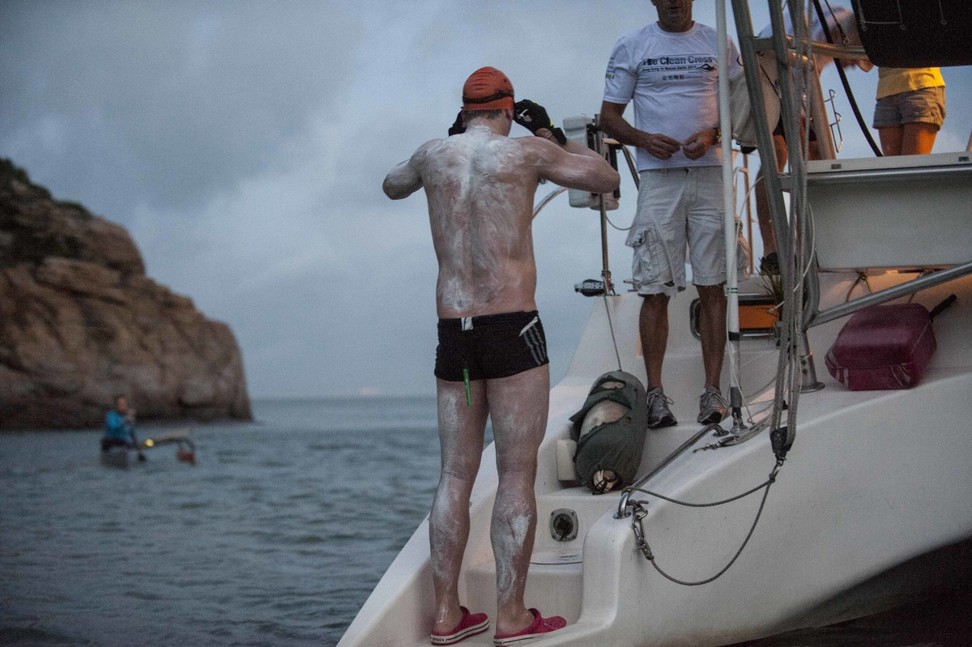 A walk in the park may be a slight exaggeration for those less experienced in the open water circuit, but Holliday insisted that "normalising the scenario" would be key to enduring the treacherous Chai Wan tides.
"You should think about it in terms of hours in the water rather than distance. Time is predictable and will elapse whether you like it or not.
"It would be counterproductive to think of it in terms of distance because you may travel a longer way if the tide is against you.
"It's not about who gets there first, but whether you complete it or not. Of course, everyone likes to do it in a shorter time, but everyone supports everyone else during these long swims."
His team will track his movements and health via support vessels, while a handful of Hong Kong swimming talent – including three-time Olympic swimmer Hannah Wilson – will join in for a dip at certain stages.
Perhaps most significant of all is that some of Splash's participants will be there to watch their teacher tackle his most punishing challenge.
"It makes a big difference. To have someone in the water or supporting you – even if they are not saying anything – is very powerful.
"Some of our participants had never stepped in water before. They never had the opportunity to swim, and six months later, they were knocking it out of the park. It's amazing."
To contribute to the Splash Foundation, visit https://www.justgiving.com/campaigns/charity/splash-hk/splashfoundation
This article appeared in the South China Morning Post print edition as: swim around hk island like 'a walk in the park'