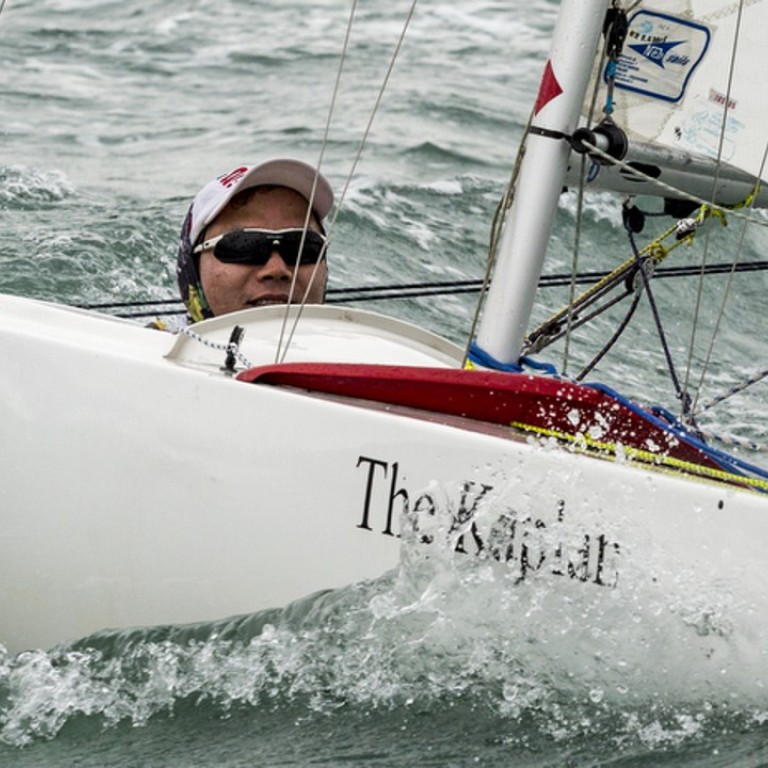 'Don't say no because it's difficult': disabled Hong Kong sailor making waves and making history
Foo Yuen-wai becomes first Para athlete to complete the gruelling 26 nautical mile Around the Island Race – and now he's targeting the Paralympics
There were around 1,400 people on 230 boats taking part in last weekend's Around the Island Race, and even two dogs wearing life jackets, but it won't have been more special for any participant than Hong Kong's Foo Yuen-wai.
Not only did Foo, 45, become the first Para athlete to complete the gruelling 26 nautical mile course, he did it in the smallest boat in the fleet – a 2.4mR named The Kaplan, which he operated single-handedly.
Despite a childhood case of polio that left him using a wheelchair, the insurance salesman achieved his dream of learning to sail with Sailability Hong Kong, a charity that provides boats and training for disabled people.
"I want to tell everyone that even if you're like me, sitting in a wheelchair for a long time, you can sail, even on a single-handed boat, operating everything by yourself," said Foo at the Hong Kong Yacht Club, ahead of the Around the Island Race awards ceremony.
"Don't say no to sailing, just because it is difficult – anyone can do anything."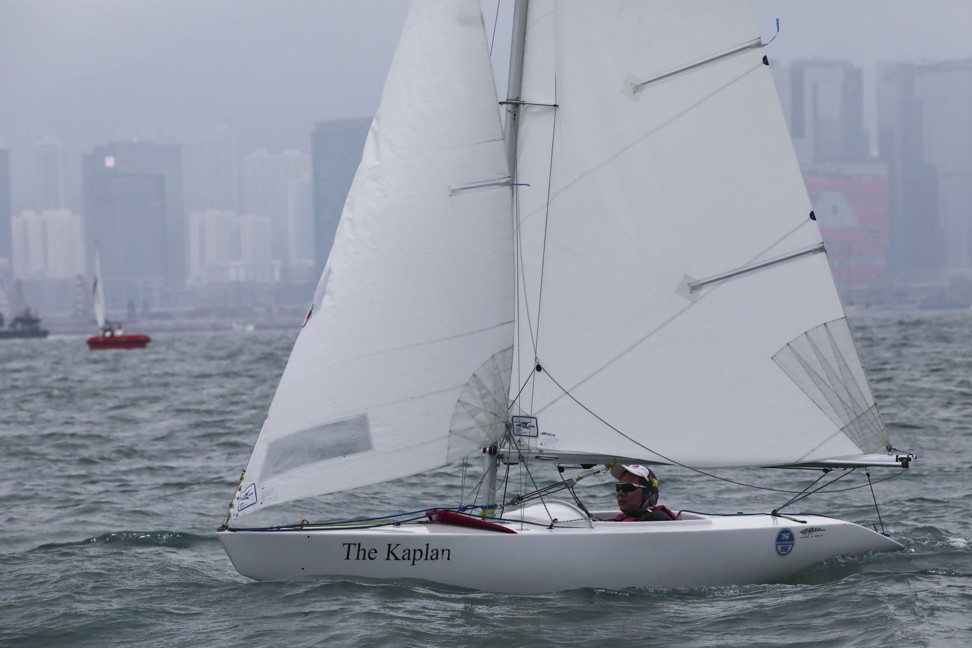 With two start lines located off of Causeway Bay and Hung Hom, and 22 consecutive starts to get the fleet away in windy, boat breaking conditions, Foo battled to sail across the line at 16 hours, 11 minutes and 24 seconds.
"It was so worth taking part in this race," he said. "I wanted to show that everyone can sail, including people with disabilities.
"It has been hard but I learned with the help and support of the coach and my Sailability Hong Kong teammates
"I really enjoyed it, even though it was really hard work on the course especially where there were a lot of waves more than two metres high.
"But I managed to get through it to show people that you have to enjoy your life, that you have to challenge yourself in life and overcome your problems and go again."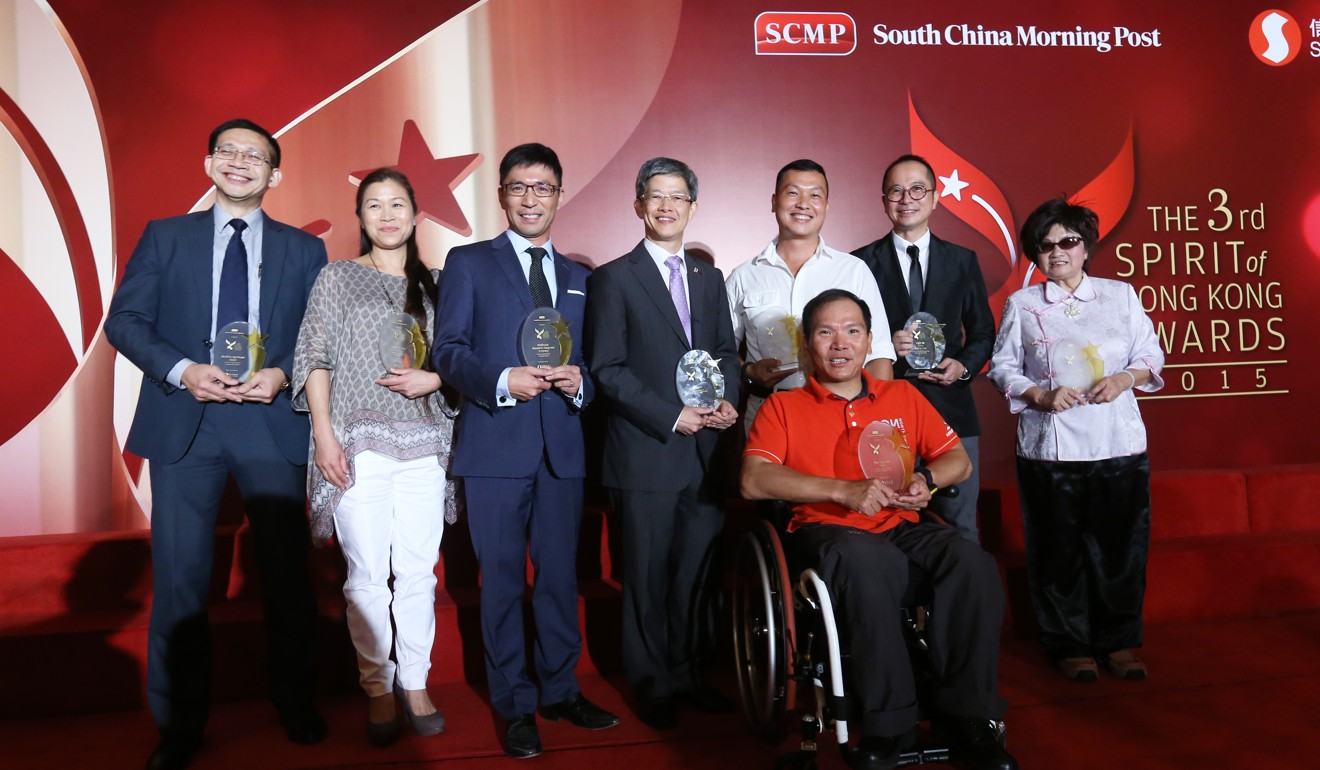 Foo earned the Overcoming Personal Challenge Award at the South China Morning Post's
Spirit of Hong Kong Awards in 2015
, after winning bronze in the 2.4mR at the 2014 Asian Para Games in South Korea.
But not even that could prepare him for the rigours of the Around the Island Race.
"In Para competitions we just go around the marks and buoys on a specific course, so you can foresee how you will run and you can plan properly, despite some variables," he said.
"But for the Around the Island course, it's a long distance race along the coast. Especially being the first time for me, you have to know every landscape, the specifics of the course.
"For me it was the toughest race of my life because most of the things were strange and new to me."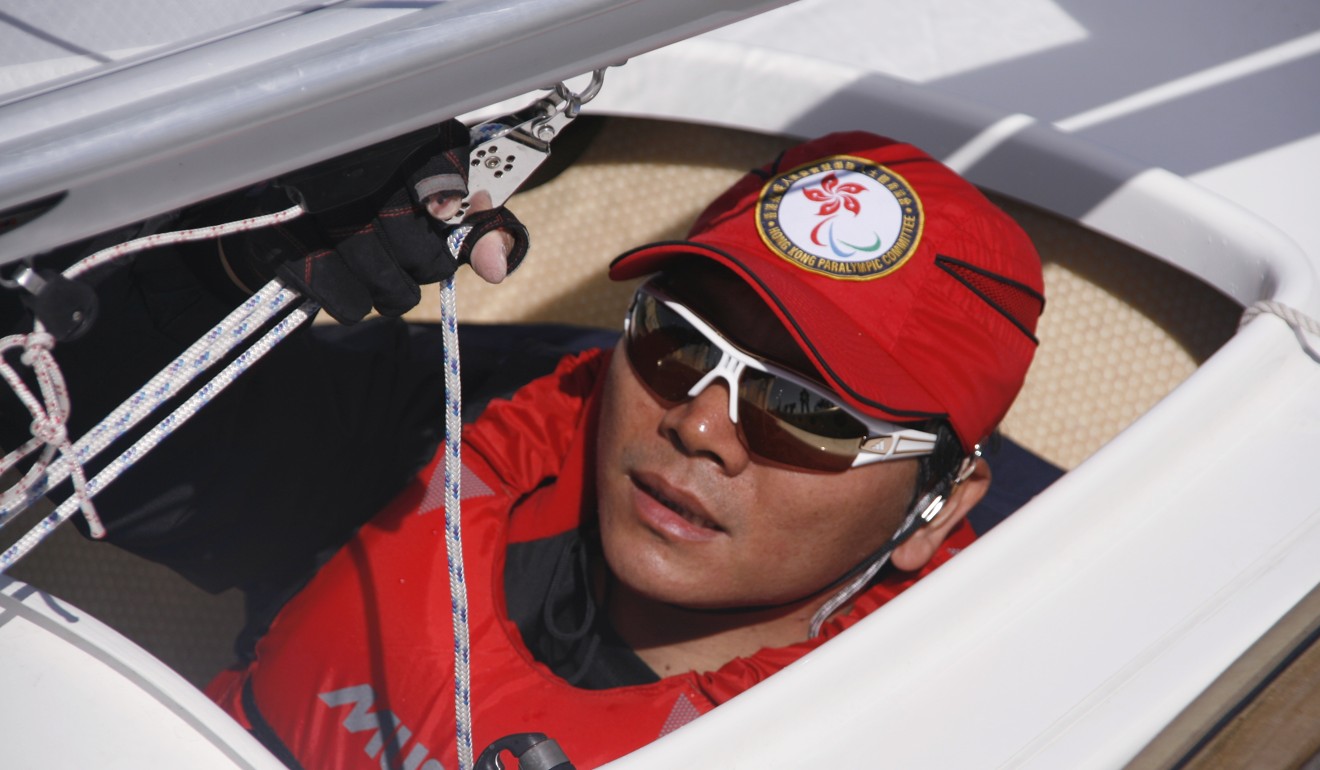 His next dream is to compete at the Paralympics – but that won't be at Tokyo in 2020, with sailing cut from the list of sports because of a lack of nations active in World Sailing competitions.
But Foo is hopeful they can get the necessary 32 countries signed up for sailing to be reinstated at the 2024 Games in Paris.
"For now my aim is to participate in more regattas and events," said Foo, who will next compete at the local ABC Southside Regatta.
"I want to keep getting out the message to the people that everyone can sail, whoever you are, no matter if you are healthy or disabled."