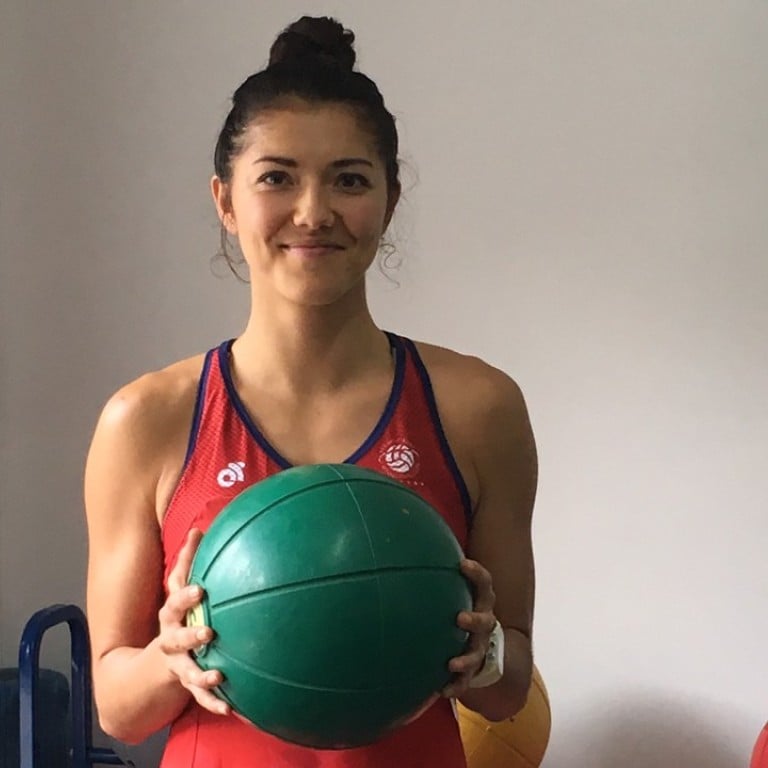 After a 10-year absence, former rugby star Stephanie Cuvelier is back on the netball court for Hong Kong
The 26-year-old first represented the territory in 2007 and returns to the team for the Nations Cup in Singapore
She may only be 26 but life has already come full circle for Stephanie Cuvelier as the dual international prepares to step out for Hong Kong in netball's Nations Cup in Singapore.
It has been 10 years since Cuvelier last represented Hong Kong on a netball court but she certainly hasn't been laying idle in the interim, spending four years in the full-time rugby sevens programme at the HKSI.
Her first stint in international netball was short-lived – she played one tournament in 2007 as a 16-year-old – and the midcourter is surprised to find herself back in Hong Kong colours so soon after stepping away from rugby 12 months ago.
"Coming back to netball and suddenly getting the opportunity to play for Hong Kong again, it's been awesome but I feel like I'm starting from scratch and I'm learning about the sport again," she said.
"For me that's why I like doing things, I like to learn. I always take pride in playing for my country and it's an honour that not many people get."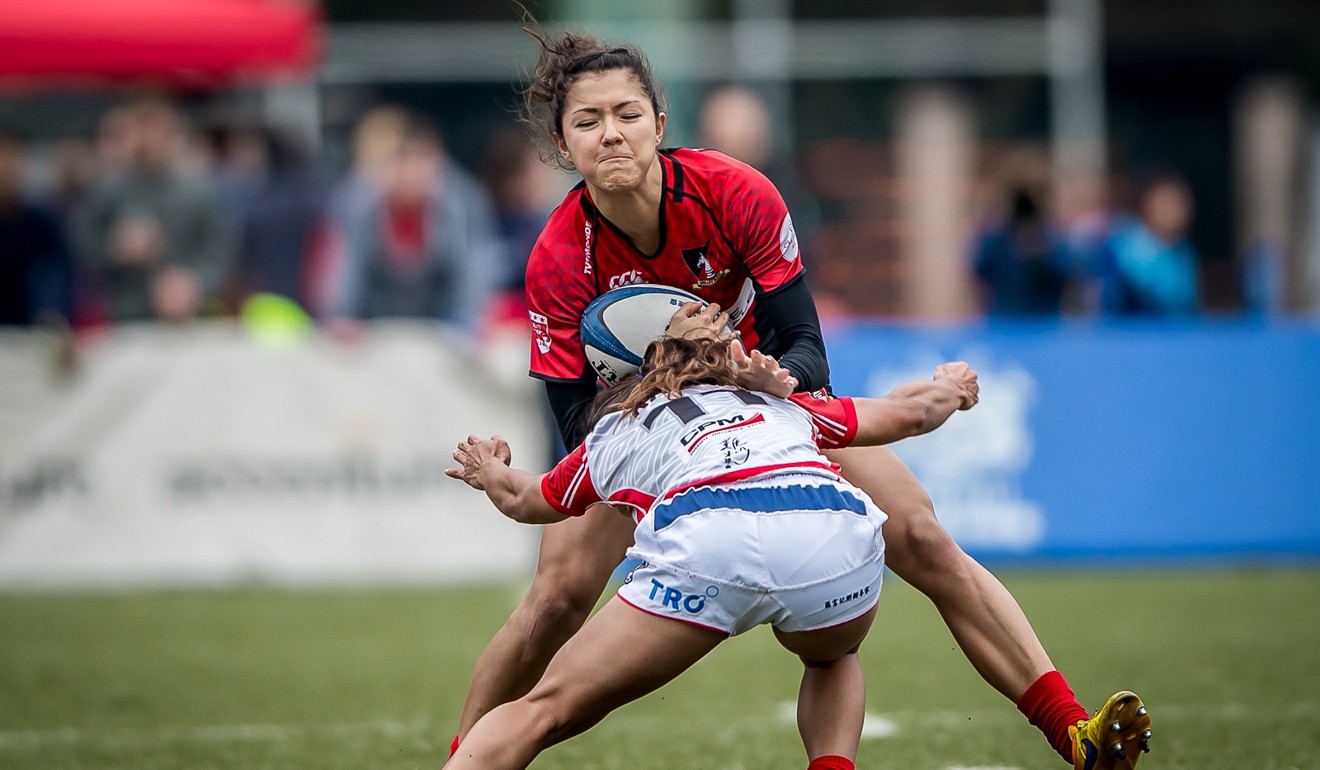 Cuvelier represented Hong Kong in sevens and 15s rugby, debuting as a 17-year-old at the 2009 Hong Kong Sevens.
While her days of playing top-level rugby are behind her, Cuvelier still plays for the all-conquering Valley side in the KPMG Women's Premiership and is enjoying juggling her two sporting passions.
"I have kind of found the love for the game again, going back to club rugby I remembered why I played in the first place," she said.
"Rugby was never about money or the contracts or anything like that, the pressure you get put through, it's a mental test and you learn so much from it, but at the same time it becomes a job.
"For me that was the moment I knew I didn't want to do this job because that is not why I did it in the first place and I'm a firm believer in doing what you love."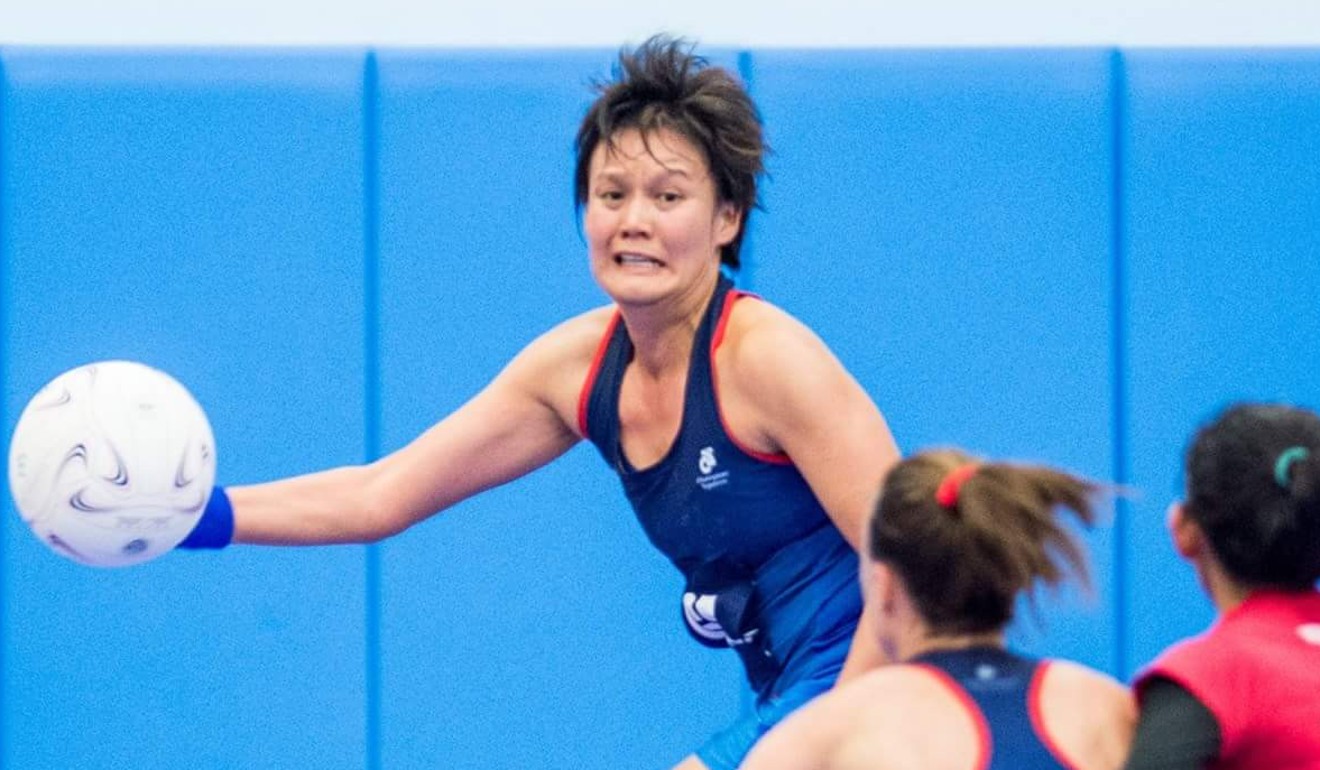 Rugby's loss has been netball's gain and the game has never been far from the personal trainer's mind.
"I couldn't play any other sport [while at the HKSI] and giving up netball was no fun because I always played with my sisters [Natacha, Vanessa and Nadia]," she said. "They were all playing netball and I was always the one on the sidelines supporting."
A lot has changed on the netball front in Cuvelier's decade-long absence and she has enjoyed being part of the build-up in what is now a more professional set-up.
While players are still juggling full-time jobs, Cuvelier said the team have left no stone unturned in ensuring they are ready to go come Sunday's first game against Swaziland.
"It feels good, we are all feeling prepared and it's just about continual improvement," she said. "It feels like it's finally coming together. We played against the men's team, the first game we played against them I was surprised by how well we played."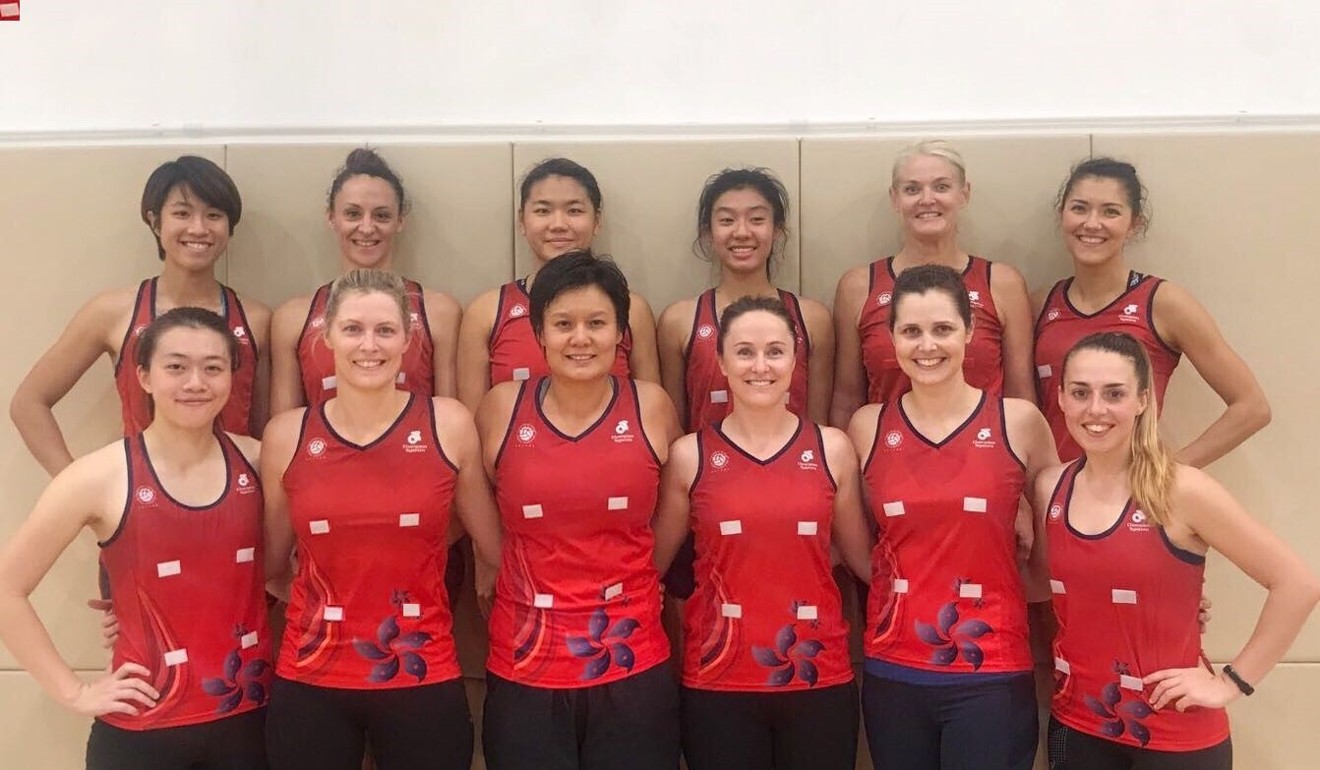 Hong Kong, who are ranked 24th in the world and will be co-captained by Connie Wong and Kate Jolly, also face off against Singapore (ranked 19th), Ireland (22nd), Cook Islands (unranked) and Malaysia (20th) in the six-team tournament, with the top two side's playing in Saturday's final.
It is the first time Hong Kong has been invited to the annual event and Cuvelier said what lies ahead is somewhat of an unknown.
"We all play very different styles of netball, I think some teams will be super aerial, some will be more physical and some will be short and sharp. It is going to be a surprise," she said.
"It is going to be about going out there and seeing how it goes, assessing during the first quarter and changing things up as we go.'
Hong Kong squad:
Connie Wong (c), Kate Jolly (c), Kalani Brown, Natassia Brakenridge, Stephanie Cuvelier, Gessy Li, Krystina Te Kanawa-Coffin, Michelle Arkell, Angela Chan, Emma Gregory, Ann Lo, Mandy Tai.
This article appeared in the South China Morning Post print edition as: Cuvelier back on court after 10 years