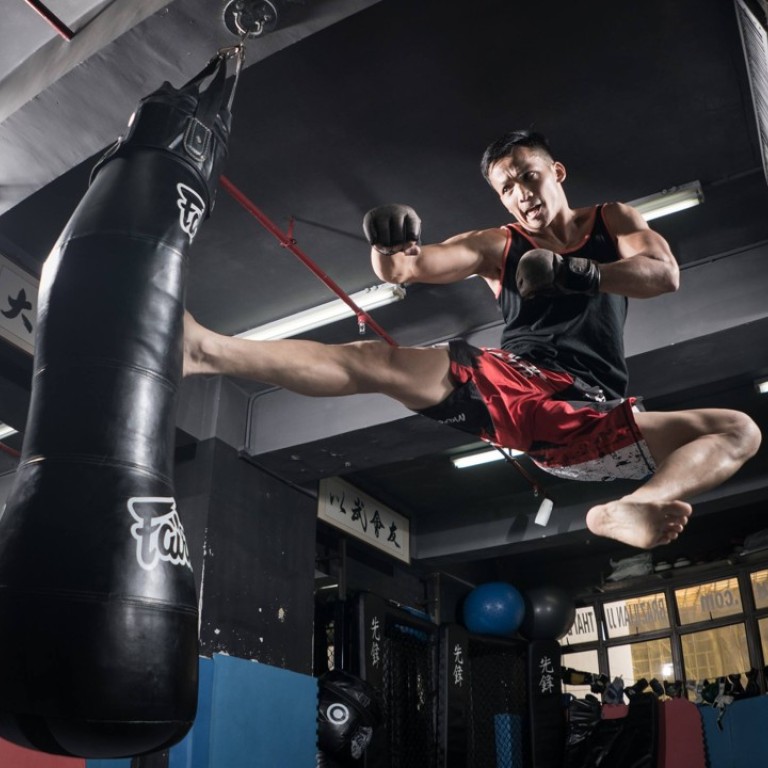 'It wasn't an easy journey': meet the wing chun pilgrim who found a deeper purpose in Hong Kong's martial arts community
Martial arts master Marc Guyon made his professional debut in 2014, but just wants to impart his wisdom on his disciples
When French wing chun master Marc Guyon left his finance job and set foot in Hong Kong five years ago, he only expected to stay for a few months.
A jobless and visa-less Guyon intended to learn from the Hong Kong's acclaimed wing chun masters and return home with sufficient wisdom to open a school of his own.
"It was very symbolic," said the 33-year-old with 18 years of wing chun experience. "I was teaching it in France but I wanted to come to the city that developed it; the home of Ip Man and Bruce Lee."
Little did the Frenchman know that five years on, he would be the one spreading wisdom and would become a pivotal figure in Hong Kong's contemporary mixed martial arts (MMA) scene.
"It wasn't an easy journey ... it was very hard to make a living here," recalled Guyon (professional MMA record 3-4) after his winning display at Just MMA's inaugural Hong Kong promotion on December 1.
"But it's not really about me, any more. I am here to prove that martial arts is for everyone."
Guyon eventually found a job thanks to his master's degree in finance, settled down with his Hongkonger wife, Carmen, and had a son with another one expected to arrive around Christmas.
"We're very happy about the second baby. They will have only two years' age difference so they'll be able to train together," Guyon quipped.
He made his professional MMA debut in 2014 and left the finance sector a year later to pursue a full- time career in martial arts. With all his attention turned to his lifelong passion combined with a vast support network to encourage him, Guyon could not be more sure that this is his calling.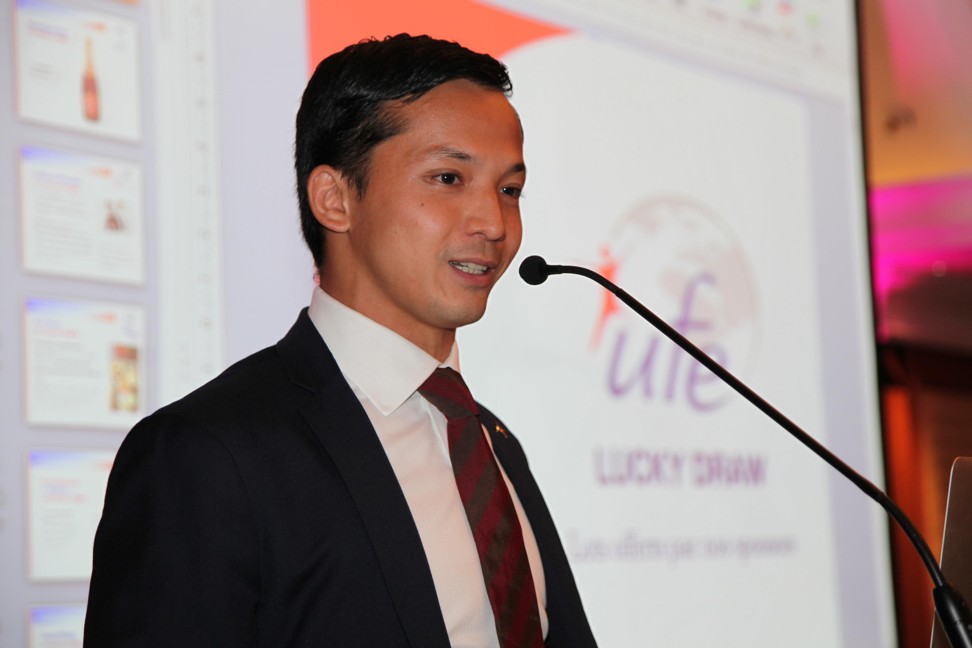 "I feel like a part of Hong Kong now, more integrated with society," said the head instructor of MGK Wing Chun and MMA, and current president of the Overseas French Association of Hong Kong.
"I was a white collar guy. I want [similar] people in Hong Kong to watch me and think, 'oh my god, this guy used to be in finance as well, and after some training and fights, he went professional. It works'," Guyon said.
"I want to prove that martial arts is for everyone – people in Hong Kong are busy but can spend a little time doing it."
Guyon trains primarily out of Hong Kong Fight Club but frequents other gyms to maintain an all-encompassing fight game.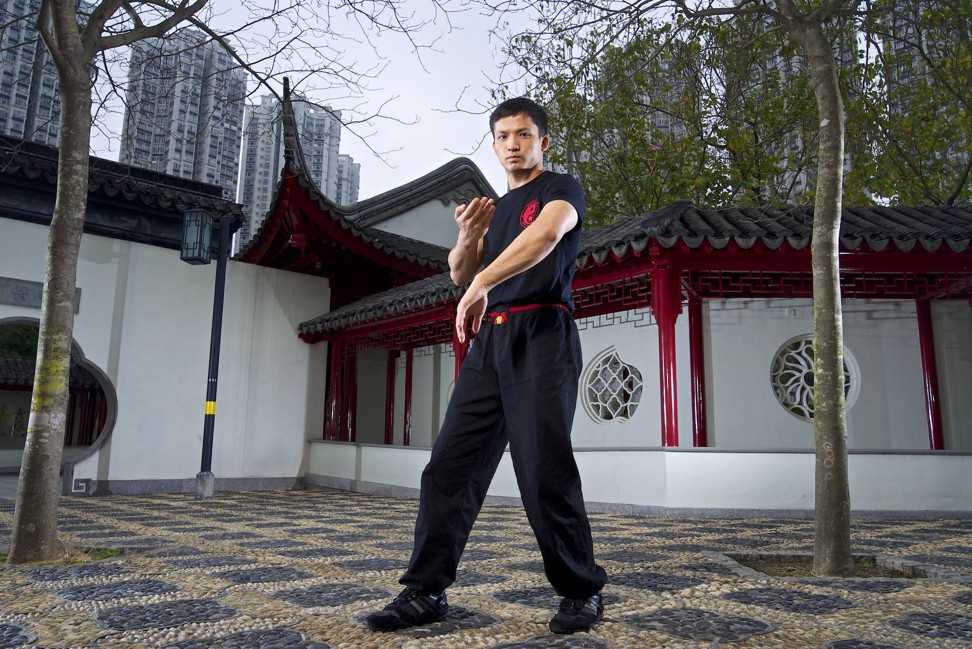 "I'm an open-minded martial artist," said Guyon, who has previously competed in boxing, savate [French boxing] and holds a blue belt in jiu jitsu. "Some are very loyal, but I'm the opposite. Some old-school people won't like this, but many people contribute to my wins."
His latest win over Macau's Adunsak Rangmard was a particularly high hurdle – one that Guyon passed with flying colours despite being out of action for more than a year.
"It was kind of a comeback fight for me," he explained. "I suffered a broken jaw from a previous fight [with Chinese promotion Art of War in July 2016] but I'm back on track.
"To be honest, I was a little disappointed because I thought I would finish the fight in the first round. I thought it would end quickly because of our different styles. I still have a lot to learn."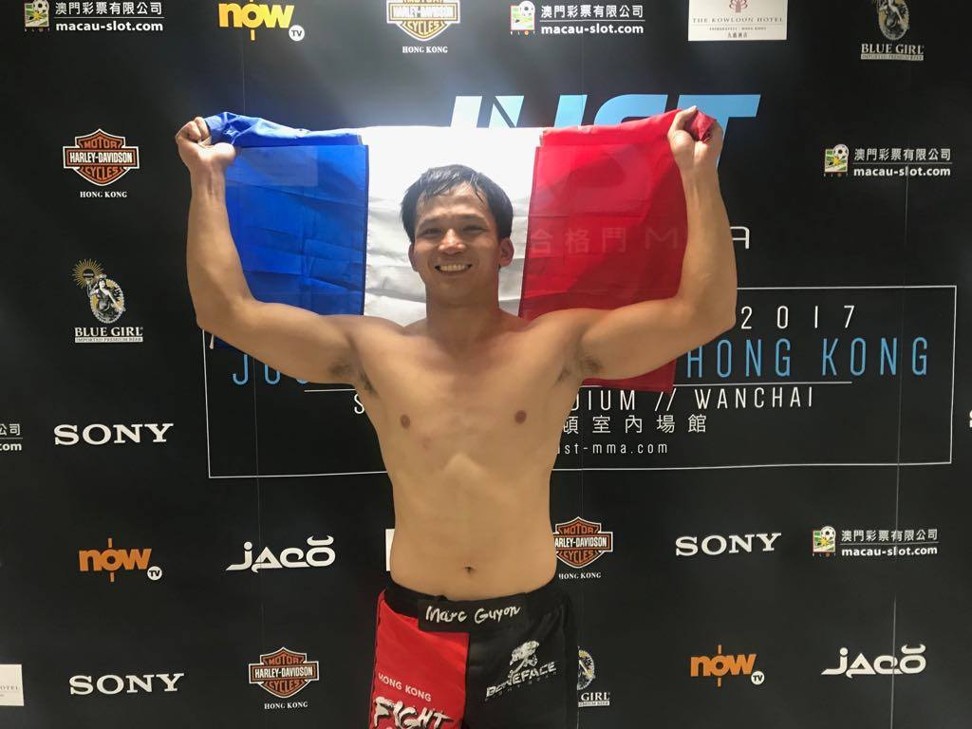 Guyon was draped in French and Hong Kong flags after making the celebratory rounds with a rapturous Wan Chai's Southorn Indoor Stadium crowd.
"I had a lot of support because I'm from Hong Kong now; my students, my networks came to watch – there was a lot of pressure but I made a lot of people happy with the win."
"I have a lot of friends who watched and don't know a thing about MMA. They still can't believe I do it and think I'm a bit crazy ... that it's for barbarians.
"But I want to give it a good image. I think that's my role."
"I'm 33. My objective is not to get into the UFC or anything like that; my objective is to make people understand what martial arts is."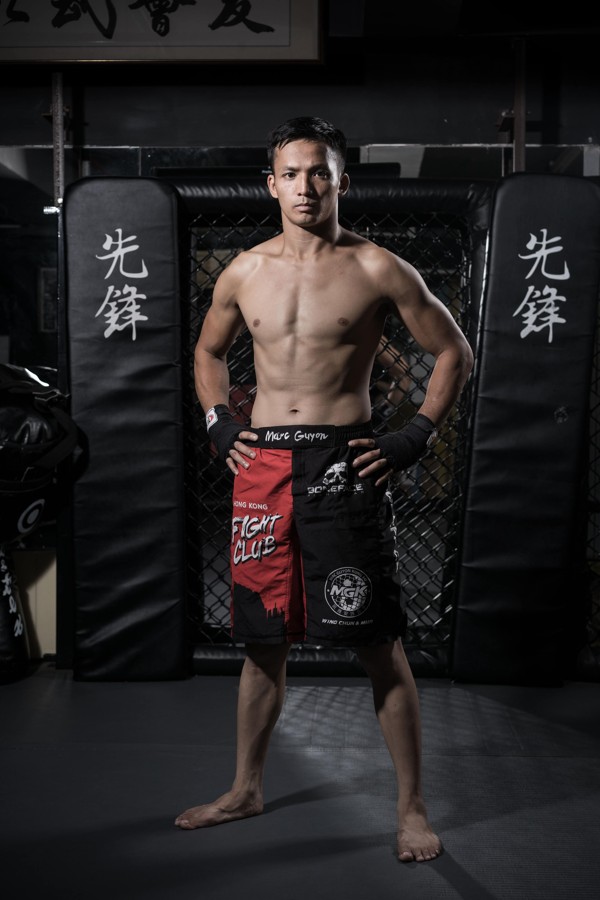 Marc Guyon has outgrown his personal journey. As he humbly puts it, it's no longer about him any more. Rather, it is about the people around him; his disciples; the future breed of Hong Kong mixed martial artists.
And what is the number one rule of the Guyon fight community?
"I'm a martial artist. I fight when I have to fight. My challenge is to show people that you have to keep going – it's not all about the theory.
"I want to have a few more fights – a few wins, a few losses – and I want my students to be a part of the adventure. Prepare together, train together, do rounds together, sharing the experience.
"Everyone helps each other out and this has to continue."