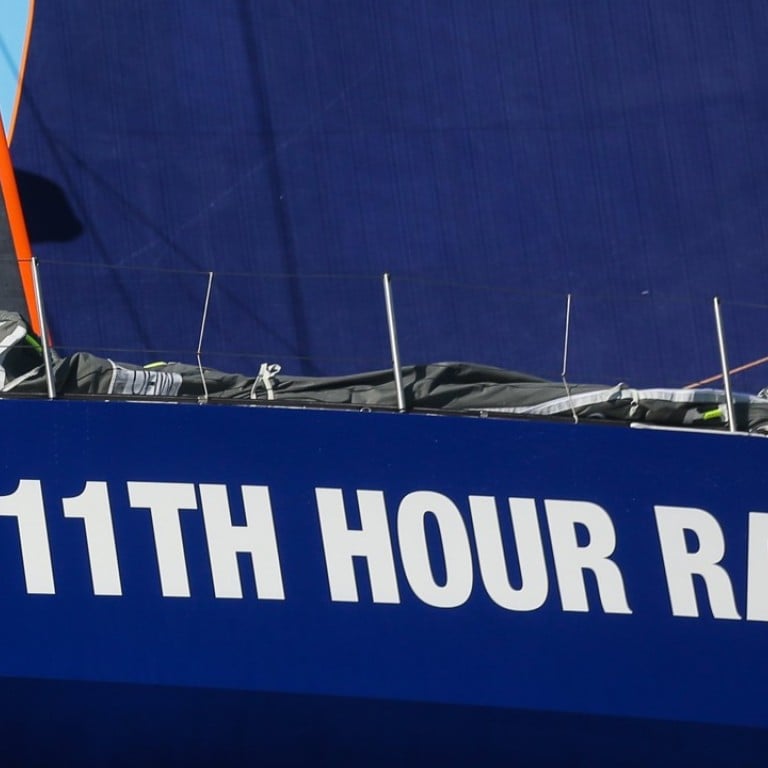 'Deeply saddened' Volvo Ocean Race organisers supporting investigation into fatal Hong Kong crash as fisherman dies
Nine crew members from fishing boat were rescued by commercial vessel after Vestas 11th Hour Racing issued Mayday call for stricken ship
Volvo Ocean Race organisers have offered their condolences after a
fisherman died in a collision
with competitor Vestas 11th Hour Racing as the yachts headed into Hong Kong.
"The Volvo Ocean Race is deeply saddened to inform that the collision between Vestas 11th Hour Racing, a team competing in the Volvo Ocean Race 2017-18, and a fishing vessel has resulted in a fatality of a crew member of the fishing vessel," read a statement.
"On behalf of the Volvo Ocean Race and Vestas 11th Hour Racing, we offer our deepest condolences to the loved ones of the deceased."
Vestas were in second place when they crashed, but the incident forced the team to retire from the fourth leg of the race as they helped with the search for the fishing boat's crew.
"The incident occurred approximately 30 miles from the finish of Leg 4, outside Hong Kong waters," continued the statement.
"Race Control at Volvo Ocean Race headquarters was informed of the collision by the team moments after it happened at approximately 17:23 UTC on Friday January 19, 2018 (01:23 local time on Saturday morning).
"The Vestas 11th Hour Racing team, none of whom were injured in the collision, issued a Mayday distress call on behalf of the other vessel, alerting the Hong Kong Marine Rescue Coordination Centre (HKMRCC) and undertook a search and rescue mission.
"HKMRCC informed Race Control that a commercial vessel in the area was able to rescue nine of the crew and that a tenth crew member was taken by helicopter to hospital. HKMRCC has since confirmed the death of the airlifted crew member."
The fourth leg was won by Hong Kong's Scallywag, with China's Dongfeng Racing finishing second after the seven boats departed Melbourne earlier this month.
"Volvo Ocean Race and Vestas 11th Hour Racing are now focused on providing all support necessary for those affected by this incident," added the organisers' statement.
"All involved organisations are cooperating with the authorities and are fully supporting the ongoing investigation."