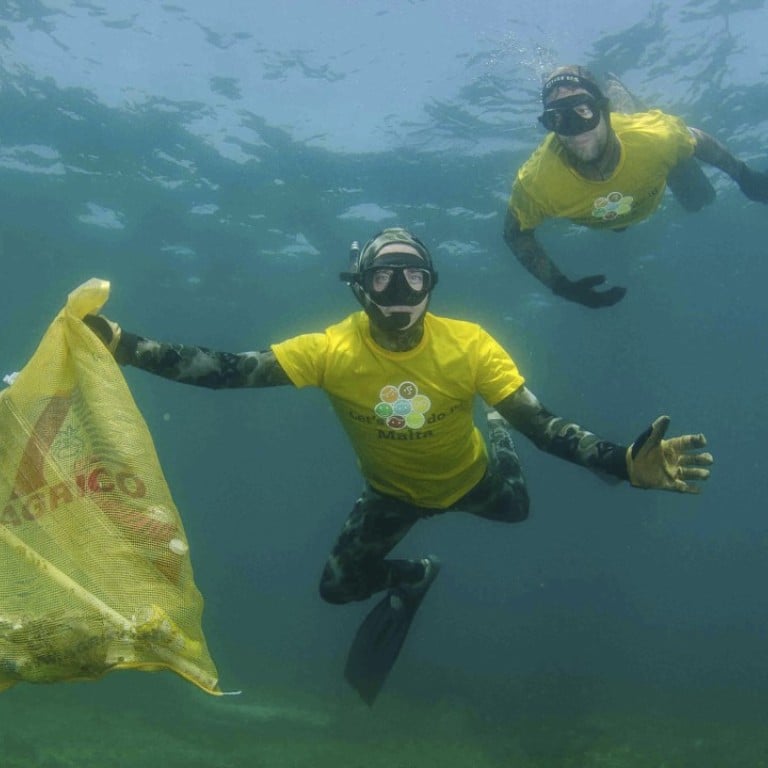 Microplastics might already be inside us all: Volvo Ocean Race warns of 'chemical burden' coming from waste littering the seas
People might be moved by images of endangered animals but there's a 'stronger message' that danger is coming to harm us
Gone are the photos of turtles tangled in plastic six-pack beer rings or seals chewing on bags – the biggest shock factor comes from the microplastics potentially inside us, says the
Volvo Ocean Race
sustainability team.
"Yes, we will all be moved by seeing pictures of affected animals, but if we know that it's coming back to affect us, then it's a stronger message for everyone," said VOR sustainability education programme manager Lucy Hunt.
Hong Kong uses around 5.2 million single-use plastic water bottles a day, while 15,000 tonnes of waste is collected by the government from Hong Kong's beaches each year.
Plastic is the most common type of marine debris found in the ocean. Particles falling under 5mm in length are considered to be microplastics.
Microplastics can be formed via degradation of larger plastics and found in health, beauty or household products, all of which facilitate easy passage through water filtration systems. They are a contributor to the depressingly named "Great Pacific Garbage Patch" and may have wriggled even closer to home: our bodies.
"It's really important to see if it's in our blood because microplastics have endocrine disruptors in them and there will be a knock-on effect on our health," Hunt said.
Toxic chemical Dichlorodiphenyltrichloroethane (DDT) was commonly used in pesticide in the US before being outlawed in the 1970s for its harmful traits towards animals. Outlawed, but not gone, it seems.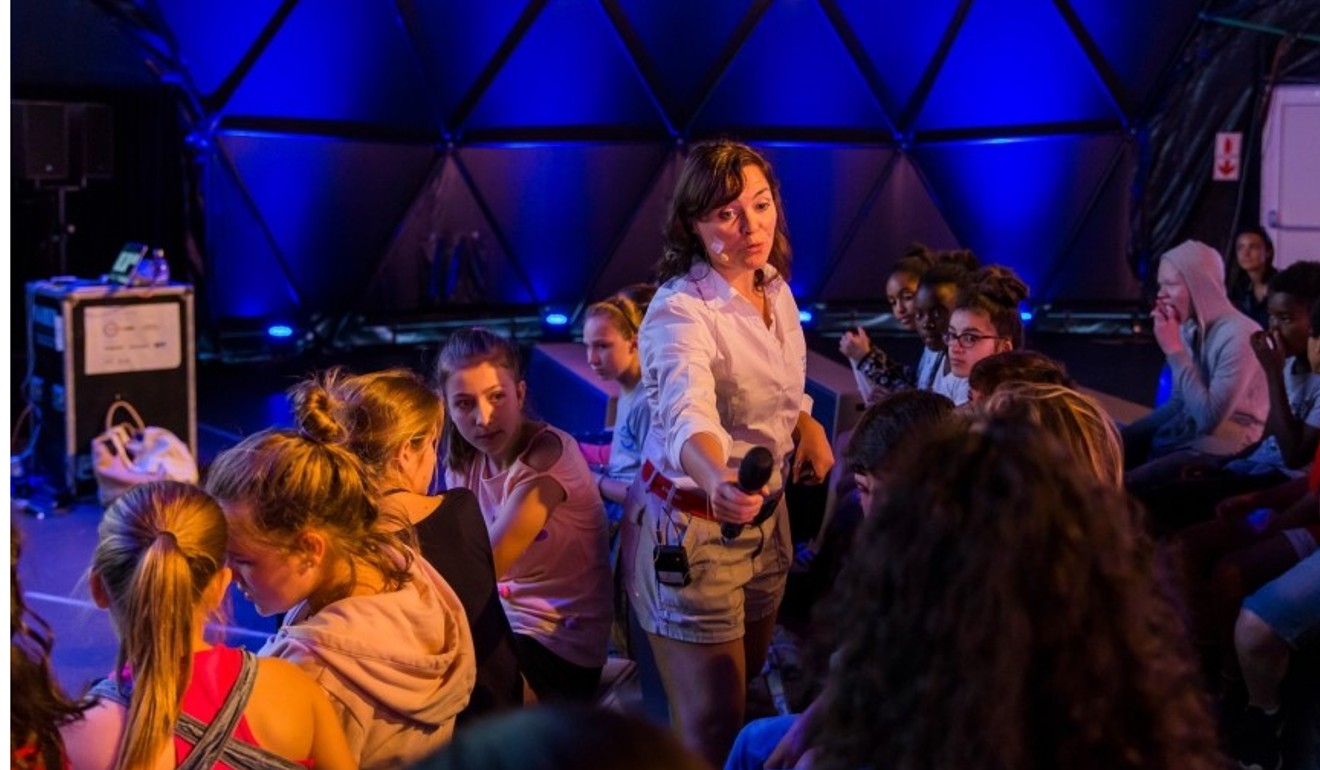 "DDTs and [personal care products] are in flame retardants and other products and can get into the blood – you can find traces in people," said VOR sustainability communications officer Robin Clegg. "If you find them in women, you may find traces of these chemicals long before their kids are born. They're in the system. It's a chemical burden."
Another concern is animal consumption of microplastics. A 2017 study at Ghent University in Belgium concluded that since a wide range of marine organisms ingest microplastics, the average European shellfish consumer has an uptake of 6,400 microplastics per year.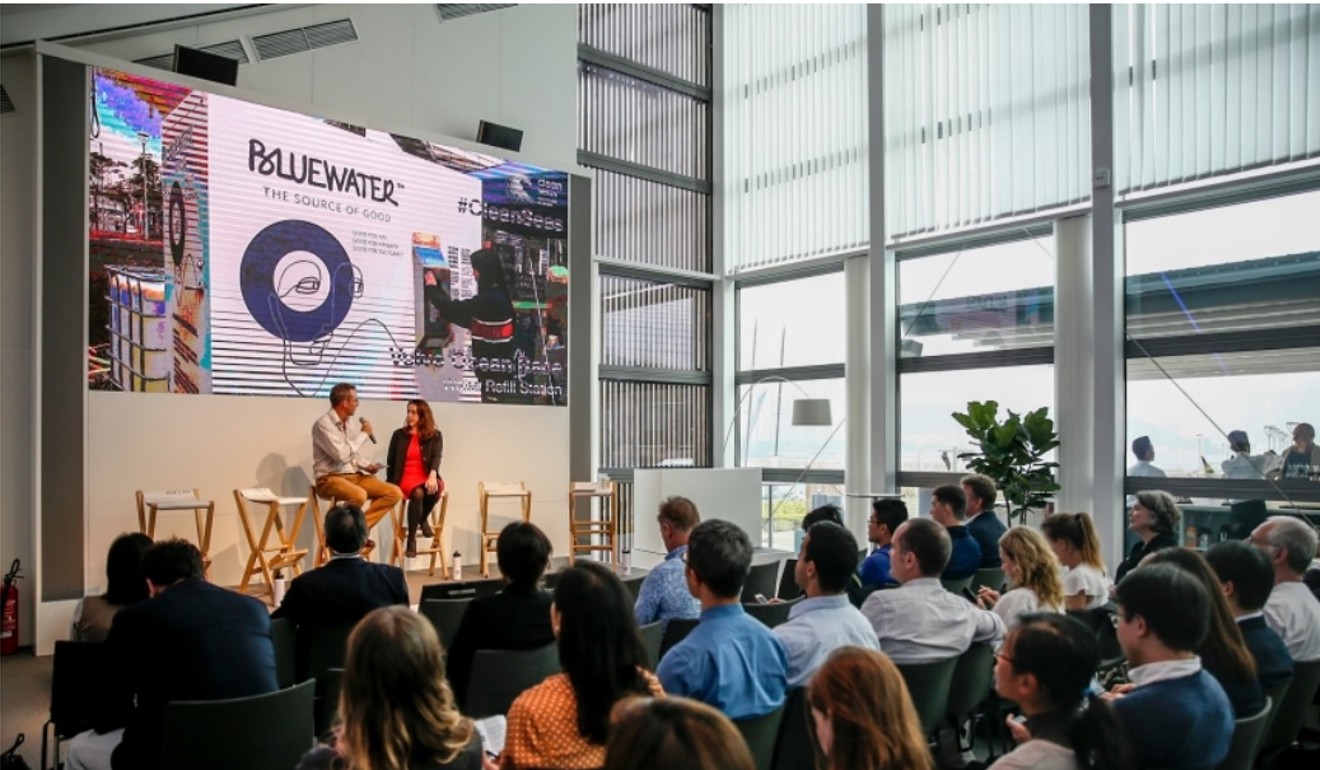 "Microplastics don't just get into the sea; they are eaten by animals," said Clegg. "They are eaten by plants and fish and go up the food chain.
"Then you get them in things like tuna and mackerel, which some of us eat. We need to have more awareness of the impacts that this potentially has on humans."
While research is in its infancy, VOR's sustainability programme has been collaborating with marine scientists to developing a standardised method of collecting and measuring microplastics from its around-the-world race boats.
"We're studying and sampling microplastics from groundbreaking technology on these boats – no other race in the world is doing this," said Hunt, adding that VOR is also starting to test blood for traces.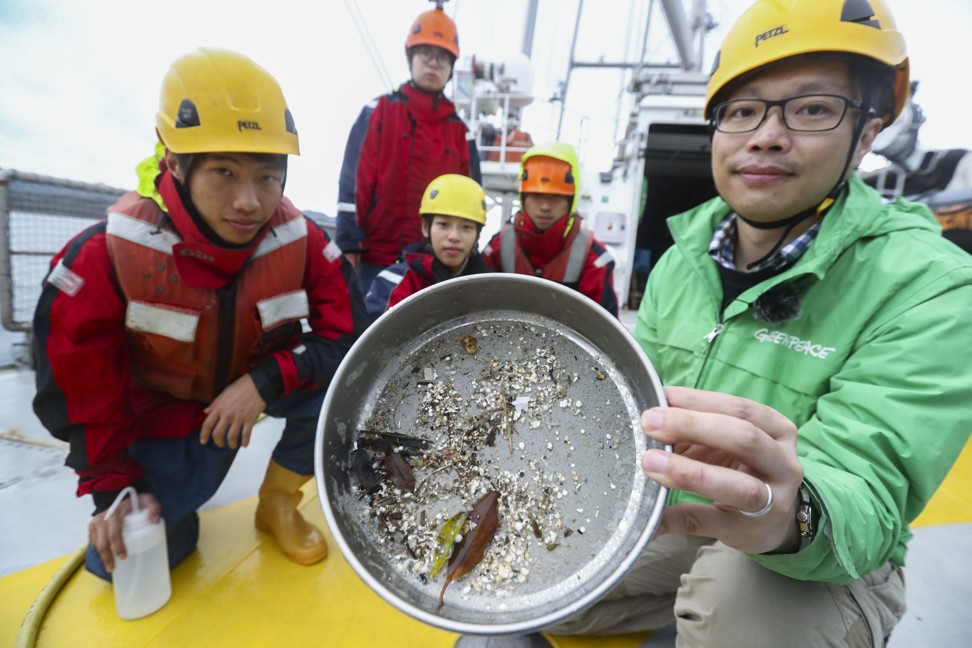 The field and lab work – more than 30 samples are shipped to Kiel, Germany after each race leg – will in time allow for global comparisons.
"Our data on microplastics shows just how pervasive it is," said Clegg, who added that VOR will release the Hong Kong leg numbers in the coming months. "Not the same numbers you find in Cape Town or Europe, but drifting down to the Antarctic – places you think are pristine or untouched – we're finding microplastics.
"I've heard from a few sailors that when they came up from Melbourne and up to the beautiful [Great] Barrier Reef, they hit this trail of dirty water and plastic as they went past the Solomon Islands."
Hunt recalled skipper and ocean advocate Emily Penn's presentation at the race's start in Alicante, Spain.
"She had her blood sampled and there were traces of plastic in her. She tries to avoid as much plastic as possible but she was finding these toxins in her. We've got a very big mission on our hands and we need to encourage people to help out."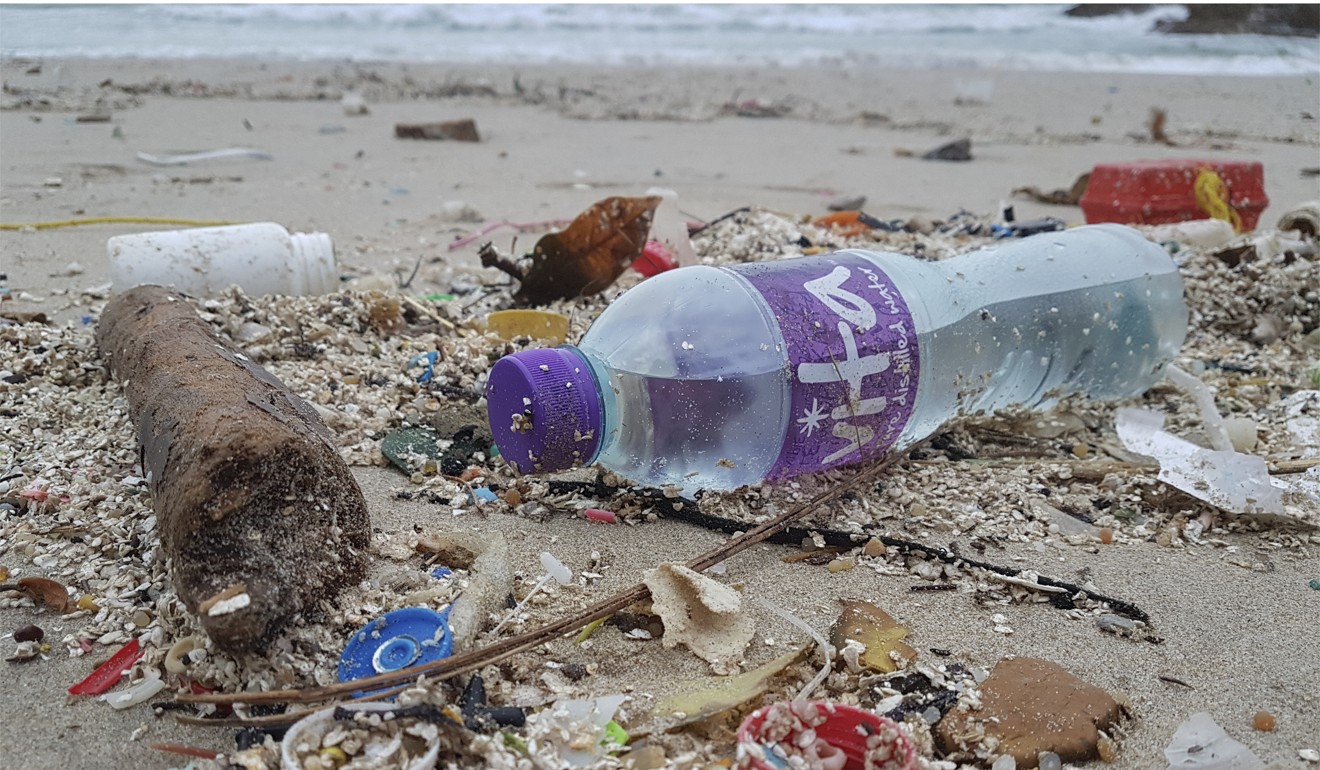 Governments around the world have been alerted and change appears to be on the way.
The UK banned microbeads – even smaller polyethylene plastics found in personal care products – in January, and president Barack Obama signed the Microbead Free Waters Act in 2015.
In 2016, France became the first country to ban all plastic plates, cups and cutlery, and want to phase out plastics by 2025.
Earlier this month, the Hong Kong government Environmental Protection Department revealed plans for a HK$20 million fund for upgrading plastic recycling facilities and – on a smaller scale – will ban the sale of single-use plastic bottles in all government premises next month.
"All these measures help to build up the crescendo of support for the movement to get rid of plastics," said Clegg.
"We're building a knowledge base for everyone. We're kind of a catalyst rather than a change agent. At the same time, we're trying to minimise our footprint as we go around the world as well."