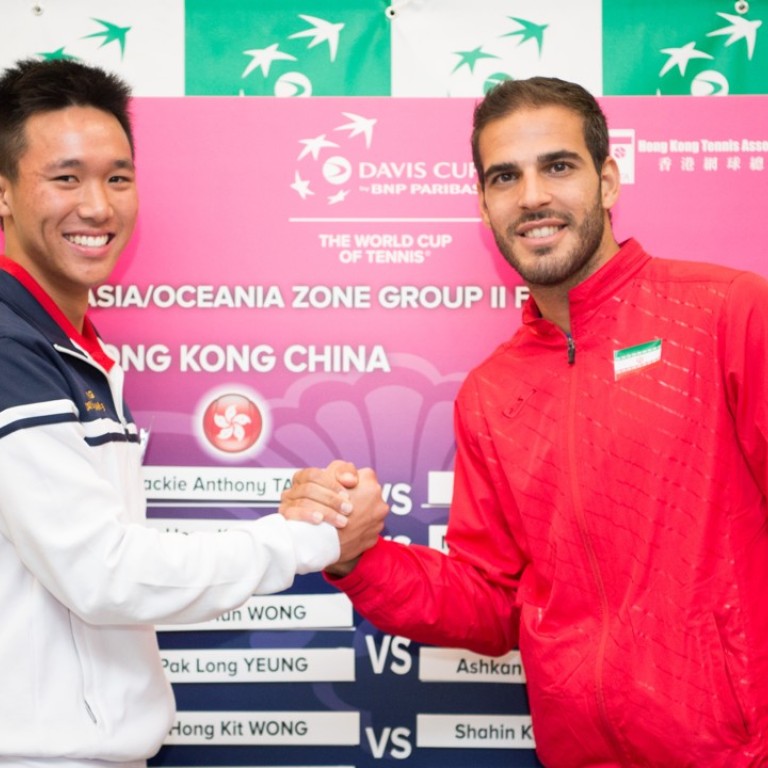 Jet lag only worry for Hong Kong's Jackie Tang as Columbia student handles Davis Cup pressure
The 19-year-old university student has flown in from New York for this weekend's Asia Oceania Group II first-round tie against Iran at Victoria Park
At just 19 years old you would expect Anthony Jackie Tang will be feeling the pressure when he walks out on court to represent Hong Kong in a home Davis Cup tie for the first time on Saturday, even more so given he is in the opening singles match.
But the sophomore student at Columbia University in New York isn't fazed about kicking off the Asia/Oceania Group II first-round clash against Iran.
"I'm actually really happy I'm up first, because I think the jet lag is gonna hit me later," he said, laughing, having flown from the US this week.
"There's a lot of pressure on me but I think I'm just gonna go out there and play my game, and I think I'm gonna be pretty loose. I'm just happy to be playing for Hong Kong."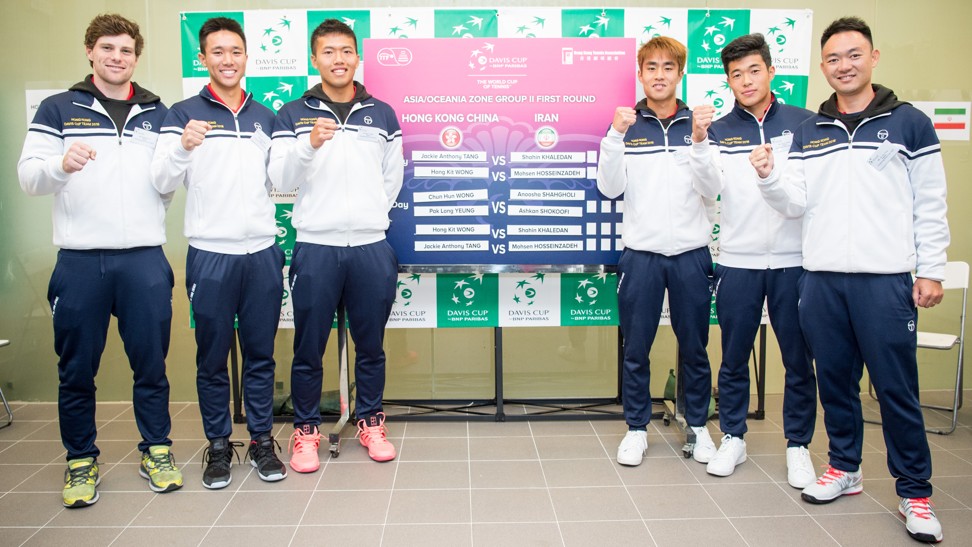 Tang, an American citizen who has been studying in the US for a year and a half after growing up in Hong Kong, got a taste of the Davis Cup in a 2016 away tie in Tehran.
He is a rising prospect for the home side having become the city's first player to qualify for the juniors draw at Wimbledon in 2016.
"It was an honour that the Hong Kong Tennis Association asked me to play Davis Cup," he said. "So I took this opportunity to fly back, and hopefully I can do well. I'm very proud.
"We're all pretty confident, we've had a great few days of preparation. I just came back from the US, I've had a bit less time with the team but after training, I think we're in a good position to win this."
Tang will begin the tie against Iran's Shahin Khaledan on Saturday, before Hong Kong No 1 Jack Wong Hong-kit takes on Mohsen Hosseinzadeh.
The tie will then be decided on Sunday, with Kevin Wong Chun-hun and Brian Yeung Pak-long facing Anoosha Shahgholi and Ashkan Shokoofi in the doubles first up. Jack Wong is then set to play Khaledan, before Tang takes on Hosseinzadeh should the tie still be alive.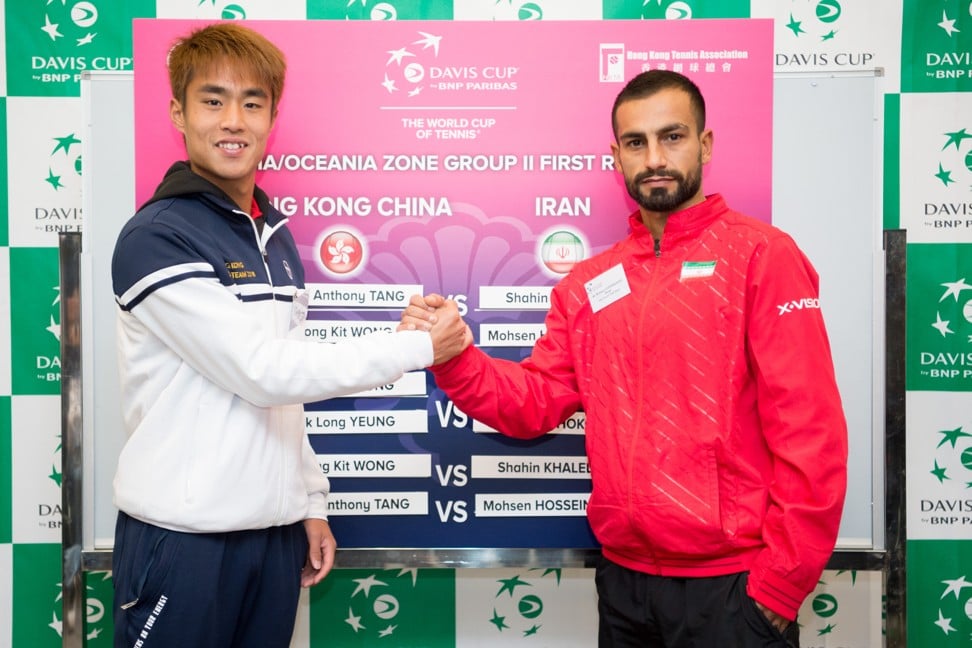 The schedule marks a change from the traditional three-day ties featuring best-of-five-set matches, with the Davis Cup trying out a new two-day format with best-of-three-set matches in all Group Zone I and II first-round ties this year.
"I guess it means I can go back to school earlier," joked Tang.
He added: "I prefer three sets. I think playing three sets back-to-back is more sustainable than five sets."
The former Hong Kong International high school student has shown plenty of promise, having also qualified for the Australian Open and US Open junior events.
"I could definitely pursue a professional career with Hong Kong tennis, but I haven't really decided on that," he said. "It really comes down to how I perform at collegiate level and how well I do over the summer."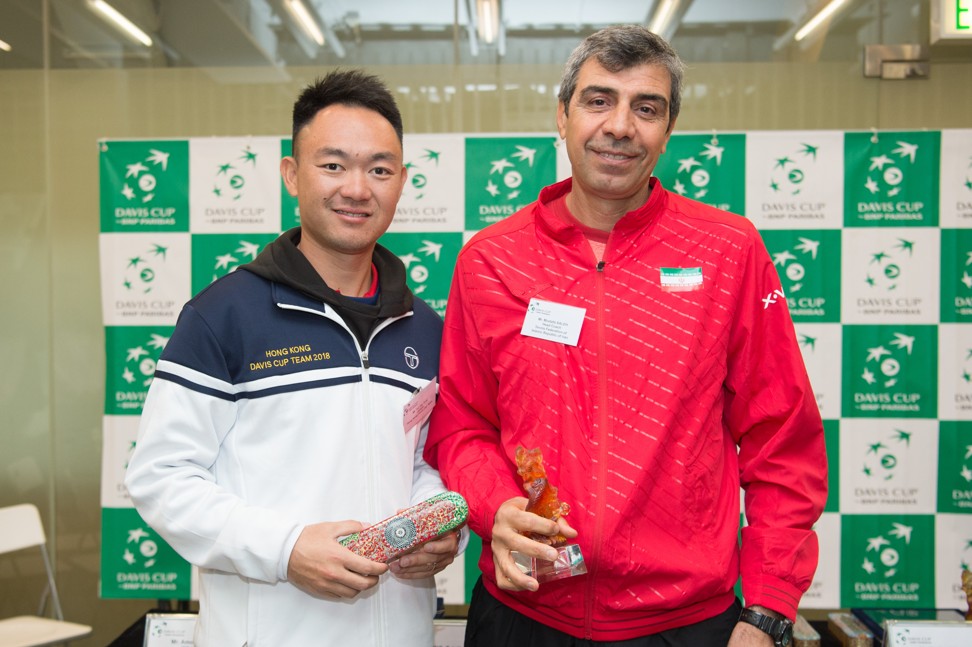 Hong Kong has not hosted a home tie in the Davis Cup since a 3-2 defeat by Indonesia in a Group II relegation play-off in 2012.
But Yu Hiu-tung, who is captaining the side for the first time in Group II after leading them to promotion from Group III in 2016, is optimistic.
"The guys are all feeling pretty well, everyone is ready, so I think we've got a good chance," said Yu, who amassed 15 wins in Davis Cup singles as a player competing in a record 24 ties over 11 years.
"Hopefully there will be a lot of people coming. It's a shame about the weather though, maybe it's cold. The more people is better for sure, it will help our players a little bit more."
This article appeared in the South China Morning Post print edition as: Jet lag the main issue for Tang in Davis Cup