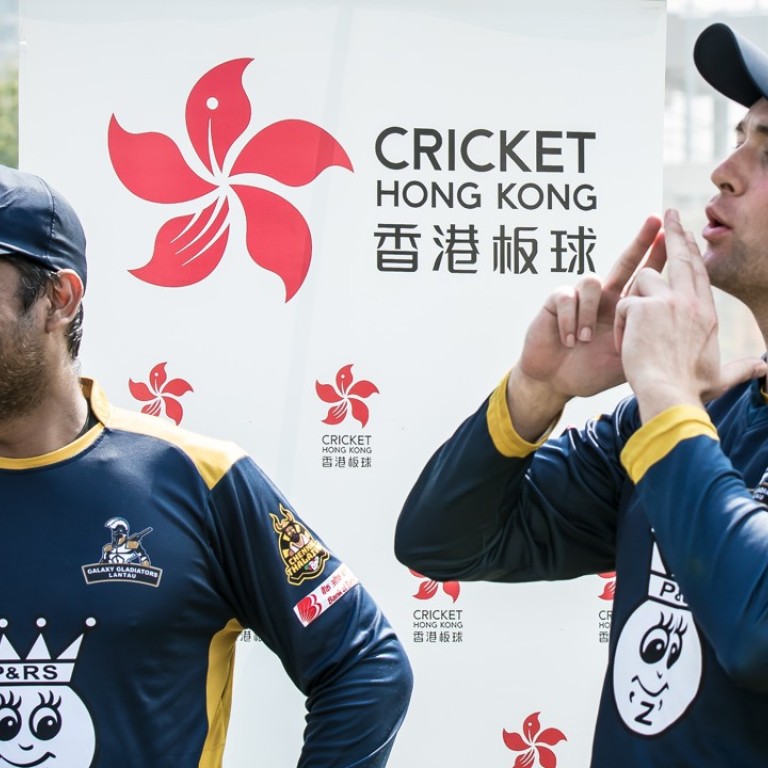 'Gangsta rap made me do it' – Law lecturer Dan Pascoe guns down Kaitak in Hong Kong T20 Blitz as Gladiators reach final
The City University professor wins man of the match honours despite captain Sangakkara hitting 94 of team's 139 runs
He's a gangsta rap-loving criminal law professor and his "gunman" celebrations are now famous at Mission Road after Dan Pascoe was gifted man of the match honours in Galaxy Gladiators Lantau's five-wicket victory over City Kaitak, putting them into Sunday's final of the Hong Kong T20 Blitz.
In the final, they will face Hung Hom JD Jaguars, who beat winless Hong Kong JD Jaguars by 57 runs in the second match.
City University lecturer Pascoe took two wickets for 25 runs in his four overs, restricting Kaitak to 136 all out in 18.1 overs before captain Kumar Sangakkara hit 94 not out as Gladiators scored 139 for five in 18.2 overs for their third victory of the tournament.
Sangakkara was initially chosen as man of the match but at the presentation gave it to Pascoe, who the Sri Lankan said deserved it more.
"I'd like to thank Kumar Sangakkara. It's not often a guy scores 94 not out in a score of 139 and someone else wins man of the match," said Pascoe, who was a late recruit to the Gladiators team after initially missing out on selection.
Pascoe is a major gangsta rap fan since his days in Canberra, Australia and his favourite celebration when taking a wicket is forming his fingers into a gun shape, "shooting" the air and then blowing on the tips, while saying "Gangsta rap made me do it" – a line from the 2008 song of the same name by Ice Cube.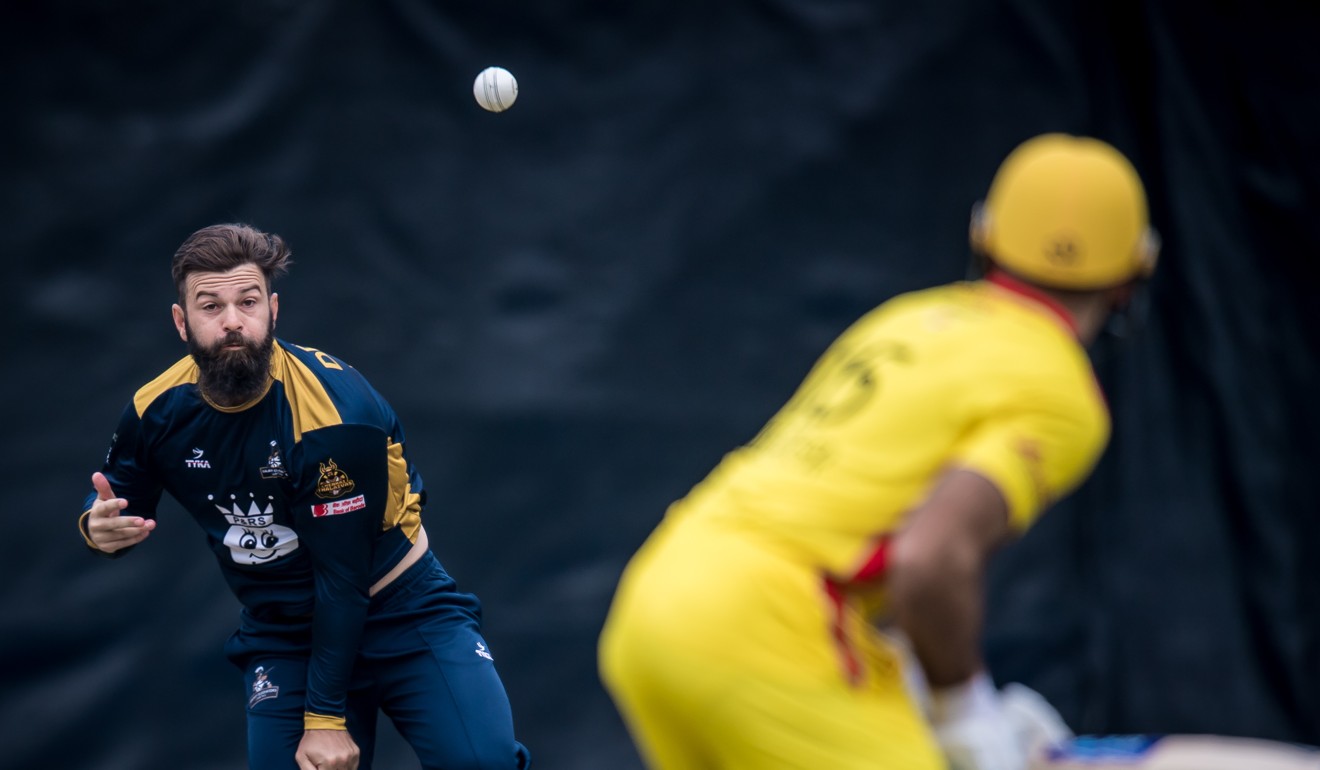 "Yeah, it's basically from that video. I'm really into gangsta rap, my brother got me into it," said Pascoe, who played top-grade cricket for Oxford University as well as Australian Capital Territory. "In that video, Ice Cube said 'gangsta rap made me do it', and as for my celebrations, 'gangsta rap made me do it'."
When asked what it was like being a law lecturer who loves gangsta rap, which has long been associated with criminality, the 34-year-old Pascoe said: "I teach criminal law, so there's actually quite a close link between the two."
Sangakkara scored his second straight half-century as he led Lantau and he was happy to give the main award to Pascoe.
"Well, I think he deserved it. To restrict a team like that to 138 with these [small] dimensions [at Mission Road], is a great effort."
Kaitak got off to a slow start and lost Rath in the sixth over after he was bowled by Imran Arif. Gladiators kept picking up wickets regularly with Arif and James Franklin taking three each, Dan Pascoe grabbing two.
England's Ravi Bopara was Kaitak's most successful batsman, scoring 37 off 30 balls while opener Kyle Coetzer hit 24 off 28.
Kaitak have two wins and two losses from their four matches.
Jaguars scored a challenging 187 for three in their 20 innings with Johan Botha scoring 86 not out and captain Kinchit Shah making 65.
United were never in the running after losing early wickets, finishing on 130 all out in 19.2 overs as Jaguars took their third win for one defeat in their four pool matches – the same record as Gladiators.
It means the final will be a repeat of the best pool match of the tournament so far when Gladiators set a record 228 and then pegged back a determined Jaguars chase as they won by six runs.
United will face last year's winners Kowloon Cantons in the final pool game on Sunday in the battle for third place.
This article appeared in the South China Morning Post print edition as: Pascoe guns down Kaitak: 'gangsta rap made me do it'