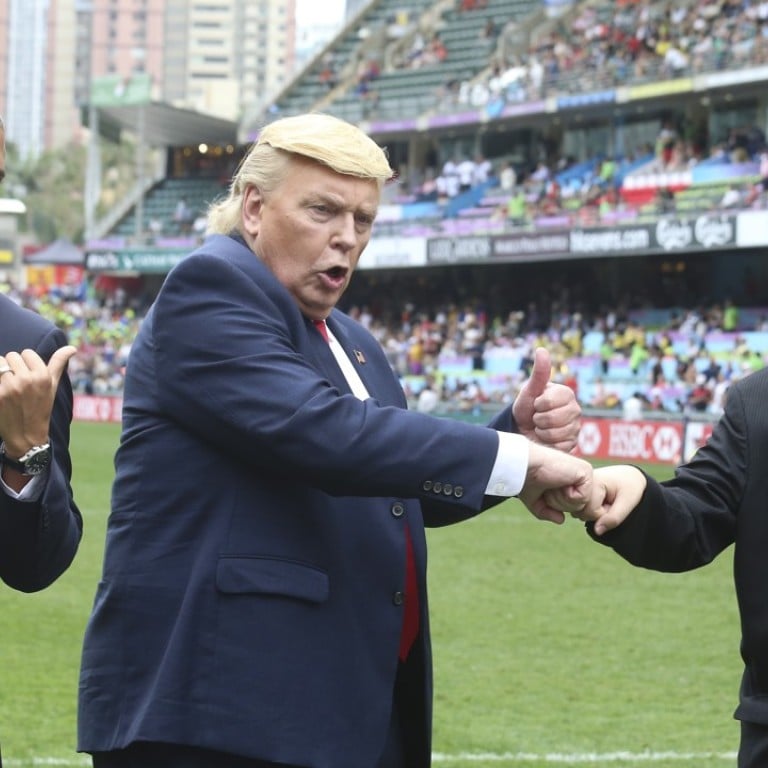 Haven't we seen 'Trump' and 'Kim' before? Winter Olympics gatecrashers have Hong Kong Sevens fans seeing double
Pair of impersonators cause a stir at Pyeongchang showpiece but it was at the 2017 Sevens that they first shot to fame
A pair of Donald Trump and Kim Jong-un lookalikes were the talk of the town at the Pyeongchang Winter Oympics on Friday, but eagle-eyed Hong Kong rugby fans will have spotted them somewhere before.
It was at the 2017 Cathay Pacific/HSBC Hong Kong Sevens that "Trump" and "Kim" first shot to fame.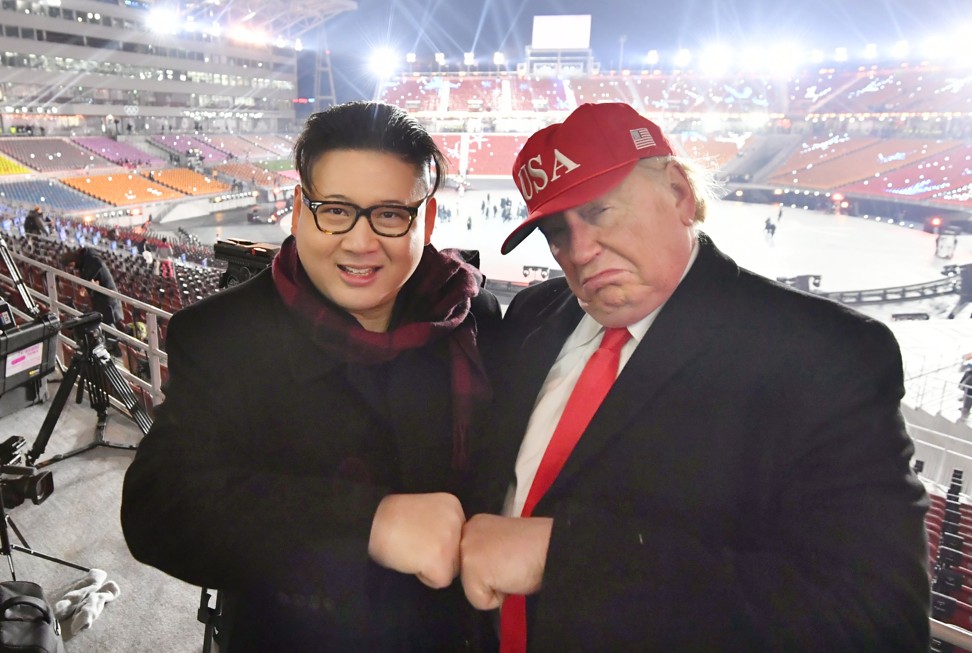 The Hong Kong-born Australian known only by his stage name "Howard X" and American Dennis Alan certainly caused a stir by trying to sneak into the Olympic Stadium's media area at the opening ceremony in South Korea.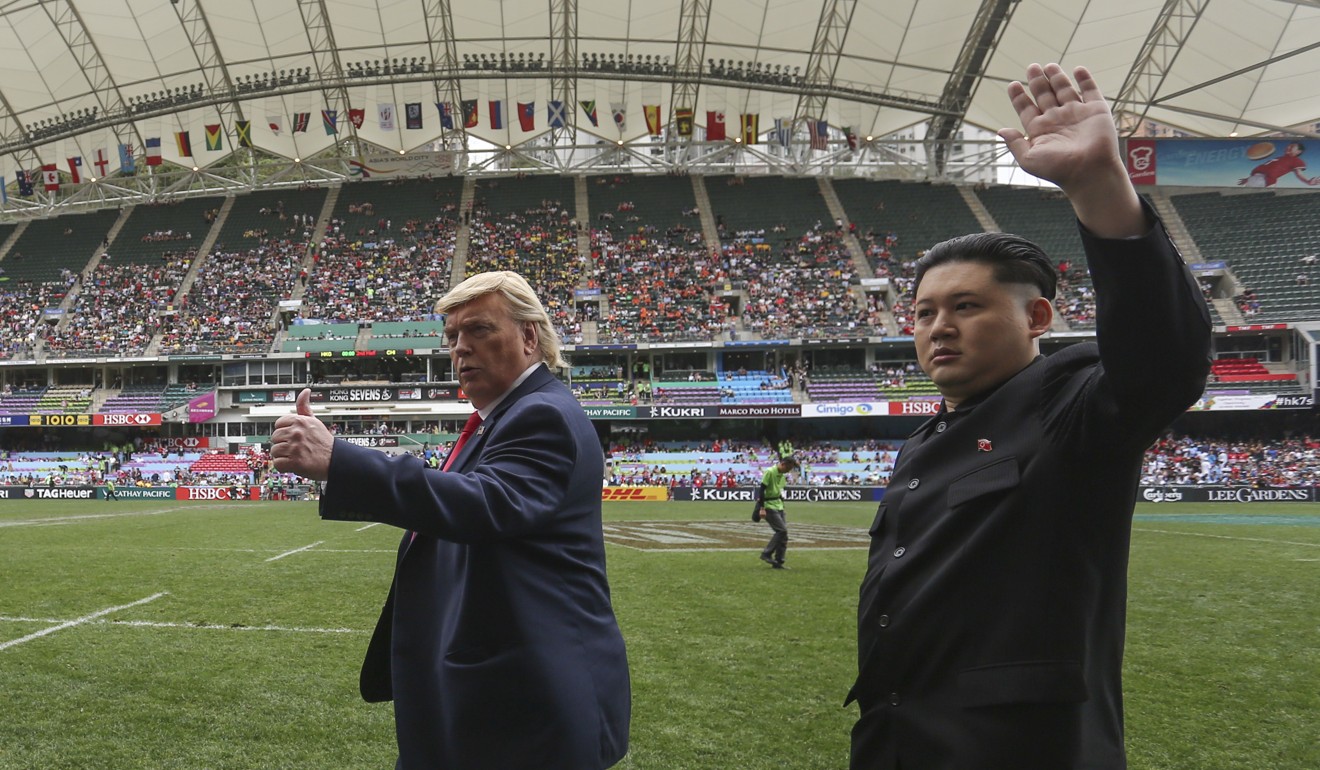 "People told us it was really funny," said Howard, who impersonated North Korea leader Kim at the OIympic Stadium.
Alan, a musician from Chicago, joined in for the stunt dressed up as the US president – red cap and all – before they were escorted to the regular seating area by security guards, who made sure to snap a few selfies with them.
The pair of professional lookalikes were hired by the Hong Kong Rugby Union last year along with Barack Obama impersonator Reggie Brown to promote the Sevens.
They brought traffic to a standstill in Central as passers-by took pictures, before being paraded around the Hong Kong Stadium pitch during day two of the rugby.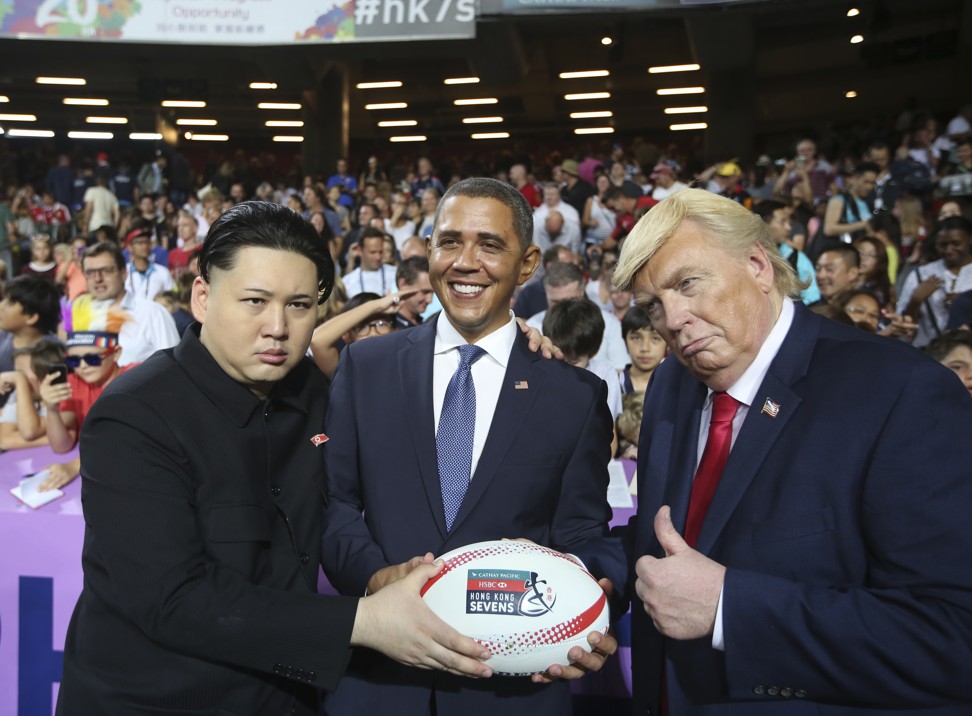 Trump and Kim are sure to be in ever higher demand after going viral again with their appearance in Pyeongchang.
"Every time Kim launches a missile, Trump calls him 'Rocket Man', or says, 'We'll fight fire with fire', I get more work doing commercials and films," Howard told the Post last December after starring in a music video for Russian rave-pop group Little Big's LollyBomb in St Petersburg.
"Politically it's been a horrible year, but because it's been so crazy, my career has really picked up."
After their latest stunt, surely Trump and Kim will be back to sample the Sevens fun in April.