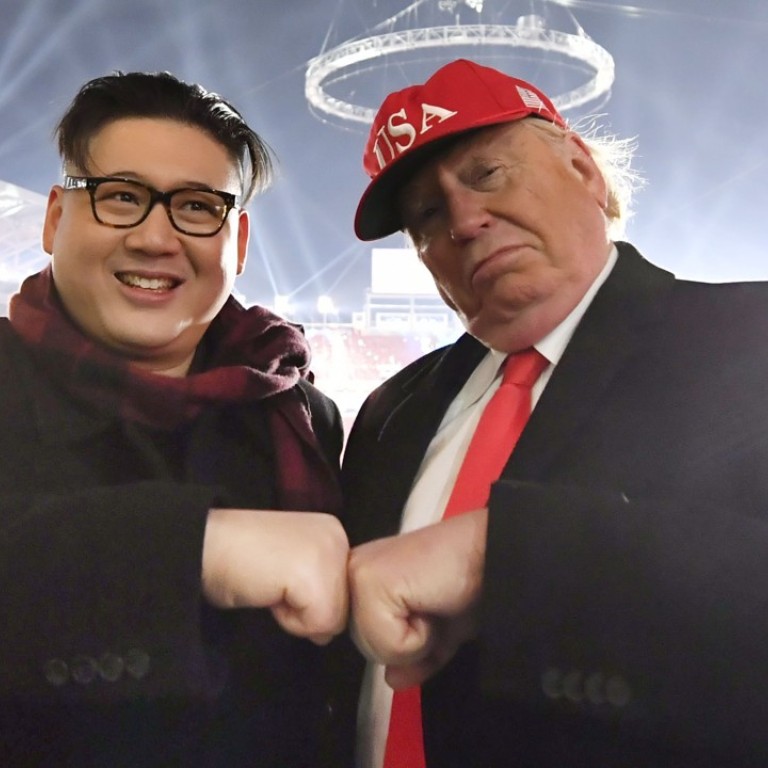 Get your skates on, Hong Kong: it's time for a Winter Olympics rethink when a Kim Jong-un prank gets more buzz than the sport
Kim and Trump impersonators provided plenty of laughs but would the majority of Hongkongers have even known the Games were on without their stunt?
The Hong Kong-born Australian known only as "Howard" and Dennis Alan, of Chicago, repeated
their Hong Kong Sevens double act
as Kim and Donald Trump to much fanfare on Friday at the Olympic Stadium, getting escorted by security guards from the media area.
They always provide a laugh and should probably be getting a thank you text message from Olympics organisers for generating some much-needed worldwide buzz for the Games.
It's fair to suggest that if it weren't for them then half of Hong Kong would have barely known the opening ceremony – let alone the Olympics – was happening too.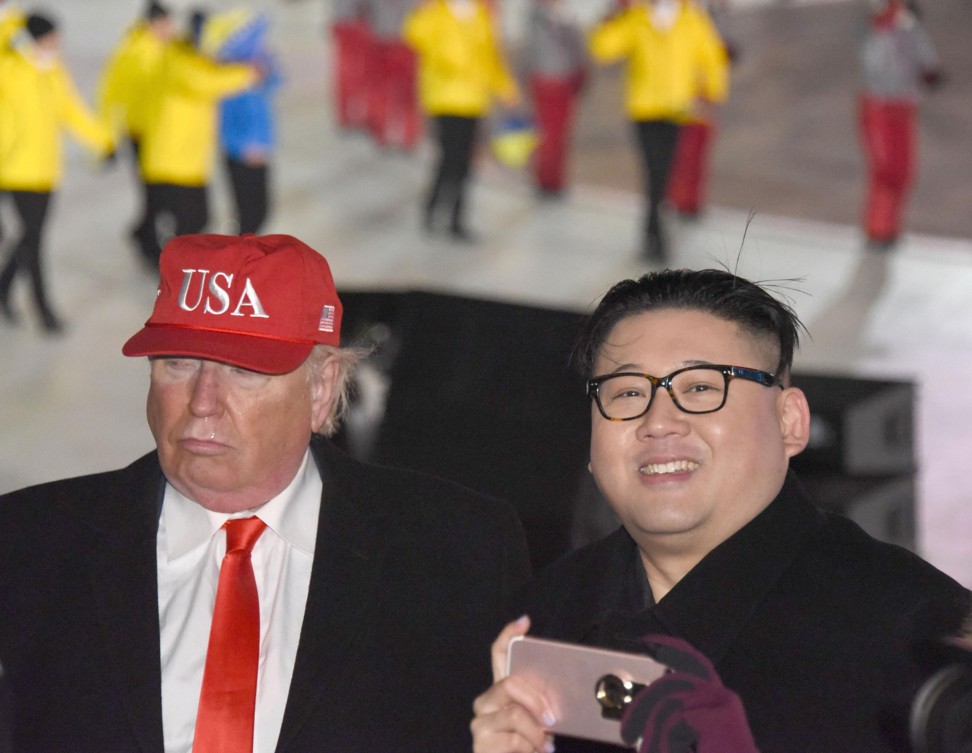 If you had been sat in any of the city's popular watering holes on Saturday night, you will have seen the North London derby between Tottenham and Arsenal on the television screens, or the
Six Nations rugby
, instead of the speed skating in Pyeongchang.
Business as usual then – it's almost as if the Olympics don't event exist here, and with just one representative in Arabella Ng it's not hard to understand why.
Clearly it is time for a rethink in Hong Kong's whole approach to the
Winter Olympics
, or it risks remaining an irrelevancy.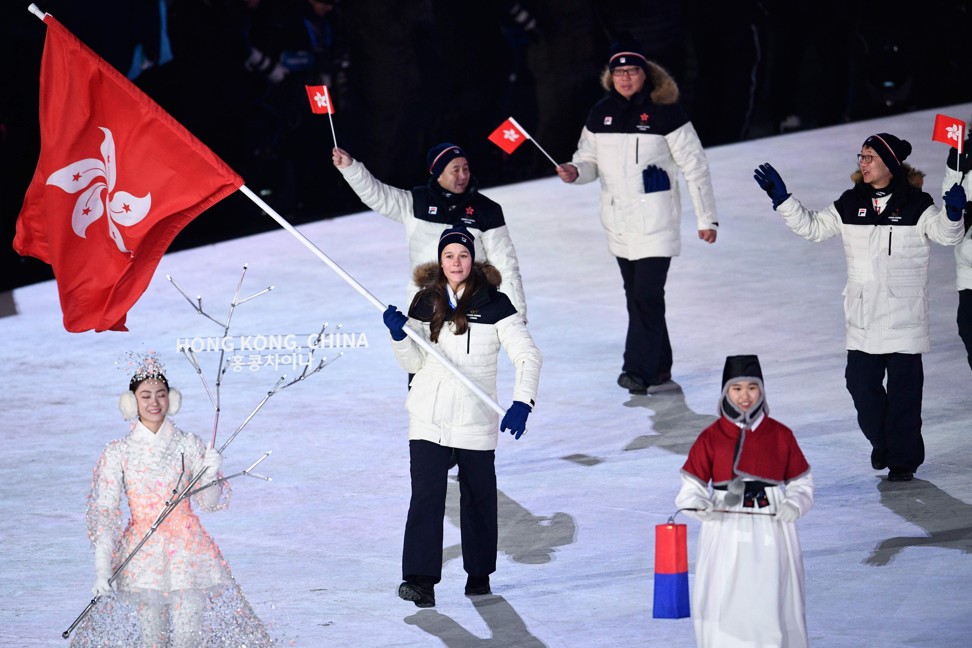 Hong Kong and the Winter Olympics have never really gone hand in hand, but sporting officials should still be alarmed at the city's lack of athletes competing in Pyeongchang.
Ng is the first skier at the Olympics to represent Hong Kong, whose previous representatives have all been short track speed skaters.
At the 2002 Games in Salt Lake City, Cordia Tsoi Poo-yee and Christy Ren became the first two representatives for Hong Kong at the Winter Olympics.
Four years later in Turin, it was Han Yueshuang who also went to the Vancouver Games in 2010. At the Sochi Games, Barton Lui Pan-to became the first men's athlete in Hong Kong colours at the Winter Games.
But none of Hong Kong's skaters made it to Pyeongchang. In the men's short track skating, Kelvin Tsang Kei-wing was in all four World Cup series from September to November but failed to qualify, the same as Sidney Chu, who took part in the last two rounds of the World Cup.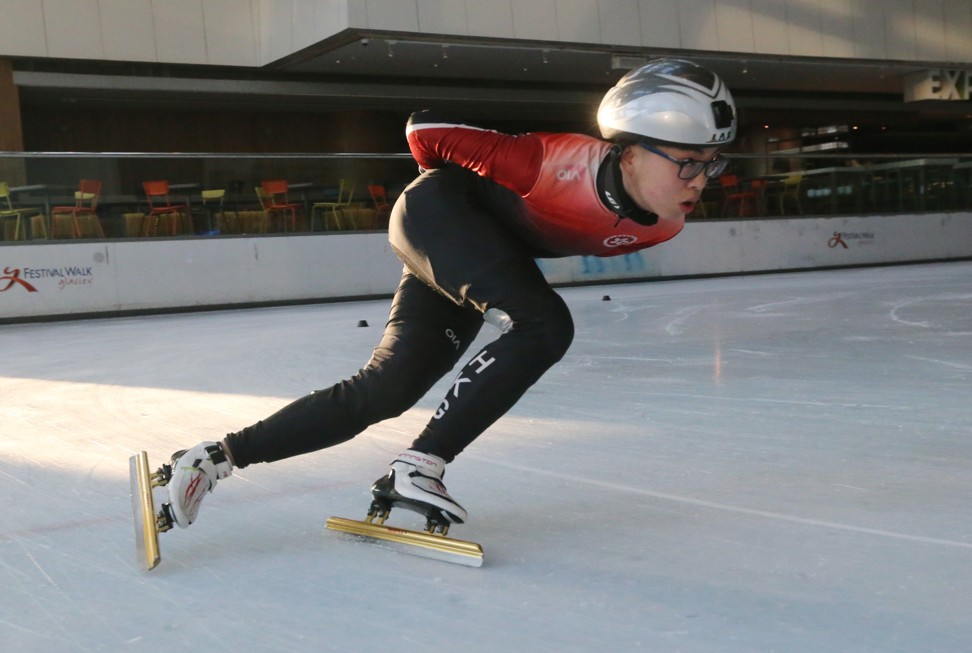 In the figure skating, both Harrison Wong Jon-yen and Joanna So failed to make the cut at last September's CS Nebelhorn Trophy, an Olympic qualifying competition, in Germany.
"There will be more incentives for our athletes to qualify for the next Games in Beijing in 2022, but of course they will have to do better to achieve the standard," said a spokesman for the Hong Kong Skating Union.
At least things are looking up for Hong Kong in Beijing in the shape of top figure skater Christy Leung Yi.
She was not eligible for Pyeongchang because athletes needed to be at least 15 years old by last August; Leung did not turn 15 until December.
But her future is bright after winning bronze at the 2016 National Winter Games and taking a ninth-placed finish in the world junior championships in Taiwan last March.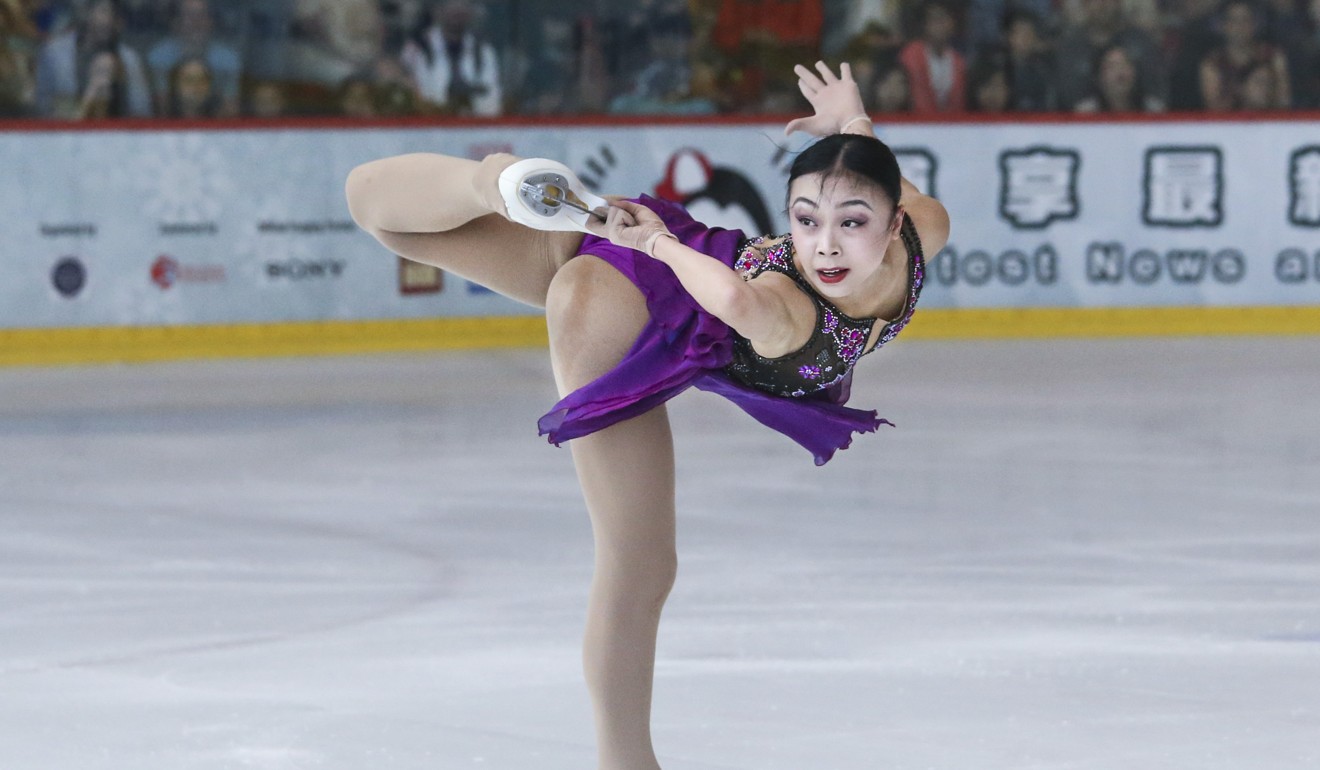 Her medal helped make the sport a tier A programme at the
Sports Institute
in April, while her world juniors result has given Hong Kong the chance to take part in all seven legs of the annual World Junior Grand Prix.
But where are the other hopes for Hong Kong? Much like sport as a whole in this city, the Winter Olympics is getting overlooked and it's hard to see how future generations will be inspired to put on a pair of skates.
A lot seems to be resting on Beijing, and Hong Kong can't miss the chance to get as many athletes as it can to what will be the closest thing to a "home" Winter Games they will ever experience.
Otherwise we'll have to rely on our old mate Howard to pull off another stunt in front of 80,000 people at the Beijing National Stadium in four years' time.