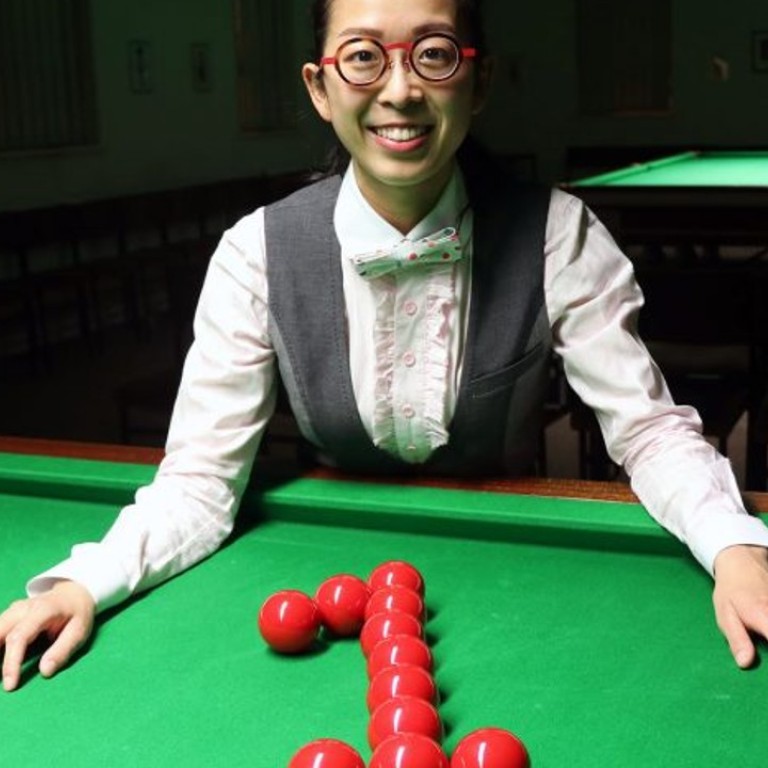 Why Hong Kong's new world No 1 Ng On-yee can take women's snooker to the next level
The 27-year-old will replace England's Reanne Evans as the top-ranked player after reaching the last eight of the British Open
Hong Kong's Ng On-yee can play her part in taking women's snooker to another level with the 27-year-old set to take over as the new world number one when the revised rankings are released.
Ng beat Emma Parker 3-0 in the last 16 of the British Open to ensure she would replace long-time No 1 Reanne Evans, of England, at the top of the rankings.
And World Ladies Billiards and Snooker chief Mandy Fisher said Ng's rise to the top can help to raise the profile of the sport through her rivalry with Evans.
"It is a brilliant achievement for On-yee to become world number one for the first time ever," said Fisher on the WLBS website. "She works so hard on her game and since joining our tour seven years ago her determination and desire to improve have always stood out.
"Her rivalry with Reanne at the top of the sport can only be positive for women's snooker and I am sure that this will be a battle that will continue for many years as Reanne looks to fight back and retake the top ranking."
Evans had been dominating women's snooker since winning her first world title in 2005 until Ng came along and broke her stranglehold on the tournament in 2015. Although Evans regained the crown in 2016, Ng bounced back last year to win her second world title.
Ng won four other ranking tournaments last year and only needed to reach the quarter-finals of the British Open, which continues in Stourbridge, England, to claim the No 1 ranking.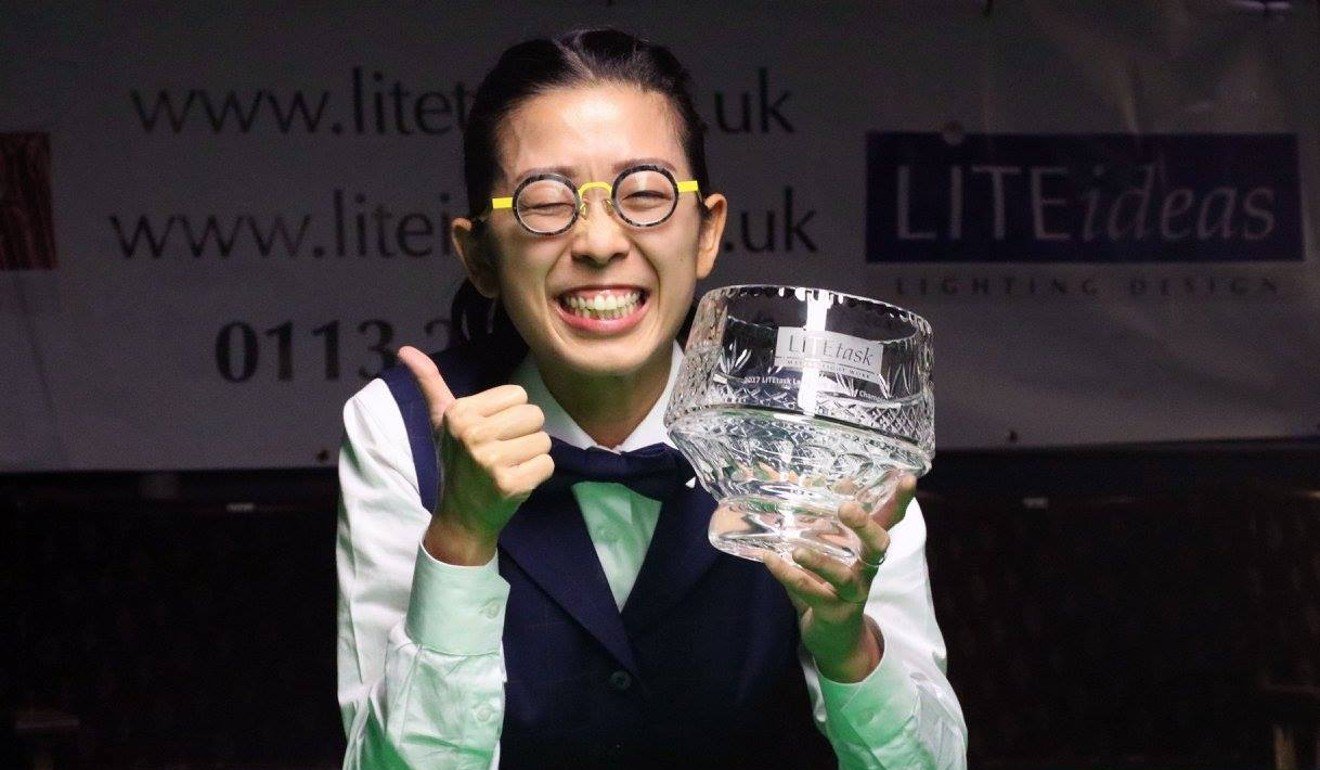 Ng, who learned to play the game at her father's snooker parlour in Sheung Wan, will meet world number 11 Jenny Poulter in the quarter-finals of the British Open while Evans plays fifth-ranked Welshwoman Laura Evans.
The quarter-final line-up will have a strong Hong Kong presence with Katrina Wan Ka-kai and Jaique Ip also in the last eight.
Wan, the world number six, beat fellow Hongkonger Mini Chu Pui-ying to set up a quarter-final with Thailand's rising star Nutcharut Wongharuthai, ranked 60, while No 12 Ip takes on fourth-ranked Rebecca Kenna, of England.
Ip, who along with Chu and Wan had to play in preliminary pool games to reach the last 16, beat Ireland's Jackie Ellis 3-0 to advance to the quarter-finals.
Before the tournament started, Ng said that 2017 may just be the beginning of a long and successful career in snooker.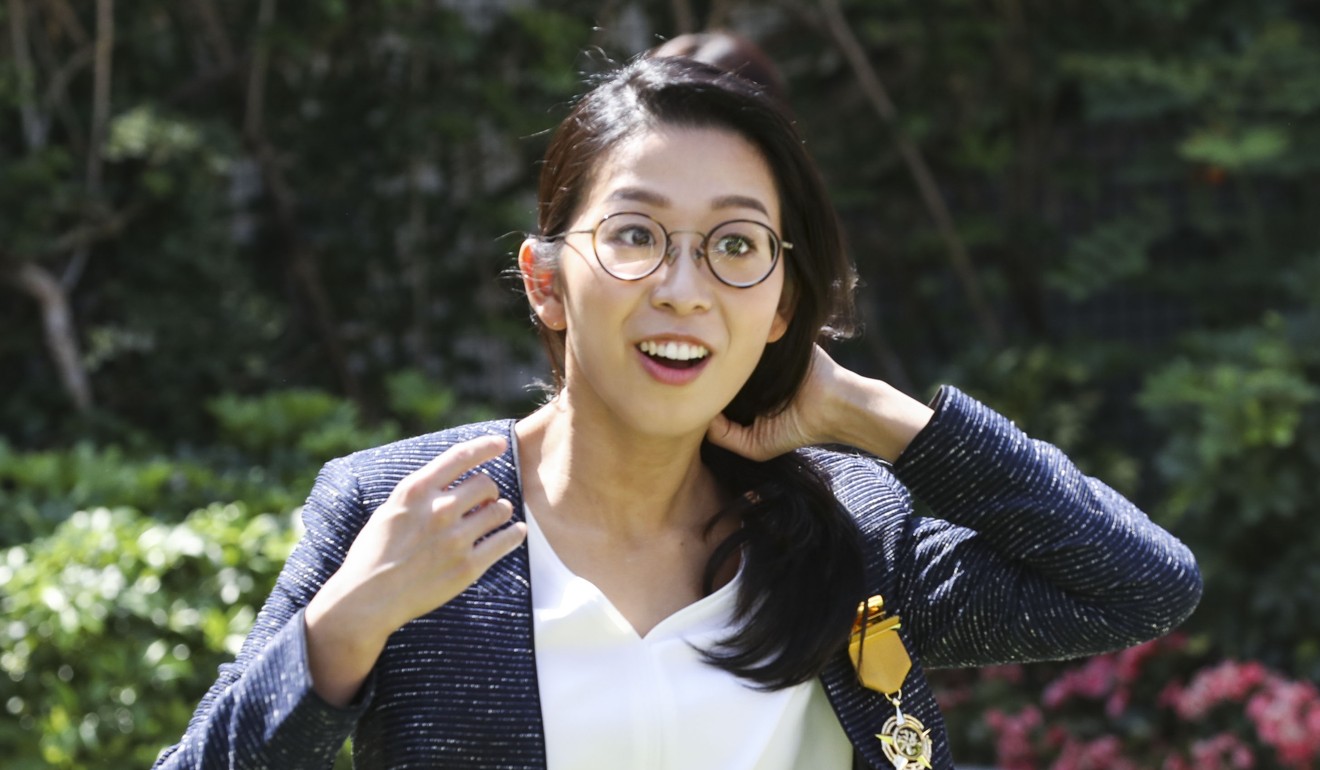 "A lot of people have asked whether this [2017] defines the peak of my career. For me it is quite the opposite," she told the WLBS website. "I believe this is only the beginning of a very long career for me.
"Even the best player cannot guarantee that he or she will win every game, but I believe there's still a lot for me to learn both on and off the table – and if I keep on learning, I can only get stronger.
"In particular I have recently been working really hard on improving my scoring and break building."
Snooker is one of Hong Kong's most successful sports. With Ng, Hong Kong have four players in the women's top 15.
Marco Fu has won three ranking titles on the men's tour and is No 9 in the world, although he is taking a long break from the tour to recover from eye surgery.
This article appeared in the South China Morning Post print edition as: HK's world No 1 Ng set to launch new era