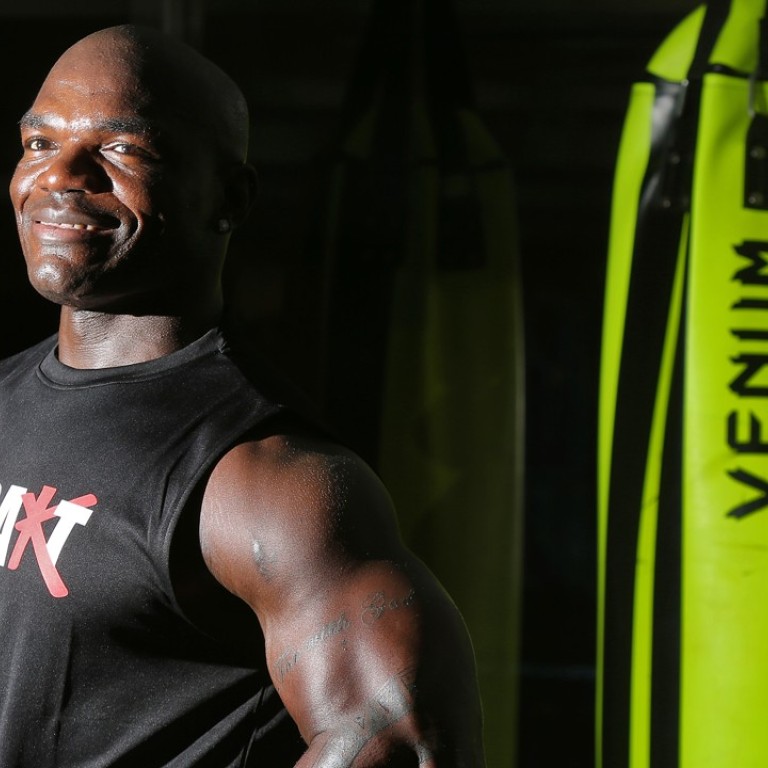 'My leg is itching,' says Hong Kong-based Alan 'The Panther' Ngalani as new kickboxing promotion sees him reunited with deadly weapon
The 42-year-old will compete in the freshly launched One Championship Kickboxing super league in a return to the stand-up style of fighting that brought him four Muay thai world titles
Alain Ngalani has a warning for the world of combat sports. The Panther Kick is coming back.
"My leg is itching," said the Hong Kong fighter. "Everybody better watch out."
The 42-year-old has been among the star signings for the freshly launched Asia-wide
One Championship
Kickboxing super league, a move that will see Ngalani return to the stand-up style of fighting that brought him four Muay thai world titles and a record of 25-7-1 overall in kickboxing.
Many of those wins came via Ngalani's trademark move, a devastating spinning kick that focused all the man's might – driven by around 104kgs packed into 180cms – bang on to the point of impact.
Since turning his attentions to mixed martial arts in 2013, the move has hardly been seen. But fight fans (and future foes) should get ready to say hello – once again – to Ngalani's little friend.
"In MMA it has been a bit frustrating because everybody knows my history, they know my kick, so they have just been trying to take me down to the ground," said Ngalani. "I knew that would happen and I knew that would be a challenge.
"I love trying something new. If you are not learning what is life? But you can say that I will be happy to bring back my favourite move. Definitely you will see The Panther Kick again. Very soon."
In announcing the Singapore-based One organisation's latest promotional endeavour, chairman and CEO Chatri Sityodtong said the aim was to provide a stage for fighters who excelled in all stand-up styles, including Muay thai, karate, kung fu, sanda, and the Burmese art of lethwei. The kickboxing super series will launch as part of One Championship's Heroes of Honour MMA card on April 20 at Manila's Mall of Asia Arena.
"The One super series is an invitation to the world's best strikers, from all the major disciplines of stand up," said Sityodtong. "The cool thing about this format is they can compete under international kickboxing rules, or they can compete in the cage with hybrid rules that gives a little bit more flexibility. For us it is game changing – it puts our stamp on all martial arts."
The Cameroon-born Ngalani started his combat sport career with judo when aged around five and then went on to establish a reputation as one of the most fearsome fighters on the planet as he bludgeoned his way through the rosters of the Planet Battle and IKA organisations.
Ngalani moved to Hong Kong in 2001 and has built up a 3-4 record with one no contest since turning to MMA full-time. He believes the option of fighting regularly across codes will now add to his armoury.
"Kickboxing was my domain for a long while so it will be exciting to step up again," said Ngalani. "At first I wondered about it as I have been focusing on MMA, working on the ground and on transitions. But then I realised that as I am training for MMA I am still doing a lot of stand up work, and I have always done that. So I have been busy and this will make my stand up game even sharper.
"The new series is just a great thing for fighters. It's a great opportunity and it will keep us motivated and give younger fighters something to aim for. One have taken over MMA in Asia and now this is another way they are widening the possibilities for fighters and for fight fans."
With the One organisation still to announce its line-up for the Manila show, Ngalani's focus is set both on his next outing in the cage, with a clash against little known Mongolian heavyweight Ariunbold Tur-Ochir (1-0) set for the Iron Will card in Bangkok on March 24, and on where that bout might lead him.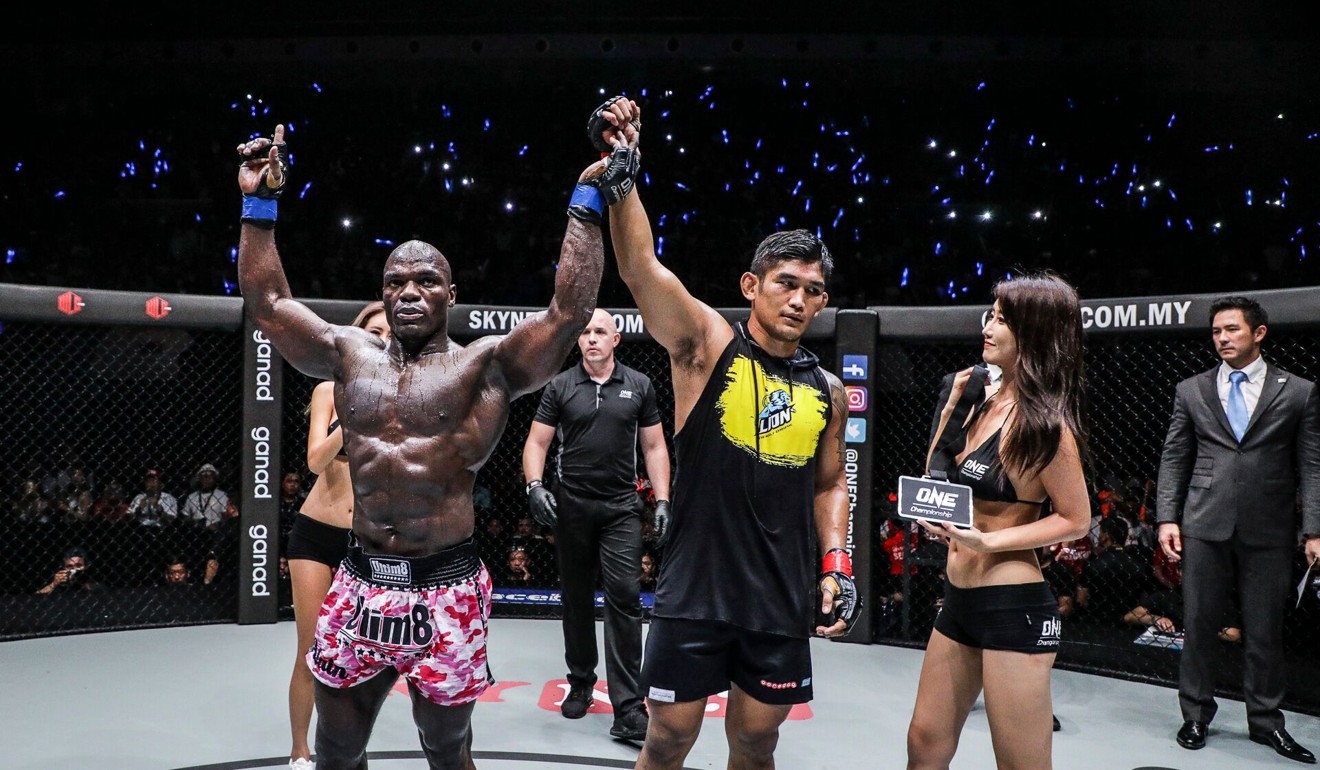 Aung La N Sang last Friday night came out and demolished Alexandre Machado (8-3) to claim One's vacant light heavyweight title with a devastating head kick that laid the Russian out via TKO with 0:56 gone in the first.
Ngalani admitted to watching on – with interest.
"I sent him a message and said well done," said Ngalani. "I also told him that we are going to meet again in the cage, now that he has that light heavyweight belt."
This article appeared in the South China Morning Post print edition as: 'The Panther' Ngalani about to get his kicks again