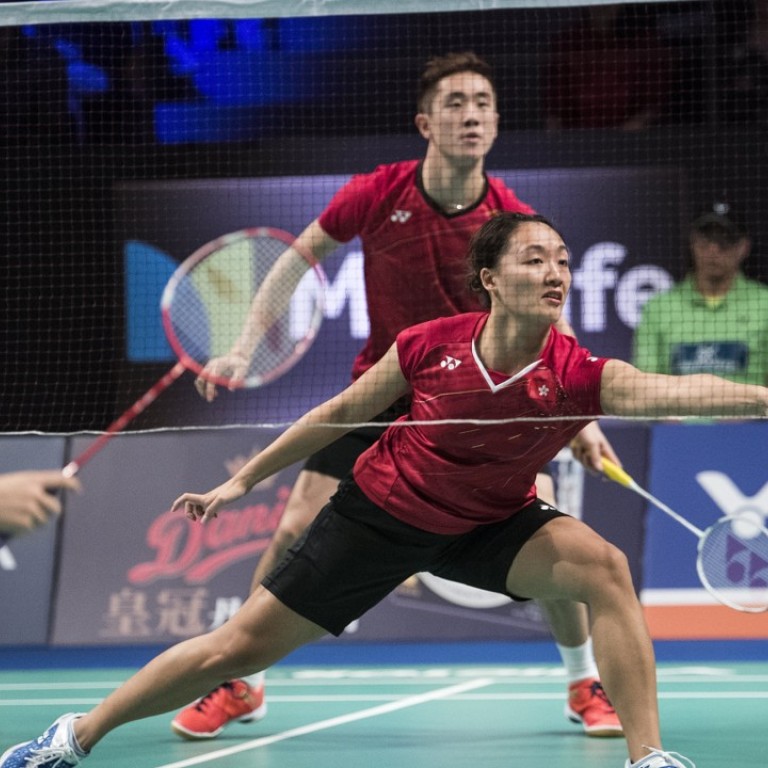 We can be No 1 in the world, says Hong Kong's mixed doubles pair
Tse Ying-suet and Tang Chun-man could be genuine Olympic medal contenders at the Tokyo Games if they continue to improve in leaps and bounds
Hong Kong's mixed doubles team of Tse Ying-suet and Tang Chun-man have set their sights on becoming the world's number one pair before the ultimate aim of winning a medal at the Tokyo Olympics.
The fast-improving duo are dreaming big and are targeting Hong Kong's first-ever badminton Olympic medal in Tokyo, which doesn't seem far fetched given their improvement they have made over the past year.
So far Tse and Tang have been solid together, making the world sit up and take notice with a series of impressive performances in 2017, including a title triumph at the 2017 Denmark Open, one of the premier events on the world tour. They also finished runners-up in the year-end superseries finals in Dubai and won the Malaysian Masters in Kuala Lumpur in January to kick-start their 2018 campaign in style.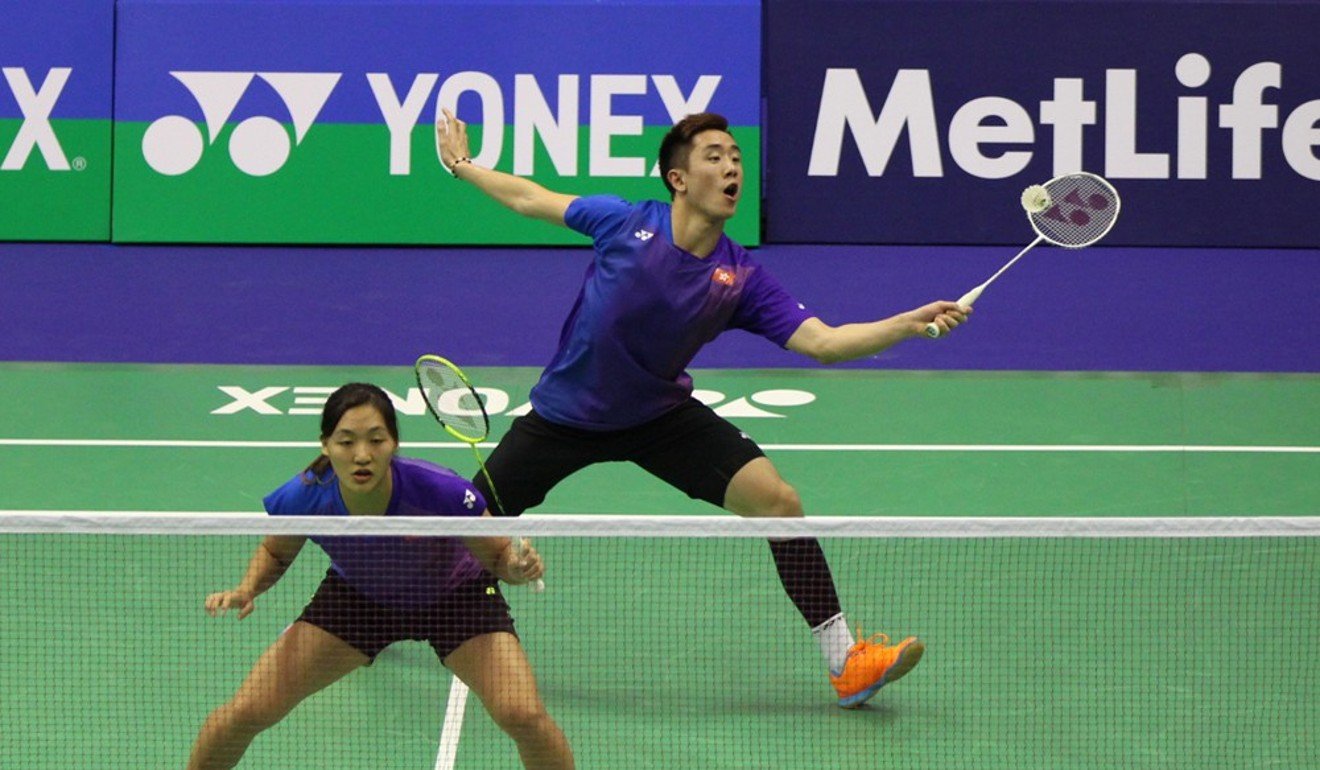 And the pair will now take centre-stage at the sport's oldest tournament at this month's US$1 million All England Open in Birmingham, where they are seeded third in mixed doubles. It's the perfect setting to showcase their skills, their first major tournament for 2018.
"After playing together regularly and facing many of the world's leading pairs over the last six months, we are confident of stepping up with the aim of eventually reaching the top of the world rankings," said Tse, who will leave Hong Kong with her partner on Sunday for the German Open, a warm-up event before the Birmingham showpiece.
The Hong Kong pair are ranked fifth in the world, but are top seeds in Mulheim, Germany before they venture to Birmingham. In order to reach number one, they would have to perform extremely well in their forthcoming tournaments, beginning with the All England, starting from March 14.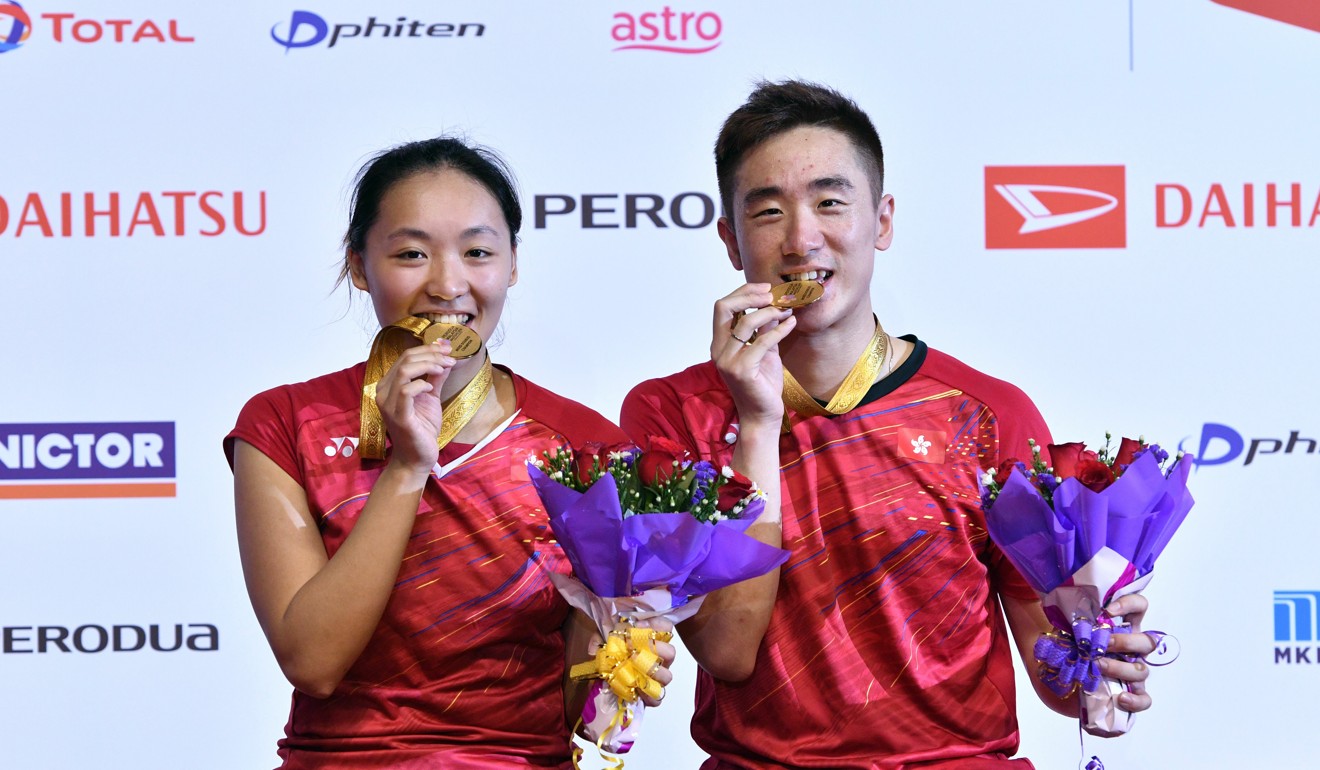 "The All England is a superb tournament and are extremely prestigious in the eyes of many players but it won't give us any added pressure. We always try not to put too much pressure on ourselves but we fight for every point whether we are playing against the best players or lower-ranked players," said Tse.
Tse and Tang's excellent results lately have made them genuine medal contenders for Tokyo, where they hope to create a little piece of Hong Kong history.
"Hong Kong has never won a medal at the Olympic Games and we want to be the first. Of course, everything depends on our progress over the next two years. A lot more hard work is required but we are setting this as our biggest target," she said.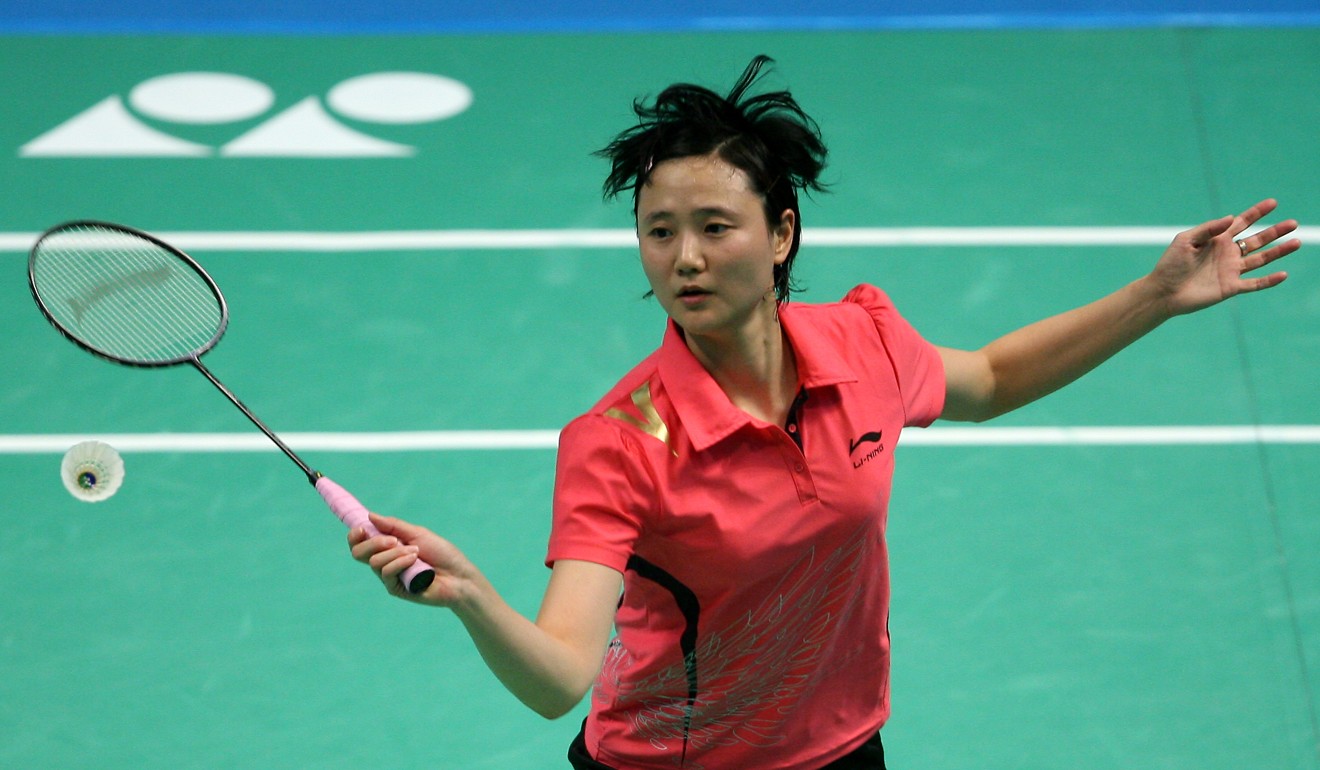 Hong Kong came close to a badminton medal in women's singles when Wang Chen, now a coach at the Sports Institute, reached the quarter-finals before losing to eventual champion Zhang Ning, of China, at the 2004 Athens Olympics.
The 27-year-old Tse, who represented Hong Kong in women's doubles at the two last Olympic Games, said she would give up women's doubles to focus on mixed doubles.
"It's too demanding, both mentally and physically, playing in two events at the same time at the highest level so that's why I prefer to concentrate on one event," she said.
Head coach Tim He Yiming has placed high hopes on the Hong Kong pair, saying they had the potential to pick up a medal in Tokyo if they kept improving in leaps and bounds.
"They are very consistent because technically they can handle opponents of different styles but they are also strong in their attacking game," said the coach. "The Tokyo Games are two years away but give them more international exposure and they are capable of pulling off something big."
This article appeared in the South China Morning Post print edition as: We can be No 1, say dynamic HK duo